Finding your first job with a degree in mechanical engineering can be nerve-racking, but you can succeed. Having the right information can help you find the jobs that will help you advance your career, feel prepared for a successful interview and navigate the complexities of salary negotiations.
The Breadth of Mechanical Engineering Jobs
Mechanical engineering is among the largest and broadest engineering disciplines. There are more than 288,800 mechanical engineers working in the United States, according to the U.S. Bureau of Labor Statistics (BLS). Because the field of mechanical engineering encompasses so many different areas of specialization, the work done by mechanical engineers can vary widely from one industry to the next.
When you are searching for your first mechanical engineering job, it's important to think about what type of mechanical engineering jobs appeal to you. You might find that you want to work in automotive research or in nanotechnology. Maybe you want to build robots or design heating and air conditioning systems. It's true that your first job doesn't have to be your dream job, but it is also important to actively look for employment opportunities now that will help you achieve your future goals.
Some mechanical engineers start out in other engineering fields, like civil engineering, but through their experience and graduate education transition to this broad engineering discipline.
Interview Questions for Mechanical Engineers
Whether you're looking for a job in engineering or another career field, interviewing is an important skill for a successful job hunt. The key to a productive interview is preparation. Before you go on a job interview, you should take the time to thoroughly research the organization and position you are interviewing for and to develop your own questions for your interviewer. You should also practice answering some of the most common interview questions.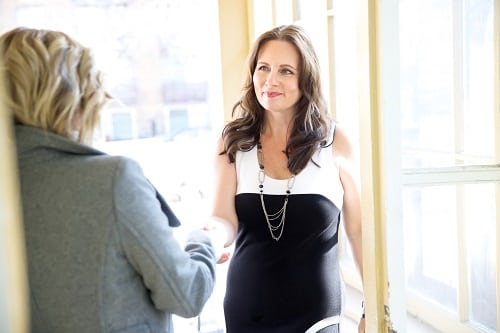 IMAGE SOURCE: Pixabay, public domain
Practicing your interview skills isn't solely for the purpose of alleviating anxiety, though knowing what you want to say certainly can help you feel more confident. The purpose of the interview is to show your prospective employer the reasons why the organization should hire you. If you think in advance what those reasons are and how to most effectively convey them to your interviewer, you are likely to perform better in the interview. You don't have to memorize what you want to say word-for-word. After all, the interview is a conversation, and that conversation could take a turn that you haven't prepared for in advance. However, having a mental list of the qualities and experiences that you want to talk about in relation to the job you're trying to get can help you make the most of your interview.
For mechanical engineers, interview questions run the gamut from general to technical. Be prepared to respond to requests to tell a little about yourself and about your goals, but also expect that you may be asked technical questions. Depending on the nature of the position you are applying for, you might be asked to explain how a certain machine works, compare the strength of materials or solve an equation. Often, interviewers will ask you to discuss the experiences you have had working on engineering projects. They may ask you to talk about what it has been like for you working as part of a team, how you have developed your leadership skills and how you have overcome challenges that arose in your projects. Work that you completed in the classroom or the laboratory, in the field as part of your studies, in internship or co-op programs and in jobs related to engineering can all contribute to the experiences you have to talk about in a job interview.
Different interviewers will ask different questions. Some interviews for mechanical engineering roles may focus more on personality and work ethic, while others focus more on technical questions.
The Earning Potential for New Mechanical Engineers
One challenge you may face at some point during the job search process is negotiating your salary for your first engineering job. Some organizations will publish a salary range with the job description, but many do not. Often, you will be asked to provide your salary requirements at some point, whether that's when you first submit an application, during the interview or once you have been identified as a candidate the company would like to hire. Negotiating your salary can be tricky, because you don't want to price yourself out of good jobs or be perceived by your new employer as greedy, but you naturally want to earn a good living. One of the keys to successfully negotiating your salary is to know what salary range is typical for your location, industry and job title.
The median starting salary for mechanical engineers is $64,695. Of course, in both entry-level roles and roles later in your career, there are a lot of variables that contribute to an individual mechanical engineer's salary. Type of employer is one of the biggest factors. Mechanical engineers who work in the industries of scientific research and development services earn the highest wages, followed by those who work in computer and electronic product manufacturing, according to the BLS. New graduates interviewing for entry-level roles in with these types of employers may be able to negotiate higher salaries. On the other hand, mechanical engineers working in less lucrative roles, like machinery manufacturing, may start off with lower wages than their peers who find jobs in other industries.
The mean salary for mechanical engineers at all levels of experience and seniority is $89,800, while mechanical engineers in the top 10 percent earned around $131,350 per year.