If you think business degrees are all about raking in big profits for companies that are already rich, you might be surprised to see another, less self-serving side of business. Business is by far one of the best degrees for nonprofit work. Some of the nonprofit jobs you can attain with a degree in business include fundraising, marketing and program analyst roles. While nonprofit jobs often pay somewhat less than jobs in the private sector, you can still earn a solid living working in the field, which is also rewarding in other ways. Business majors who go on to work in nonprofit organizations often find their jobs more fulfilling because they know their efforts support a good cause rather than being purely about making money.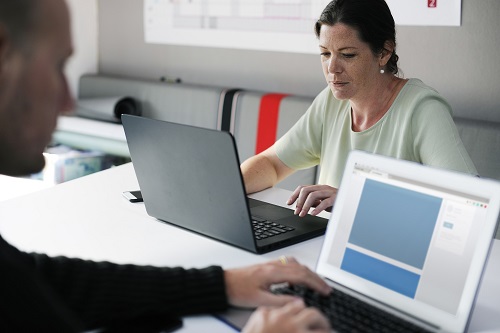 IMAGE SOURCE: Pixabay, public domain
The Connection Between Business Studies and Nonprofit Work
Though their goals may be vastly different, there are a lot of similarities between for-profit businesses and nonprofit causes and charitable organizations. To raise the most money and stretch that money as far as possible to do the most good, nonprofit organizations often operate like businesses. They pay close attention to their incoming and outgoing resources, promote their causes and fundraising efforts and look for ways to save money in the course of their operations. While candidates with a passion for the cause who come from other educational backgrounds can be trained in the skills needed to accomplish these tasks, business majors already have much of this training built into their college curriculum.
Some business schools offer specialized degree programs in nonprofit management that may include coursework in grant writing, nonprofit law, fundraising analytics, nonprofit program development and marketing for nonprofits.
Fundraising Jobs in Nonprofit Organizations
Like businesses, nonprofit organizations need money to operate. Whether the aim of the cause is education, charitable distributions, preserving the environment or historical artifacts or something else entirely, it can't be done without capital to fund its efforts. Fundraisers are the professionals whose job it is to secure the money these nonprofit organizations need to hold events and accomplish goals.
There are several different kinds of fundraising jobs, according to the United States Bureau of Labor Statistics (BLS). Annual campaign fundraisers only seek out donations to their cause one time a year, but they spend the whole year planning that important fundraising campaign. When organizations want to raise money for a specific project rather than the organization's general cause, they hire capital campaign fundraisers. In a job title like major-gifts fundraiser, you would build a relationship with wealthy donors who are able to make large donations to the cause. If you have financial knowledge of tax and investment laws, you might become a planned-giving fundraiser, who acquires donations promised to be given at future dates or in installments, the BLS reported.
There are also fundraising managers, senior-level fundraising professionals who coordinate and oversee a nonprofit organization's fundraising campaigns. Fundraising manager roles can be surprisingly lucrative. The median salary for fundraisers is $55,640, but fundraising managers enjoy a median wage of $111,280 per year, the BLS reported.
Jobs for fundraisers and fundraising managers are growing faster than average. The BLS expects fundraising manager jobs to increase by 10 percent, or 7,700 new positions, over 10 years. Fundraisers should see a 15 percent growth rate that would add 13,400 new jobs.
Nonprofit Marketing and Public Relations Roles
Just like businesses, nonprofit organizations must make themselves visible to potential donors and volunteers to stay top of mind. Otherwise, they won't receive donations, have attendance at their events or be able to raise awareness for their cause. Just like businesses that need publicity, nonprofit organizations often hire candidates – especially those with a background in business – to work in marketing and public relations roles. Some roles, like nonprofit marketing associate, are more in line with traditional business marketing roles, creating organic or paid campaigns that raise public interest in the organization. Other roles, like public relations specialist, communications specialist and media specialist, work to create a public image through garnering positive press and media coverage of the organization.
As with fundraising jobs, management roles in marketing and public relations are considerably more lucrative than associate and specialist roles. The BLS reports that public relations specialists earn a median wage of $59,300, while managers earn $111,280.
Nonprofit Analyst Jobs
Many business roles revolve around analyzing and interpreting data to make better financial investments, business operations decisions and strategic plans. In nonprofit organizations, some of the most common analytical roles are program analyst and financial analyst. Financial analysts handle the investment decisions made by nonprofit organizations to help grow their funds. Program analysts use their analytical skills to support the organization's operations, which may include finding ways to improve the organization's operations. With experience, you can advance from program analyst to program officer, program manager or program director.
Nonprofits need leaders with different areas of expertise, just as for-profit businesses do. Management roles in nonprofit organizations include Community Outreach Coordinator, Program Director, Finance Director and Executive Director.
 Additional Resources
What Kind of Job Can You Get With a Degree in Business Administration?
What Kind of Job Can You Get With a Degree in Business Management?