Administering anesthesia is a challenging job that requires precision. Both anesthesiologists and nurse anesthetists perform this work in hospital operating rooms and outpatient care centers. However, there are considerable differences in the education and career path of an anesthesiologist vs nurse anesthetist. If you're interested in pursuing one of these careers, read on to learn more about the key differences between nurse anesthetist and anesthesiologist jobs.
Nurse Anesthetist vs Anesthesiologist in a Nutshell
The most basic difference between these careers is that a nurse anesthetist is a nurse, and an anesthesiologist is a physician. To those outside the field, this distinction between anesthesiologist vs nurse anesthetist may seem like splitting hairs. However, nurses and physicians approach clinical practice from different models of care. Their education and certification requirements reflect these nuances.
RELATED: What Is the Role of a Nurse Anesthetist?
Patients under the care of either a fully credentialed nurse anesthetist or an anesthesiologist can rest assured that they are in good hands. Regardless of which path a provider pursues, they undergo a lot of advanced and specialized schooling. Medical professionals who administer anesthesia also gain supervised clinical experience. They must meet high standards to acquire and maintain their professional credentials.
Both of these career options have their advantages. That makes it difficult to argue that one is superior to the other. For example, anesthesiologists earn more money than nurse anesthetists. However, they also put more time – and a greater financial investment – into their education.
What Is Anesthesia?
Anesthesia is the medicine used to accomplish the following goals:
Relieving pain
Numbing a part of the body
Putting a patient to sleep so that health care professionals can perform certain medical procedures
The use of anesthesia is a critical part of surgical procedures and pain management.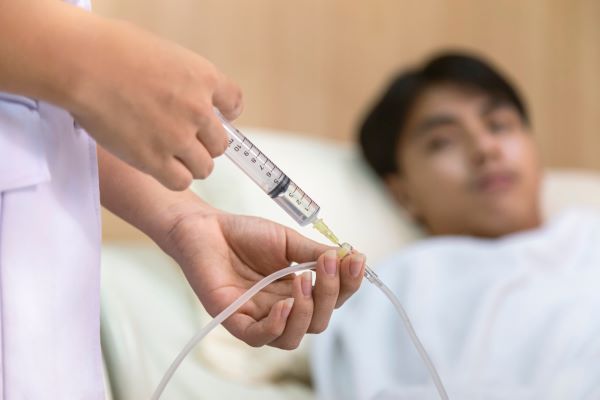 RELATED: What's the Difference Between General, Local, and Regional Anesthesia?
Making a Career Out of Administering Anesthesia
Giving a patient too little anesthesia can result in the patient feeling extreme pain or waking up during surgery. Giving too much of these medications could potentially be fatal. Because it is so important to administer just the right amount of anesthesia, the health care professionals who do this work need advanced education and training.
Generally, there are two types of healthcare providers whose primary job role is to administer anesthesia: nurse anesthetists and anesthesiologists. Also on the anesthesia team are anesthesia assistant. The distinctions between anesthesiologist assistant vs CRNA include differences in education, supervision requirements and requirements for maintainting professional certification.
To work in either the nurse anesthetist or anesthesiologist career, you need a great deal of education and clinical experience. Additionally, both of these careers are highly regulated and require professional licensing and certification.
Nurse anesthetists and anesthesiologists perform similar work in the sense that they both administer anesthesia. However, they follow different education and career paths.
What Is an Anesthetist?
If you're asking, "What's an anesthetist?", you're in good company. A lot of people outside of the medical field aren't familiar with the nursing career that specializes in the administration of anesthetic medications.
One reason for this unfamiliarity is that, compared to the total number of registered nurses or the more well-known nurse practitioner roles, the nurse anesthetist occupation is relatively small. In 2021, there were 3.1 million registered nurses and 246,700 nurse practitioners working in America, according to the United States Bureau of Labor Statistics (BLS) Occupational Outlook Handbook. The nurse anesthetists occupation amounted to only 45,200 workers. Still, there are more nurse anesthetists working in America than anesthesiologists. For these medical doctors who administer anesthesia, the Bureau of Labor Statistics reported a workforce size of just 34,100.
So, what is anesthetist? Nurse anesthetists are medical professionals but not medical doctors. Instead of a medical degree, nurse anesthetists have a background as a registered nurse and an advanced education in nursing.
What Is an Anesthesiologist?
The other medical professional whose job revolves around administering anesthetic medications is anesthesiologist.
Is anesthesiologist a doctor? Yes – if you want to be an anesthesiologist, you need to attend medical school. An anesthesiologist is a licensed medical doctor.
Clinical Practice in the Nursing vs. the Medical Field
The biggest difference between nurse anesthetists and anesthesiologists is simply that of a nursing background compared to a physician's educational background.
A nurse anesthetist is trained as a nurse and develops specialized knowledge and clinical skills through an accredited nurse anesthesia program. The full title for nurse anesthetists is Certified Registered Nurse Anesthetist (CRNA). CNRAs are a type of advanced practice registered nurse (APRN). Other examples of advanced practice nurses include nurse practitioners in any specialty and nurse midwives.
An anesthesiologist is a doctor with a medical degree and clinical training in the specialty of anesthesiology. Like physicians in other specialties, anesthesiologists must attend medical school and complete clinical rotations, an internship and a residency program. Many anesthesiologists complete further advanced training in the form of a fellowship after their residency program is over.
What Do CRNAs and Anesthesiologists Do?
The job duties of anesthesiologists and nurse anesthetists overlap a great deal. Both CRNAs and anesthesiologists are highly trained health care professionals. They also provide many of the same services. Both CRNAs and anesthesiologists work directly with surgeons and patients. Job studies for both CRNAs and anesthesiologists perform work that includes:
Administering anesthesia
Monitoring the patient while under anesthesia
Adjusting the medication as necessary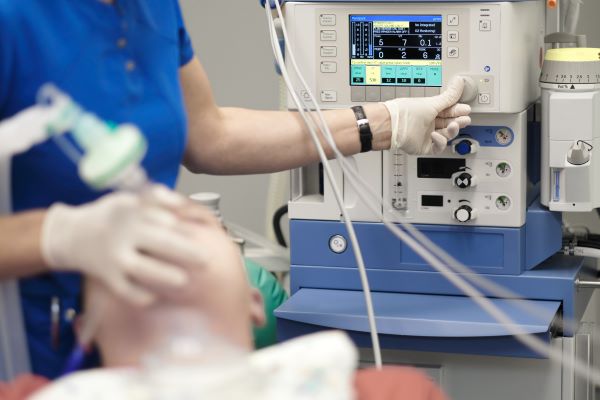 Where Do Certified Registered Nurse Anesthetists and Anesthesiologists Work?
Certified Registered Nurse Anesthetists and anesthesiologists can both find work in any medical facility that uses anesthesia. Examples of the types of facilities that employ nurse anesthetists and anesthesiologists include:
Hospitals, especially operating rooms, emergency rooms and critical care units
Outpatient care centers and ambulatory surgical centers
Medical offices
Birthing centers
Psychiatric institutions
Pain management clinics
Depending on where nurse anesthetists or anesthesiologists work, they may work a variety of hours. Some anesthetists and anesthesiologists, like those who work in hospital emergency rooms, work overnight shifts, weekends and holidays.
RELATED: Where Can I Look for a Job as a Nurse Anesthetist?
Anesthetist vs Anesthesiologist: Differences Between the Medical and Nursing Models
Much of the difference between nurse anesthetists and anesthesiologists is a difference in philosophy. The differences between a CNRA vs anesthesiologist reflect the differences between the fields of nursing and medicine.
Generally speaking, the medical model of treating patients is more focused on diagnosing and treating diseases, while the nursing model puts more emphasis on patient care. Physicians are usually the leaders and primary decision-makers of health care teams and are the most accountable for patient outcomes, but nurses typically have more direct contact with the patient.
You might choose to become a nurse because you feel strongly about the nursing model of care and believe you would get the most job satisfaction from helping ease patients' pain. On the other hand, if you're more interested in looking at pain relief and surgery preparation as a problem to be solved than a patient's need to be met, the doctor's perspective of an anesthesiologist may be a better fit for you.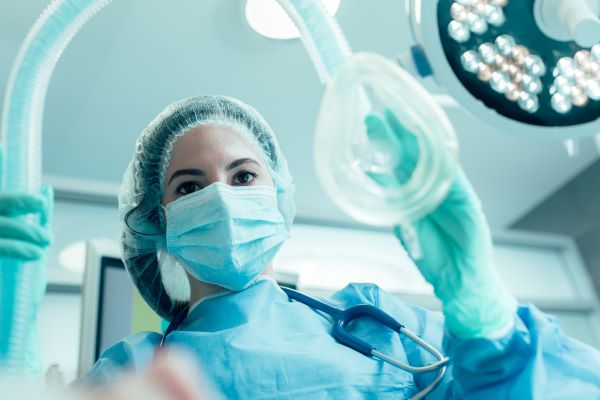 The differences between medical models and nursing models of healthcare exist across all specialties, but they may be less pronounced when it comes to nurse anesthetists and anesthesiologists compared to other roles in nursing and medicine. Nurse anesthetists must still know precisely how to fix a problem that occurs when a patient is under anesthesia, and anesthesiologists will still be tasked with treating patients, who are often either already in pain or nervous about an upcoming surgery, with care and compassion.
Nurses have been administering anesthesia for more than 150 years, with the CRNA credential first appearing in 1956, according to the American Association of Nurse Anesthetists.
Anesthetist vs Anesthesiologist Education and Training
A big difference between nurse anesthetists and anesthesiologists is how they prepare for their roles. Nurse anesthetists begin their careers as registered nurses (RNs). Although registered nurses can prepare for their careers by earning an associate's degree in nursing (ADN), aspiring anesthetists should pursue a Bachelor of Science in Nursing (BSN) degree.
After earning their associate's degree or bachelor's degree, registered nurses must pass the National Council Licensure Examination (NCLEX-RN). Only after passing this exam can they attain their RN license.
RELATED: What Is the Difference Between a Nurse Anesthetist and a Regular Nurse?
Typically, a registered nurse needs to spend at least one year working full-time in the field of nursing before beginning an advanced nursing education program. Currently, most APRNs, including nurse anesthetists, complete a Master of Science in Nursing (MSN) degree program, according to the United States Bureau of Labor Statistics (BLS). However, that may change very soon.
By the year 2025, new nurse anesthetists will be required to hold a doctoral degree, according to U.S. News & World Report.Other APRNs will be "strongly encouraged" to get one, as well, the publication reported. O*NET reported in 2021 that, among nurse anesthetists specifically, 56% percent of industry experts considered a doctoral degree the level of education new hires needed for success in the occupation. Another 41% of nurse anesthetists recommended a master's degree as the highest level of formal education needed. The remaining industry experts surveyed recommended that nurse anesthetists hold a professional degree.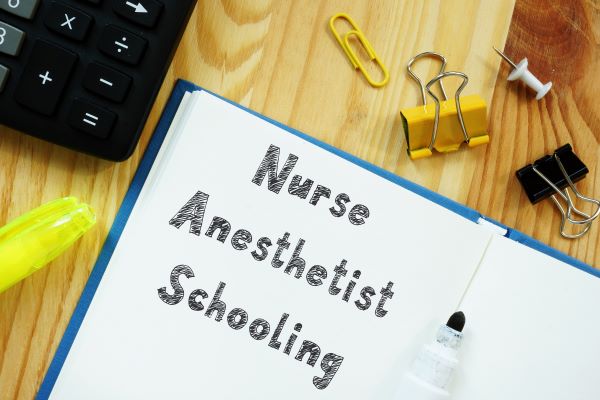 MSN and Doctor of Nursing Practice (DNP) degree programs in nurse anesthesia include introductory, intermediate and advanced coursework in the principles of anesthesia. These programs also cover the physics and chemistry of how anesthesia works and how it is given.
To become a CNRA, you will need to administer anesthesia in a clinical setting a minimum of 600 times. These drugs must be administered under the supervision of anesthesiologists and nurse anesthetists. Aspiring CNRAs gain thousands of hours of hands-on clinical experience as they prepare for this role.
RELATED: What Do You Study to Become a Nurse Anesthetist?
Anesthesiologists are specialized physicians. As such, they need a doctor's education. Earning a medical degree begins with completing a bachelor's degree. Aspiring anesthesiologists often major in an area such as biology, chemistry or pre-medical studies.
Students interested in an anesthesiologist career must attend medical school. Acceptance into medical school is highly competitive. Prospective medical school applicants don't only need top grades and science prerequisites. They are often expected to have research experience, volunteer experience and experience shadowing a physician, as well.
Students also need to earn competitive scores on the Medical College Admission Test. This graduate examination is used specifically for students who are bound for medical schools. While aspiring nurse anesthetists may also have to take a standardized exam for admissions, they typically take the Graduate Record Examination (GRE) General Test. Unlike the MCAT, the GRE is the same test used for acceptance into graduate programs in most fields.
Once aspiring doctors get into medical school, what do they study? Most medical schools include the following in their curriculum:
Two years of classroom and laboratory studies
An additional two years of clinical rotations in a number of specialties
Upon completing their medical school graduation requirements, students attain either the octor of Medicine (MD) or the Doctor of Osteopathic Medicine (DO) degree.
After finishing medical school, prospective anesthesiologists must complete a yearlong internship in general medical, surgical or pediatric training. They also need to complete three years of residency experience in clinical anesthesiology, the American Society of Anesthesiology reported.
Though not required, a yearlong fellowship is valuable if you wish to work in a subspecialty of anesthesiology, such as:
Critical care medicine
Cardiac anesthesiology
Neuro-anesthesiology
Obstetric anesthesiology
Pediatric anesthesiology
Pain management
RELATED: What Is the Difference Between a Normal Anesthesiologist and a Pediatric Anesthesiologist?
Once your residency is complete, you will probably want to join the nearly 75% of anesthesiologists who attain certification from the American Board of Anesthesiology.
How long does it take to become a Certified Registered Nurse Anesthetist vs. an anesthesiologist? All told, your education after high school will take at least seven years if you become a CNRA. Becoming an anesthesioloigst takes at least 12 years.
CRNA vs Anesthesiologist Professional Credential Requirements
CRNAs have to pass the National Certification Examination and get an APRN license.
RELATED: What Kind of Certifications Does It Take to Be a Nurse Anesthetist?
Nurse anesthetists must get their registered nursing license before they even begin their Master of Science in Nursing or Doctor of Nursing Practice studies. After they complete an accredited graduate-level program, they must meet their state's requirements for an advanced practice registered nurse license.
Detailed requirements are available from each state's board of nursing. Most states require national certification for candidates to become licensed and use an APRN title. The National Board of Certification and Recertification for Nurse Anesthetists (NBCRNA) offers the National Certification Examination (NCE). Certified registered nurse anesthetists (CRNAs) must maintain their certification through the Continued Professional Certification (CPC) Program.
RELATED: Is Certification to Be a Nurse Anesthetist Done by the State? Can I Move to Another State and Still Work as a Nurse Anesthetist?
Physicians like anesthesiologists need a license to practice medicine. Requirements for licensure include earning their MD or DO degree from an accredited medical school and finishing the residency required for their intended specialty. New medical doctors also need to pass a standardized national exam to get their licenses. Depending on which medical degree they received, new doctors seeking licensure must take one of two licensing exams. MD graduates have to pass the U.S. Medical Licensing Examination (USMLE) test. Earning a DO puts you on the path to taking the Comprehensive Osteopathic Medical Licensing Examination (COMLEX-USA).
Physicians should also consider seeking board certification. The BLS reported that this certification is voluntary but valuable. The American Board of Anesthesiology awards board certification for this medical specialty. To become board-certified in anesthesiology, you need to pass a series of stages of exams:
The BASIC Exam
The ADVANCED exam
The APPLIED exam
Both CRNAs and anesthesiologists need to maintain their licenses after they first receive them. Generally, that means meeting continuing education requirements periodically. After all, new technological and biomedical engineering innovations allow medical testing and interventions to keep advancing. Practicing nurse anesthetists and anesthesiologists need to keep abreast of those advances.
Often, nurse anesthetists and other types of advanced practice registered nurses are expected to have some sort of cardiopulmonary resuscitation (CPR) or basic life support (BLS) certification as well as their professional certification, according to the BLS.
Differences in Earning Potential and Cost of Education
Other than the philosophical differences between nursing and medical models, why would someone choose to spend 12 years studying to become an anesthesiologist rather than becoming a nurse anesthetist in seven years? For one thing, there is a considerable difference in earning potential. Both of these careers offer lucrative salaries due to the high level of responsibility and the intense educational demands.
Nurse Anesthetist vs Anesthesiologist Salary
Nurse anesthetists are among the most well-paid nurses out there. In 2021, the BLS reported a median wage of $195,610 for nurse anesthetists.
Likewise, anesthesiologists are one of the top earners among doctors. However, their median salary in 2021 was $331,190 per year, the BLS reported. That figure puts anesthesiologists' median salary at nearly 70% more than that of nurse anesthetists.
One thing to consider is that it can take a while for new anesthesiologists to reach physician-level earning potential. Although new doctors do get paid during their residency and fellowship years, they don't make anywhere near the salary that fully trained physicians make.
In 2020, the average salary for medical residents was $63,400, according to Medscape. Anesthesiology is among the highest-paying medical specialties for residents. Still, residents in this specialty earned $69,500 in 2020, according to Medscape. That's still far less than the median salary for physicians across all occupations ($208,000 or more per year, as of 2021).
Nurse anesthetists, on the other hand, begin working in their full clinical capacity once they have finished school – including their clinicals – and gotten licensed. That means they begin earning entry-level nurse practitioner salaries much earlier than anesthesiologists begin earning a full physician's salary. During the years that anesthesiologists are still finishing school, residency and fellowships, their CRNA peers are already earning the appropriate pay rate for their field.
Weighing Education Costs and Salary Potential for CRNAs vs Anesthesiologists
When looking at the financial benefits of the nurse anesthetist vs. anesthesiologist career, there's more to consider than just annual salaries. How much income is a prospective anesthesiologist missing out on during the extra years of school that a nurse anesthetist doesn't have? How much does it cost to train for a career as a nurse anesthetist or an anesthesiologist?
Ultimately, when choosing between a nurse anesthetist and an anesthesiologist career, you need to look at all of the factors, including the education and training needed for these careers, as well as earning potential.
The tuition for a DNP program typically costs tens of thousands of dollars. Meanwhile, the price tag for medical school may be in the hundreds of thousands of dollars. Most students will take out student loans for their advanced healthcare studies, which means they will be paying back these high tuition costs with interest. Still, the greater your tuition costs, the greater your interest payments. Nearly one-quarter of medical residents in 2020 reported having more than $300,000 in student debt, Medscape reported. Most advanced practice nurses have considerably less student debt than that. A report by the American Association of Colleges of Nursing put the a median amount of student loan debt anticipated by graduate nursing students between $40,000 and $54,999.
Job Outlook for Registered Nurse Anesthetists vs. Anesthesiologists
Another factor to consider when comparing CRNA to anesthesiologist is the job outlook. How in-demand are these two medical professionals in today's job market?
RELATED: Why Is the Future Demand for a Nurse Anesthetist So High?
As of 2021, the BLS anticipates job opportunities to grow by a much faster rate for Certified Registered Nurse Anesthetists than for anesthesiologists. For physicians as a whole, the BLS has predicted slower than average job growth. The occupation will likely see an increase in jobs of only 3% between 2021 and 2031. The job outlook for anesthesiologists, in particular, is even bleaker. The BLS predicted a growth rate of only 1% for physicians practicing in this medical specialty. That job growth rate amounts to just 400 new jobs.
On the other hand, nurse anesthetists are seeing faster than average rates of job growth. Between 2021 and 2031, the BLS has predicted that job opportunities for nurse anesthetists will grow by 12%, or 5,300 new jobs.
Related Resources:
What Are Some Good Areas to Study as an Undergrad to Become a Successful Nurse Anesthetist?
Does a Nurse Anesthetist Work the Typical Hours of a Surgeon?
What Kind of Job Satisfaction Does the Nurse Anesthetist Occupation See?