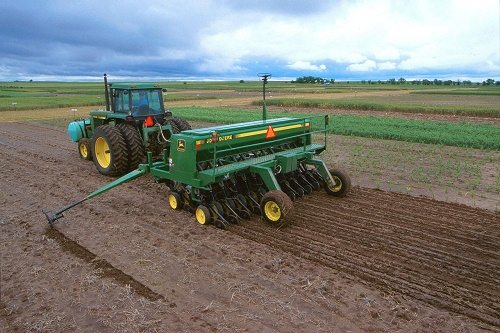 IMAGE SOURCE: Pixabay, public domain
Overview
Farming plays an important role in the environment, the economy and, of course, food production. Making farming as successful as possible, especially in light of environmental and other challenges, requires innovation and evolving technologies. Agricultural engineers are the professionals who create and use technology to enhance farming.
Agricultural engineering is a varied field. Not all opportunities for agricultural engineers entail precisely the same work. Often, these professionals design structures used in agriculture for a range of purposes. These structures can vary from containers for crop storage to shelters for farm animals and from machinery components to entire food-processing plants, the United States Bureau of Labor Statistics (BLS) reported. Agricultural engineers create and test machinery and oversee manufacturing. They serve as experts who advise clients and contractors on matters like pollution and water quality. To accomplish their work, agricultural engineers use a variety of tools and technologies, including computer-aided design (CAD) and Global Positioning Systems (GPS), the BLS reported.
A number of fields employ agricultural engineers, including aquaculture, land reclamation, farming, forestry, food manufacturing, agriculture manufacturing, conservation, research and development, alternative energy and even sales. About 16 percent of agricultural engineers work for the federal government, and another six percent work in education.
Education
An undergraduate education is a must for attaining a career as an agricultural engineer. Even before you begin your college studies, you should prepare for success by taking high school courses in physics, chemistry, biology and advanced mathematics.
Aspiring agricultural engineers should pursue a bachelor's degree in an agricultural engineering or biological engineering program accredited by ABET, the Accreditation Board for Engineering and Technology. Over four years – if they study full-time – students will cultivate their skills and knowledge in science and mathematics as well as engineering principles and applications.  Their coursework will include classroom, laboratory and field experience, according to the BLS. Hands-on experience is particularly valuable in the field of engineering, so students should also take advantage of internship or cooperative programs that provide the opportunity to put their skills to work in a real-world setting.
Depending on how an agricultural engineer intends to use his or her education, it might be necessary to get a professional engineer (PE) license. In addition to having the required education and a minimal amount of work experience – usually four years, according to the BLS – applicants must pass both the Fundamentals of Engineering (FE) and the Professional Engineering examinations.
Employment
Agricultural engineers earn a median salary of $74,000 per year, according to the BLS. Those who work in engineering and architectural services – about 17 percent – have the highest earning potential, with a median annual salary of $82,090 annually. Engineering jobs as a whole are expected to see slower than average growth over a decade, according to the BLS, and agricultural engineers are no exception. However, candidates with the right education and experience should still be able to find opportunities in fields like alternative energy, water resource management and the design of new machinery, equipment and high-tech applications.
Conclusion
Agricultural engineers use technology to overcome challenges in farming, forestry, aquaculture and other agricultural disciplines. They design new technologies, tools, structures and machines and implement their inventions. Candidates who have excellent math, analytical, problem-solving and listening skills tend to become the most successful agricultural engineers.
For Further Reading: