If you typically think of forensic science as pertaining only to blood spatters and ballistics, the existence of forensic document analysis might surprise you. This career path of a forensic document examiner is ideal for aspiring forensic scientists who are more interested in areas like handwriting analysis than the detailed examination of gory crime scenes. A college education, along with on-the-job training, is essential to work as a forensic document examiner.
What Is Forensic Document Examination?
Forensic document analysis, or forensic document examination, is the area of the forensic sciences that focuses on examining documents pertaining to a crime or legal matter. A forensic document examiner scrutinizes and compares a questioned document to verified known standards, such as known writing samples. Often, the goal of forensic handwriting analysis is for the document examiner to determine whether the document in question matches or was written by the same person who produced the known writing samples.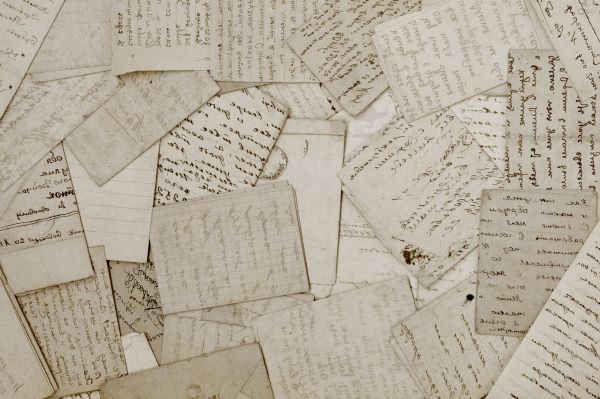 The Documents Studied by Forensic Document Examiners
In the context of the examination of forensic documents, the term "document" can mean anything – including but not limited to paper, stamped impressions, art or graffiti – that bears any sort of writing, symbol, sign or marks that express some sort of meaning or message.
A forensic document examiner may study documents like the following:
Bank checks
Bank documents
Contracts
Correspondence (letters)
Currency
Deeds
Digital signatures
Electronic document files
Facsimile (faxed) documents
Graffiti
Handwriting of any kind
Identification cards
Impressions (including intentionally stamped impressions and unintentional indented impressions)
Ink
Lottery tickets
Photocopies
Printed documents
Seals
Stamps
Titles
Typewritten documents
Watermarks
Wills
Most forensic document examiners most often analyze documents that have some sort of visible marking, whether that means handwritten text or ink smudges. However, some of the documents you might examine as a forensic document analyst only have meaning because of indented writing. Indented writing refers to the subtle impressions left on them when a writer wrote upon a piece of paper on top of the document being analyzed. While many people would not look twice at the subtle signs of indented writing, a trained forensic document examiner has ways of revealing information from the indented writing.
A forensic document examiner might also have to make meaning from documents that have been intentionally or accidentally burned, shredded or smeared.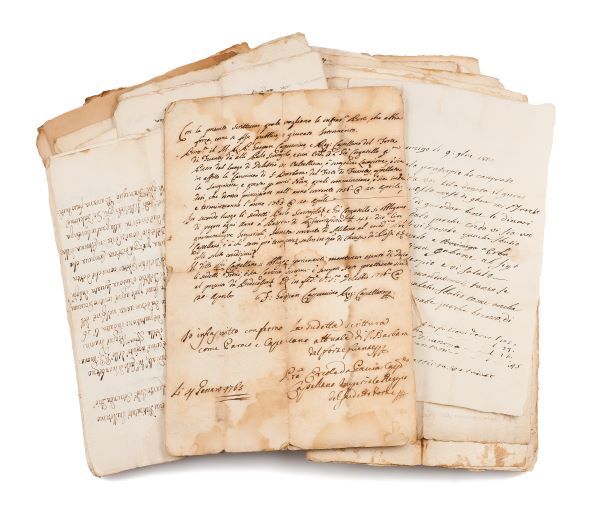 Documents' Place in the Criminal Justice System and Civil Lawsuits
As a field of study and professional practice, the examination of forensic documents arose from the need to investigate potential fraud and forgery and determine the authenticity of documents in question. For this reason, the field is sometimes referred to as "questioned document examination," and professionals working in this field may be called "questioned document examiners."
RELATED: What Are My Degree Choices in Fraud Analysis?
The examination of forensic documents plays a part in civil cases and criminal matters. Attorneys rely on evidence to make their case – whether that case is for criminal conviction, acquittal, compensation or rights. In criminal or civil court, an expert examiner may provide expert testimony pertaining to handwriting analysis and the authenticity of contracts, wills or other documents relevant to the legal matter.
Most forensic examinations of contracts include analyses of signatures or of alterations and deletions. When a forensic document examiner conducts a signature examination, their goal is to determine whether the signature on the contract is the authentic signature of the person agreeing to its terms. By comparing handwriting features in the questioned document to those in verified handwriting samples, a forensic document examiner can determine whether the signer of the contract was the same person who is bound by its language.
The language of this contract, too, can be subject to analysis by a forensic document examiner. When a forensic document examiner is studying a questioned document like a will or contract, they don't only focus on signature examination. A forensic document examiner might also be asked to use their knowledge to identify aspects of the document that have been altered. For example, a forensic document examiner may be able to tell if photocopies have been strategically processed to cut out language that originally appeared in the document or to add new language without the agreement of one party.
Letters are the most common type of document that a forensic document examiner analyzes. The same knowledge of natural variations that a forensic document examiner uses in analyzing signatures can also be applied to handwriting analysis of the entirety of a written letter. Most examinations are conducted for legal purposes. For example, a written letter confessing a crime may serve as evidence for the prosecution, but only if an expert in handwriting identification – in other words, a forensic document examiner – can positively identify the accused as the writer.
Where Do Forensic Document Examiners Work?
Forensic document examiners frequently work in criminal investigation. This typically means working in a law enforcement crime laboratory. Several federal agencies employ questioned document examiners, including the Federal Bureau of Investigations, the Secret Service and U.S. Immigration and Customs Enforcement.
A questioned document examiner may also work in private practice. In private practice, a forensic document examiner primarily provides handwriting identification and analysis of signatures and other documents for civil cases. Following the completion of investigative writing examinations, a private forensic document examiner will often provide expert testimony to facilitate settlement negotiations or serve as evidence presented to a judge or jury at trial.
Preparing to Be a Forensic Document Examiner
How does someone develop the skills to analyze documents, identify forgeries and testify in court? Forensic document examination is a branch of forensic science. Like other scientists, a forensic scientist needs a college education – typically, a bachelor's degree, according to the United States Bureau of Labor Statistics.
RELATED: What Can I Do With a Forensic Science Degree? 
After graduation, on-the-job training is usually required for all kinds of forensic scientists. Forensic document examiners must complete apprenticeship training that consists of at least two years (and potentially up to four years) of full-time supervised work, according to the Southwestern Association of Forensic Document Examiners.
Generally, apprenticeship training for a forensic document examiner must take place either in a law enforcement crime laboratory or, in private business, under the guidance of a private forensic document examiner. Formal training in document examination introduces the new forensic document examiner to the skills and techniques used to examine handwriting, typewriting, signatures, document alterations, photocopying, printing processes and writing instruments, papers and inks.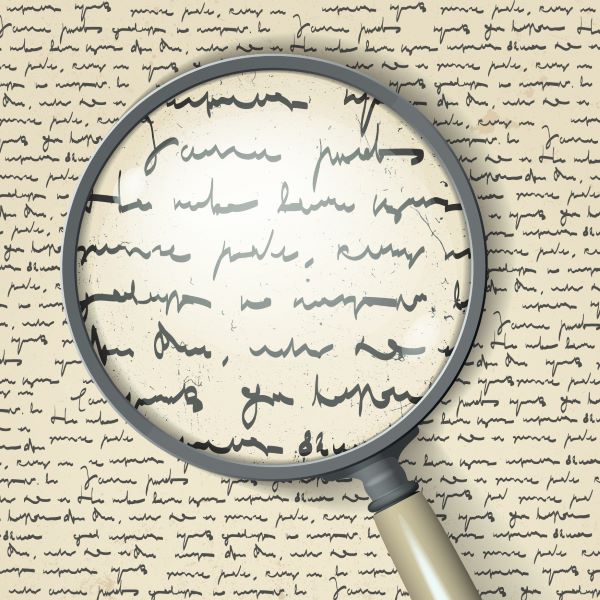 Fully qualified document examiners can seek certification from professional organizations in the field. For example, a forensic document examiner can earn the American Board of Forensic Document Examiners (ABFDE) Board Certification by completing written testing requirements, a practical case assignment and a formal oral boards panel. Document examiners can also apply for membership with the American Society of Questioned Document Examiners, the Southeastern Association of Forensic Document Examiners or the Southwestern Association of Forensic Document Examiners. The Certified Forensic Document Examiner credential is offered by the Scientific Association of Forensic Examiners.
Because the technology and equipment used in forensic analysis are constantly evolving – as are the methods by which forged documents can be created – continuing education is important for forensic document examiners. A forensic document examiner may choose to apply these continuing education credits toward the completion of an advanced degree, like a Master of Sciences in Forensic Sciences degree with a concentration in the forensic examination of documents.
The Best Degrees for Forensic Document Examiners
Forensic document examiners typically must earn a baccalaureate degree, at minimum. Bachelor's degrees are the most commonly reported level of education among forensic document examiners. However, more than 15 percent of forensic document examiners reported having a master's degree, according to online job search platform Zippia.
RELATED: What Certificates Can I Add to My Bachelor's Degree in Forensic Science?
Majoring in Forensic Science
For an aspiring forensic document examiner, there is a clear educational path to pursue. A baccalaureate degree in the forensic sciences will provide the foundation upon which students can later build specialized training in the detailed analysis of questioned documents.
Accredited Bachelor's in Forensic Sciences Degree Programs
The Forensic Science Education Programs Accreditation Commission (FEPAC), part of the American Academy of Forensic Sciences, awards accreditation to programs that meet high academic standards. Aside from general education requirements, an accredited college program in forensic sciences at the bachelor's level includes studies in science and math as well as major coursework that focuses on professional practice in forensics.
Science and Math Coursework for Forensic Document Examiners
The curriculum of a bachelor's degree program in forensic sciences involves the study of professional practice topics pertaining to law, ethics, expert testimony as provided in a courtroom and evidence collection. By studying laboratory biology, physics, general chemistry, organic chemistry, statistics and differential and integral calculus, plus a minimum of 15 hours of further college-level study in advanced chemistry or biology, students cultivate a strong science background.
Major Coursework in the Forensic Sciences
Students' major coursework in the forensic sciences includes fundamental classes in the concepts and methods of the professional practice of forensic science. Upper-level courses feature laboratory training in more advanced or in-depth areas of study in forensic sciences. In an accredited college program, forensic sciences majors must meet a capstone requirement that may encompass independent research or an internship experience.
RELATED: What Degree Should I Get for Forensic Science?
Building Expertise in Questioned Document Examination Through Apprenticeship Training
Under the minimum training requirements established by the SWGDOC, aspiring document examiners must study the history and evolution of the field, ethical responsibilities of forensic document examiners, marking and documentation and expert witness and legal proceedings. Throughout their training, they learn evidence handling procedures, methods of the collection and preservation of documents and examination procedures.
By the completion of their training, new document examiners should have practical experience using laboratory instrumentation and equipment to analyze paper, handwriting and alterations and erasures. They should also know enough about writing instruments and inks, typewriters, computer printers, photocopiers, facsimiles, the printing process, mechanical impressions, photography and digital imaging to examine documents for clues that go beyond obvious markings.
Upon completing their forensic document examiner training, analysts should even have the ability to analyze charred, soaked and otherwise damaged documents.
Conclusion
A bachelor's degree in a field like the forensic sciences is essential if you want to work as a questioned document examiner, but a degree alone won't prepare you for this role. If you really want to be a forensic document examiner, your education must continue in the form of formal apprenticeship training.
Becoming a forensic document examiner isn't quick or easy, since most people who work in forensic examination need to complete a science-based bachelor's degree plus a lengthy apprenticeship. Although it takes two years or longer for forensic document examiners to complete their training, the work they perform is important and, often, fulfilling.  By applying their specialized knowledge of science to the evaluation of evidence, a forensic document examiner can help determine innocence or guilt in a criminal matter or reveal aspects of alteration in wills, legally binding agreements and other documents. A career in document examination is at once technical, procedural, exhilarating and relatively peaceful, at least compared to forensic careers that would have to analyzing blood-soaked crime scenes.
Related Resources
Are There Online Programs for Forensic Science?
Is There a Certification Required to Work in Forensics?
How Advanced a Degree Do I Need in Forensic Science?
What Classes Will I Take in a Forensic Science Bachelor's Degree?
Where Can I Work With a Degree in Forensic Science?
How Do I Become a Forensic Firearms & Ballistics Expert?
Why Should I Consider a Master's Degree in Forensic Science?