Before you enroll in a business degree program, it helps to do some research on the required classes for business major. The exact curriculum will vary based on which school you attend, but most business degree programs have certain courses in common. Some of your business college classes will be narrowly focused on the area of business that most interests you. Other classes for business degree will draw from a range of different business topics to help you begin to develop your business acumen and basic skills in the field. You will round out your business major course requirements with general education classes.
Why Major in Business?
If you are considering majoring in business administration, you are in good company. The degree path is consistently popular. In fact, at the bachelor's level, business was the most popular field of study for the 2020-2021 school year, based on the number of degrees awarded. Business degrees accounted for 19% of bachelor's degrees awarded this year or 391,400 total degrees, the National Center for Education Statistics reported.
The classes to take for business major equip you with a broad and versatile set of skills. These skills can help you pursue several different well-paying career options.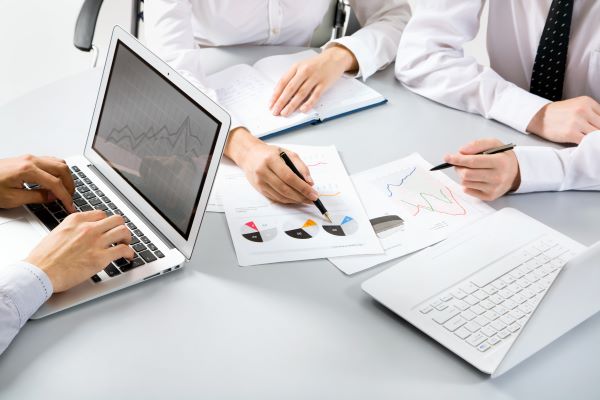 The core business curriculum helps you gain general business knowledge. Specialization options let business administration students choose one niche to explore in-depth. In many programs, students who don't want to specialize can instead continue to develop their full range of general business skills.
After graduating, you can forge your own path. You could explore a variety of work opportunities to find a career path that will help you further focus your skills. You could take your own business ideas and launch a small business. You might even go to graduate school for any number of different business-related master's degree programs.
It may be tempting to look ahead to graduation and your first career out in the business world. Still, it's important to be aware of the steps toward completing your degree – specifically, the business degree classes required to graduate.
Before choosing a business degree program, students should investigate the curriculum. Doing ensures that students know what business administration degree classes they will be taking. This research can also help students choose the right business program for them. If you're particularly interested in certain business topics, you would look for a program that offers your desired specialization.
With your business degree, you could work in many business and finance occupations. According to the United States Bureau of Labor Statistics, a few examples of jobs you can do with a business degree include the following areas:
Loan officer
Management analyst
Logistician
Budget analyst
Cost estimator
Human resources specialist
What Classes Do You Take for Business Administration?
What classes are required for business administration degrees? The business degree classes required for graduation depend on your specific school and degree program. Generally, the classes needed for a business degree usually fit into three categories:
Business core coursework
Business concentration classes
General education courses
The business core coursework consists of a diverse group of foundational business classes. This basic curriculum prepares students with the fundamental skills and knowledge for multiple career options within the business world.
Through students' business concentration classes, they develop skills in more focused areas. Concentration areas in a business degree program may include all of the business topics covered in core business studies as well as a variety of other business and interdisciplinary fields.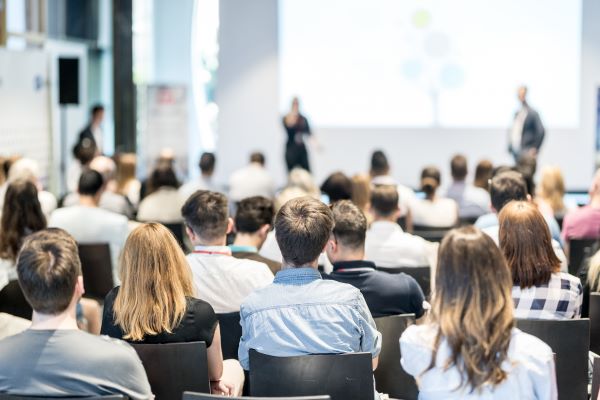 A student's general education courses consist of classes outside of your major and program of study. These classes may not qualify as business management degree classes per say, but they still matter. Through your gen ed courses, you meet school-wide requirements for graduation. Gen ed studies also help to make you a well-rounded learner. Your general education courses are a great place to develop soft skills, like the ability to think critically and communicate effectively.
When do students take the different classes needed for business degree? You should expect to take courses that fit into these three classifications throughout your college career.
Students complete most of their general education classes and business core courses during the early years of college. That means your first couple of years pursuing an undergraduate degree will usually focus on the covering foundational studies of your major and meeting requirements for courses outside your major.
The most advanced and specialized business concentration courses will usually not begin until their later semesters of study. During these later years of schooling, students develop skills that are more technical and specialized. They may have opportunities to explore in greater depth the business topics they touched upon earlier in their studies through internships, case studies and capstone projects.
Students are often eager to label one type of class as "more important" than the others. In reality, each type of course requirement contributes to the education you receive from pursuing your business degree. Your business core studies are important for acquiring a comprehensive view of the field. Your concentration classes are what build your depth of knowledge in your chosen area. Your general education classes make you a well-educated citizen and allow you to develop skills that are versatile, like the ability to communicate effectively.
Core Business Degree Classes Required
In your classes for business administration, you need to learn all aspects of business. That's why business college classes cover everything from accounting to personnel recruitment and everything in between.
Generally, to be recognized as a business degree program, the curriculum must meet certain requirements. At least 25% of the undergraduate curriculum must consist of conventional business coursework, according to business degree accrediting body AACSB International. This coursework includes studies in:
Accounting
Finance
Economics
Management
Marketing
Legal studies
Management information systems
Quantitative methods
Your core business courses are the foundational classes required for all business administration majors. Through these classes, you will develop the breadth of business knowledge that makes a bachelor's degree in business administration so versatile.
Your core business administration courses might include classes in the following areas of business:
Financial Accounting
Coursework in financial accounting covers the generation of financial statements and reports. These statements are based on reporting and analysis of financial transactions like credits and debits.
RELATED: What Classes Will I Have to Take for a Degree in Financial Accounting?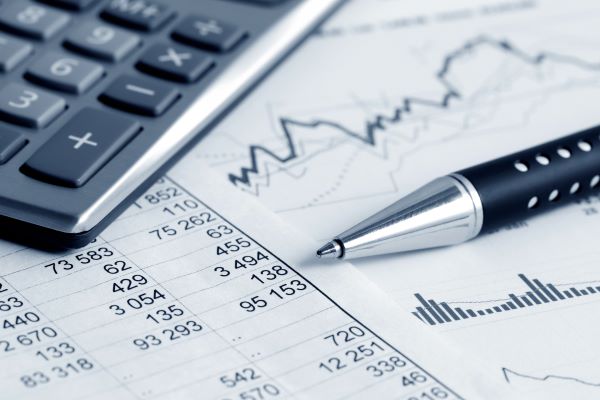 Managerial Accounting
Financial accounting may cover the basic foundations of accounting, but many business programs also require students to complete a course in managerial accounting. Managerial accounting is the generation of financial statements meant for a company's internal use. Managers of an organization use these statements to make business decisions.
RELATED: What Classes Will I Have to Take for a Degree in Managerial Accounting?
Marketing
A course in marketing gives students an overview of the processes and strategies used to attract interest in products or services from prospective customers. In studying marketing, students learn the basics of the following responsibilities:
Targeting an audience
Conducting market research
Developing creative campaign concepts
Coordinating and planning marketing campaign efforts
Calculating outcomes and returns on investment
RELATED: What Is the Difference Between a Degree in Marketing and a Degree in Market Research?
Financial Analysis
If you take only one course in finance as a business major, it will probably focus primarily on financial analysis. This course covers the practices used to make meaning from financial data. A common example of real-world applications of financial analysis methods is predicting the performance of investment options based on past data trends.
RELATED: What Classes Will I Have to Take for a Degree in Finance?
Business Law
Undergraduate business law courses cover the basic laws, regulations and ethical considerations that affect business organizations. The business law course you take to fulfill your core business requirements will likely focus on how business contracts work and the types of legal business structures that exist.
Economics
Economics is the social science concerned with how humans and human societies use and distribute resources. The study of economics includes but is not limited to financial wealth. An introductory course in economics will usually introduce students to economics at both the macro (societal, national and governmental) and micro (individual, household and company) levels.
Business Statistics
In most business programs, students must take at least one quantitative course that emphasize the applications of numerical analysis in business operations. Some schools call this course business statistics or business analytics. Other institutions use a term like applied mathematics to describe this course. In any case, it's a class dedicated to applying mathematical and statistical methods to business data.
RELATED: Is There Any Science Coursework Required for a Degree in Business?
Human Resources
Without their workers, businesses couldn't accomplish the day-to-day operations that keep them profitable, much less the big-picture strategic planning to keep the company growing. Human resource management is the area of business concerned with recruiting, training and managing workers in an organization.
RELATED: What Classes Will I Have to Take for a Degree in Human Resources?
Business Writing or Communications
Strong communication skills are among the most valuable soft skills in the business world. Many business administration degree programs include a courses that emphasizes the development of effective communication skills for business applications.
RELATED: Is There Any Writing Required for a Degree in Business?
Management
While not so narrowly focused on leadership skills as a business management degree, most business administration degree programs will include coursework that pertains to management. Through these business management classes, students develop leadership skills.
Business management classes may include:
Management theory and skills: These courses explore the concepts and models of effective leadership. They help students develop the practical skills that managers at various levels of an organization need.
Strategic management: This area of management emphasizes strategic decision-making for big-picture goals and business direction.
Operations management: This area of management that emphasizes the design of processes and procedures pertaining to day-to-day business operations. Rather than big-picture planning, operations manamagenet aims for maximum efficiency and performance in the routine operations that keep the business running.
Organizational behavior management: This course focuses on the application of behavioral principles to business organizations and environments. The goal of organizational management is to influence behaviors in the workplace. Performance improvements are an obvious application of these principles. Increasing workplace safety is another common use of these principles.
RELATED: What Classes Will I Have to Take for a Degree in Leadership and Management?
Progressing Through Your Business Administration Curriculum
Once you complete your foundational business coursework, you will build upon it through general or specialized intermediate business classes. Often, you will complete a capstone course near the end of your college education. This course brings together the material you have covered both in and outside of the classroom throughout your business studies.
Since employers in the business world so heavily value experience and practical skills, business students should take part in an internship if possible.
Specialized Classes Required for Business Majors
Aside from their core business coursework, what classes do business majors take? Other classes needed for business administration degree programs are part of a concentration area. Students might consider concentration courses to be their true "business major classes."
Students choose their area of concentration for themselves. This means students get some input into the required courses for business major based on the specialization they choose.
Business degree programs are known for equipping students with broad business knowledge. Many business administration programs offer students the chance to build focused areas of expertise, as well. Business schools do this by housing different concentrations, specializations or academic tracks within their business administration degree programs. Which concentration students choose affects the business administration classes required to graduate. Students may have options within a concentration to customize their studies.
Like a major within a major, your area of specialization requires you to complete specified coursework. The variety of concentrations available within business administration programs is huge. At the individual level, though, many schools offer just a handful of options.
Among the most popular business administration tracks are the following areas:
Finance
Accounting
Business management
Marketing
Human resource management
International business
Entrepreneurship
Management information systems
The Business Degree Classes Required for a Finance Concentration
Thinking about a career in finance? When you choose finance as your area of concentration, you're going to be in for a math-heavy business curriculum. Your concentration coursework will cover technical topics like different types of financial investment options. You will learn skills for financial management as well as financial analysis.
Your coursework for a BBA in finance might include studies of the following:
Banking institutions
Money markets
Financial markets
Securities markets
International finance
Public finance
Financial investment analysis
Financial management
You might pursue this concentration if you want to work in a role such as financial analyst or financial planner. Some finance professionals advance to roles like financial manager. They perform the high-level job duties of assessing a company's financial health and planning for the future.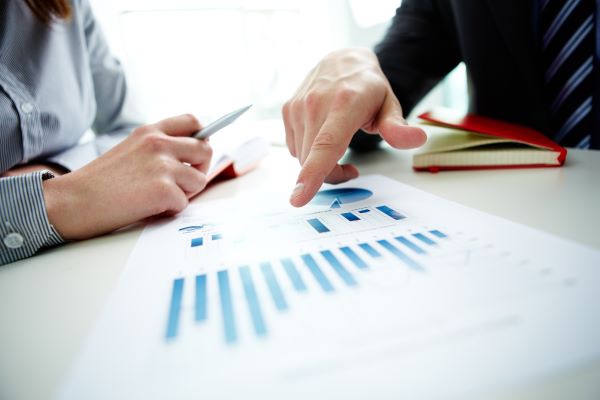 Accounting Concentration Courses in a Bachelor of Business Administration Program
If you aspire to make a career out of financial reporting, a BBA specialization in accounting may be a good fit.
You should be prepared to take intermediate through advanced coursework in all aspects of accounting. This may include studies in the following:
Financial accounting
Cost accounting
Taxation
Auditing
Forensic accounting
Accounting analytics
Accounting information systems
An accounting major in a business administration bachelor's degree program can put you on the path to becoming a certified public accountant (CPA). If this credential is your goal, you should know that four years of business degree coursework isn't enough for this certification. Aspiring CPAs will need additional education to meet the 150-credit hour requirement now in place in many states, according to the American Institute of Certified Public Accountants (AICPA).
Business Degree Classes Required for Management Concentrations
If you're primarily interested in business management, you're in luck. Many BBA programs offer a management concentration. This concentration might include required coursework in topics like organization theory and international management. Students may study the concepts and practices of human resource management as well as working to develop their skills in leadership, project management, motivation and negotiation.
Classes in Marketing Tracks for BBA Students
Do you want to develop clever advertising campaigns or build out a company's social media presence? Consider a concentration in marketing.
Classes in marketing might include the following:
The basics of consumer behavior
Marketing strategy
Professional selling
Marketing management
Advertising management
Often, business students specializing in marketing have a range of electives to choose from. This freedom allows students to focus on their areas of interest. For example, you might have the opportunity to study the practices of digital marketing, health care marketing and luxury marketing.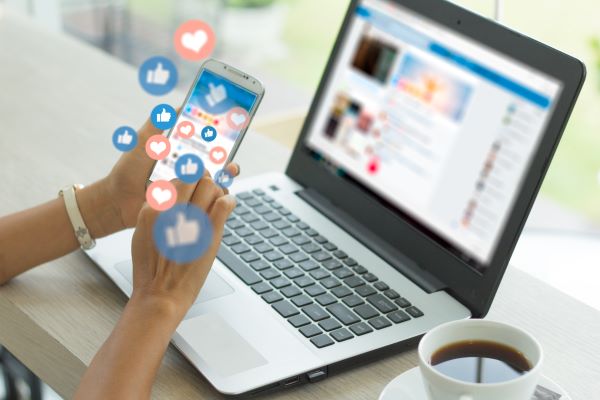 Marketing sometimes overlaps with branding. Courses in branding may include brand storytelling and brand content management. Although marketing may seem like one of the more creative areas of business, it also involves quantitative and technical fields of study. Examples of these technical aspects of the field include marketing analytics and metrics and the use of artificial intelligence technology.
Specializing in marketing can help students make their way toward roles like the following:
Market research analyst
Marketing specialist
Sales manager
Social media marketer
Digital marketer
Advertising specialist or manager
Human Resources Business Degree Major Requirements
When you focus your BBA curriculum on human resources, you will likely take classes in all areas of HR. Courses in human resource management include the following areas:
Recruiting
Talent management
Training and development
Benefits and compensation
To work in human resource management, you also need to understand human resources and hiring laws. These laws include what interview questions are discriminatory and prohibited. Other areas at the intersection of law and human resources management include what requirements you can legally place on employees and what an organization's responsibilities are as an employer. You might also learn the theories and practices used in human resource management.
You don't necessarily have to choose an area of concentration within your Bachelor of Business Administration. Students may choose to study general business rather than focus on one specialization. These students continue to take classes in an array of different business topics just as they did earlier in their education. The differences is that general business students now have the foundation to complete upper-level coursework.
Gen Ed Liberal Arts and Science Classes
Preparing for your future business career might be your main reason for pursuing a bachelor's degree. Still, a college education is about more than training for a single career. It is important for college graduates to be educated on other subjects, as well. This is how students become great critical thinkers, problem solvers and communicators.
By taking courses outside their business major classes, students develop the ability to understand the complex issues that arise in the world. Your business classes alone may not accomplish this sweeping level of education in general – even though they do provide a comprehensive picture of the field of business.
To achieve this well-rounded education, most four-year colleges and universities have mandatory general education requirements. Students must meet these requirements to graduate. These classes often include everything from writing and composition to math, laboratory science and humanities. Some schools require as many as 60 credits, or half of your total college studies, of general education coursework.
You are unlikely to learn many technical business skills through your general education courses. However, taking these classes is about more than checking off a list of graduation requirements. They add real value to your knowledge base. In the case of certain subjects, gen ed courses can improve your understanding of business principles and markets.
For example, general education classes in macroeconomics and microeconomics can help undergraduate business students understand the economy and how economic issues impact business organizations.
You don't need high-level abstract mathematical knowledge to succeed as a business professional. Still, a basic business calculus or applied calculus course can be important for developing your analytical skills and learning to apply math skills to business problems.
Classes in psychology, sociology and anthropology are all crucial to helping business majors understand the thinking and behavior of individuals, groups and cultures and societies. This knowledge can give you a better understanding of how to develop successful marketing campaigns. Understanding others' perspectives can help you develop management strategies for a diverse population of employees. Coursework in these areas can also help you develop better sales and communications skills.
Your general education courses can also help you develop soft skills that are valuable in the business world. These abilities include communication skills, interpersonal skills, critical thinking skills and problem-solving skills.
The liberal arts classes that make up much of your general education courses are also known for helping students learn how to learn. That is, taking these classes helps students develop the skills to process and make meaning out of new information. In today's business world, the skills to learn new information are essential. Markets change rapidly. Technology is continuously evolving. Even whole industries are emerging that never before existed. Throughout your career, you will be learning to use new tools to accomplish your work and to look at new markets and at traditional markets in new ways.
Related Resources:
What Is the Difference Between a Business Administration Degree and a Business Management Degree?
How Long Does It Take to Get a Degree in Business?
What Kind of Job Can You Get With a Degree in Business Administration?
What Should You Know When You Interview for a Job With a Degree in Business Administration?