If you dream of a career ferreting out white-collar crime, financial corruption and other types of financial fraud, you may be wondering what degree program to pursue. Fraud analysis is a broad field that touches upon several industries and job roles.
No matter where you choose to take a career in fraud examination, having an undergraduate degree or a professional degree in a relevant field of study will help you reach your goals.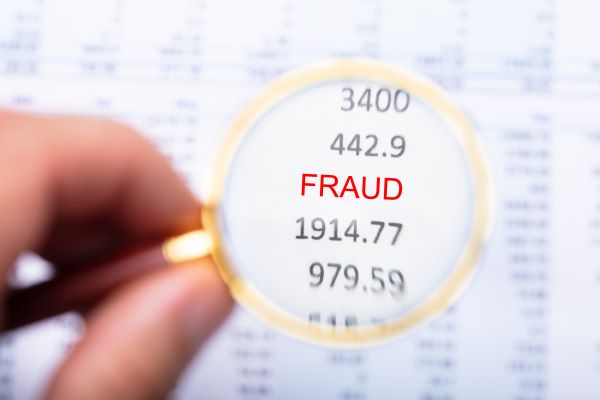 What Is a Fraud Investigator?
A fraud investigator is any professional whose work in some way involves the detection and examination of fraud. Fraud refers to activities or conduct involving deception for gains that are often – though not always – financial or monetary in nature.
Fraud occurs in many forms, from financial crimes like embezzlement and money laundering to insurance scams that aim to recover undeserved compensation from an insurance company. A few of the many areas that intersect with fraud and financial crime investigation include business, accounting, criminal justice, finance, risk management and more.
Jobs in Fraud Investigation Field
The fraud investigator occupation covers all kinds of roles that relate to examining and investigating fraud. Some examples of the types of job titles fraud investigators may hold include:
Fraud analyst
Fraud specialist
Financial examiner
Forensic accountant
Forensic auditor
Fraud detection analyst
Where Do Fraud Investigators Work?
Financial fraud is a major problem in both the public sector and the private sector. If you choose to become a fraud investigator, you may find opportunities to practice fraud investigation in a variety of industries across both the public and private sectors.
Hundreds of Americans are convicted of federal taxation fraud each year, according to the United States Sentencing Commission. Identity theft is a crime that is both punishable by law and that affects banks, credit card companies and other financial institutions.
RELATED: Where Can I Work With a Degree in Forensic Accounting?
Fraud isn't always committed by outsiders to an organization. Even when you ignore external attacks, data breaches and other fraud attempts, internal fraud costs companies an estimated 5% of their total revenue each year, according to a 2022 press release by the Association of Certified Fraud Examiners (ACFE).
Preventing and promptly putting a stop to fraud is beneficial for every affected industry and agency, so individuals with strong fraud investigative skills are in high demand in a variety of industries. Examples of some of the environments where fraud investigators work include the following:
Banks and other financial institutions
Retail chains
Companies in the insurance industry
Local, state and federal law enforcement agencies and government agencies
Corporate governance
Cyber security departments and firms
On the analytical side of fraud investigation, work often involves job duties in fraud data analysis, or applying the principles of analysis to financial data for the purpose of the detection of fraudulent activities.
RELATED: What Is the Benefit of a Degree in Crime Analysis vs. Fraud Analysis?
Fraud investigators in other roles, such as police detectives and private investigators, focus less on data analysis than on the techniques used to investigate fraud and solve cases.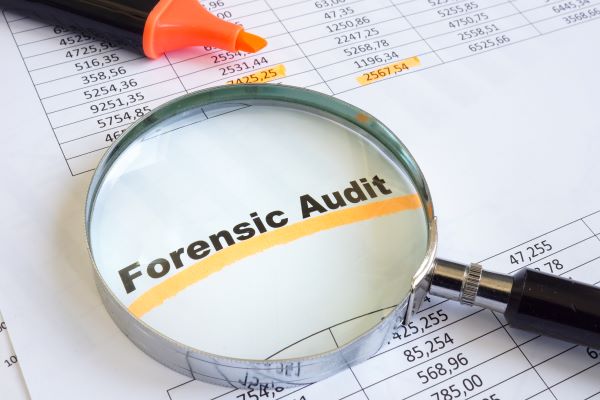 Finally, some fraud investigators focus on preventing fraud through the implementation of strategies to minimize the risk of fraud and quickly detect potentially fraudulent activities.
Becoming a Fraud Investigator
Generally, preparing for a career in forensic and fraud examination involves a combination of formal college education, related work experience and potentially professional certification.
Most fraud investigation professionals start by earning an undergraduate college degree, although this isn't always the case. Associate's degrees and bachelor's degrees are the most common starting places for aspiring fraud investigators. Some fraud investigators go on to enroll in a graduate degree program, either directly after completing their undergraduate studies or once they have gained a few years of work experience.
You won't necessarily begin your time in the workforce in a fraud investigator role, especially if you approach the field from a more general academic background. Many fraud investigators first gain experience in other relevant roles.
For example, if you are interested in the law enforcement role of financial crime investigation, you might first start out as a police officer. An aspiring fraud accountant may start their career handling more general accounting tasks before they develop the expertise and seniority to focus on accounting fraud specifically.
As you get established in your career in fraud investigation, you may decide to pursue professional certification.
How Does a Fraud Investigator Become a Certified Fraud Examiner?
The Certified Fraud Examiner (CFE) designation is a professional credential awarded by the Association of Certified Fraud Examiners (ACFE). Although not all professionals who work in fraud investigation and analysis hold the CFE credential, this designation can be valuable for fraud analysis work in a variety of roles.
Police detective, federal special agent, forensic auditor or accountant, auditor, risk analyst, compliance analyst, loss prevention professional, external fraud analyst, internal fraud analyst, and private investigator are among the career paths fraud investigation professionals with the Certified Fraud Examiner credential pursue, according to the ACFE.
Eligibility for the CFE credential is determined based on a qualifying point scale that awards credit for both formal education and experience. Although a specific level of higher education isn't strictly required, the ACFE reported that "many" applicants seeking the CFE credential have at least a bachelor's degree in any subject from an accredited school.
Although you can pursue the CFE credential without any formal college education, it will take you much longer to do so. One year of college study counts as much as two years of work experience. A person who went to college and earned a bachelor's degree could begin pursuing the credential with only two years of work experience, while someone who didn't pursue any formal college studies would need 10 years of relevant work experience.
CFE isn't the only relevant professional credential for fraud investigators. For example, the Association of Certified Anti-Money Laundering Specialists (ACAMS) offers professional credentials such as the Certified Anti-Money Laundering Specialist (CAMS) designation at associate, specialist and advanced specialist levels. Advanced specialist certifications include specialized CAMS certifications in audit, financial crimes investigation and risk management.
The International Association of Special Investigation Units (IASIU) offers the Certified Insurance Fraud Examiner credential.
You can also seek the Certified Financial Crime Specialist (CFCS) designation from the Association of Certified Financial Crime Specialists or the Certified Financial Crimes Investigator (CFCI) credential from the International Association of Financial Crimes Investigators.
If you're interested in cyber security-related fraud, the Cryptocurrency Tracing Certified Examiner (CTCE) and Certified Cryptocurrency Risk Specialist (CCRS) designations from CipherTrace may be the right fit.
Some companies also offer training and certificate programs in areas like phishing and situational awareness, methods of preventing fraud and e-commerce fraud.
When you become a fraud investigator, you should expect to keep learning throughout your career. The methods criminals use to commit fraud and the technology and security measures used to counter fraud keep evolving. Most fraud investigators take continuing education courses regularly to keep abreast of the latest developments in fraud detection and prevention and to maintain their credentials in good standing.
The Best Degree Programs for Fraud Investigation and Analysis
What degree program is best for students who want to work in the field of investigating fraud and financial crime? No one degree program or major is required to become a fraud investigator. Fraud detection and investigation is a field that often draws upon knowledge from multiple disciplines, so fraud degree programs can take several different forms.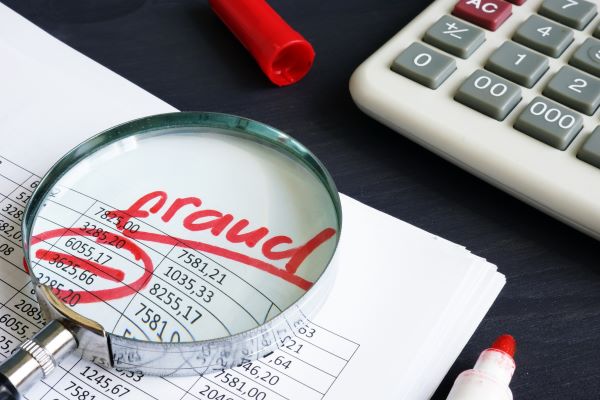 Bachelor of Science in Fraud and Financial Crime Investigation
The BS in Fraud and Financial Crime Investigation program at Utica University is built on a holistic curriculum of coursework in criminal justice and financial criminology. Core coursework in this program includes introductory studies in criminal justice, information privacy, cybercrime law and investigation, economic crime law, economic crime theory and economic crime investigation.
Classes in areas like criminology and criminological research methods, financial accounting and microeconomics complement the core curriculum.
Students in the program can choose between two areas of specialization, financial investigation and fraud prevention and detection.
The financial investigation path emphasizes studies in intermediate accounting, managerial accounting, corporate finance, forensic accounting and fraud auditing.
The fraud prevention and detection concentration consists of courses in payment systems and fraud, fraud and compliance operations, issues in economic crime and the techniques and technologies to detect and prevent financial fraud.
Bachelor of Science in Fraud Examination and Financial Forensics
John Jay College of Criminal Justice, part of the City University of New York (CUNY), offers a BS in Fraud Examination and Financial Forensics. The program includes core courses in three areas – the ethical, economic and sociological foundations of fraud investigation, introductory through intermediate accounting and auditing and forensic accounting and financial analysis.
RELATED: How Do I Become a Financial Forensics Investigator?
Recommended electives for students seeking a bachelor's in fraud examination degree include culture and crime, corporate and white-collar crime, ethics and law, psychology of criminal behavior, computer and data security, investigative techniques and functions and finance for forensic economics.
Students may also opt to gain hands-on experience through an accounting internship for college credit.
Bachelor of Science in Economic Crime Investigation
In the BS in Economica Crime Investigation program at Roberts Wesleyan University, the curriculum emphasizes the foundations of criminal justice, accounting and auditing and computer science. Coursework in white-collar crime, criminal law and investigation and judicial systems prepares students for roles investigating economic crime.
Bachelor of Science in Business Forensics
If you're particularly interested in applying methods of fraud analysis and financial crime investigation to the private sector, an undergraduate program in business forensics might be a good fit. Franklin University offers a BS in Business Forensics.
Foundational coursework emphasizes finance, accounting, management, marketing, microeconomics and business law. Core coursework in areas like business ethics, accounting data analytics, corporate governance and internal control assessment and quantitative and qualitative methods for decision-making build upon this business background.
Other required coursework includes classes in fraud investigation and interview techniques and legal elements in fraud investigations.
Bachelor of Science in Forensic Accounting
Not all fraud investigators are forensic accountants, but enough are that a background in forensic accounting is likely to benefit you in preparing for most roles in fraud investigation.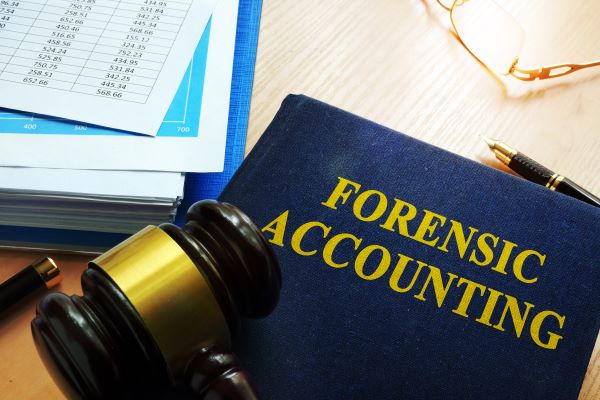 In programs that offer a major in forensic accounting specifically, like Franklin University's BS in Forensic Accounting, students take required courses in fraud examination, auditing, accounting data analytics and interview techniques and legal elements in fraud investigations, along with coursework in intermediate accounting and other areas of business studies.
RELATED: What Classes Will I Take for a Degree in Forensic Accounting?
Bachelor of Science in Security and Risk Analysis
If it's fraud analysis technology that most appeals to you, consider pursuing a bachelor's degree program in security and risk analysis. At Pennsylvania State University, this program falls under information sciences and technology and is offered in two areas: intelligence analysis and modeling and information and cyber security.
Both BS in Security and Risk Analysis programs start with an Introduction to Security and Risk Analysis and include classes in areas like Overview of Information Security, Threat of Terrorism and Crime, Information People and Technology, Risk Analysis in a Security Context and the Legal and Regulatory Environment of Information Science and Technology. Students in either program take foundational coursework in economics, elementary statistics, and software application development and complete their curriculum with a Security and Risk Analysis Capstone Course.
Students in the intelligence analysis program study the intelligence environment, the legal and regulatory environment of privacy and security, deception and counterdeception, spatial analysis of risks, organization of data and visual analytics.
In the information and cyber security curriculum, students take courses in information security management, networking and telecommunications, network security foundations and computer and cyber forensics.
Bachelor of Science in Criminal Justice
Not every fraud investigator has an academic background as specific as majoring in fraud analysis and examination, financial crime investigation, financial forensics, business forensics, forensic accounting or security and risk management. Students can also approach this career path from more general – and versatile – majors, especially if they pursue formal concentrations, elective coursework and internship opportunities that pertain to the field of fraud investigation.
A popular undergraduate option for students who don't want to focus their major courses too much is criminal justice. In a criminal justice degree program at the bachelor's level, students typically complete an interdisciplinary curriculum that provides an overview of the criminal justice system.
Classes in law, criminal procedure, criminal investigation, juvenile justice and criminology – the social aspects of criminal conduct and its causes and effects – are commonly required courses for criminal justice majors.
Criminal justice is a common major for aspiring law enforcement officers and corrections officers, according to the United States Bureau of Labor Statistics (BLS). Some criminal justice majors use this background, along with a paralegal certificate program, to prepare to work as a paralegal for a criminal defense attorney or a prosecutor, providing litigation support and conducting legal research.
Bachelor's in Accounting
At many institutions, forensic accounting is a concentration or area of specialization within a general accounting major rather than a distinct program of study. Students may take only a few courses that pertain specifically to accounting fraud and forensic accounting methods, with more of their coursework focusing on building a breadth of knowledge of accounting applications and techniques.
In your regular accounting curriculum, you can expect to learn the accounting principles used in a variety of areas of accounting, including financial accounting, cost accounting and managerial accounting. Students typically develop familiarity with accounting system software programs used to keep track of financial transactions and may have an opportunity to explore the principles of auditing.
An undergraduate accounting program typically includes some coursework in other areas of business, as well. Generally, a program in which the accounting major is offered as a concentration with a Bachelor of Business Administration (BBA) degree will include more coursework in a variety of areas of business studies than a major in accounting specifically.
RELATED: What Do I Need Know About a Degree in Forensic Accounting?
Bachelor of Business Administration
Degree programs in business may help prepare aspiring fraud investigation specialists for roles in the private sector. If you're interested in a role in risk management or fraud management, consider focusing your coursework on topics like finance, accounting and business management.
In a typical BBA program, students have an opportunity to choose an area of concentration while also building a breadth of knowledge across the major fields of business studies.
Beyond the Bachelor's Degree
If you want to work in a fraud management role or develop advanced skills for fraud investigation, you may need an advanced education. Plenty of fraud investigation specialists choose to go to graduate school to enhance both their skills and their marketability for roles as fraud managers.
A graduate student in the field of fraud investigation may take a few specialized courses to complete a graduate certificate program or enroll in a master's degree program that requires a more robust curriculum.
Fraud degree programs also exist at the associate's degree level, although these programs are usually less specialized. Your options at an associate's degree level may be limited to general accounting, forensic accounting, criminal justice and similar programs of study. Be aware, though, that you may not be able to become a fraud investigator with only an associate's degree.
The Most Important Coursework in Fraud Degrees
Whether you pursue a degree that puts you on the path to a specific area of fraud investigation or choose a more general field of study that can prepare you for multiple careers, there are some key skills and areas of knowledge that will help you succeed in this field.
Knowledge of the legal framework surrounding fraud is valuable for an aspiring fraud investigator or forensic auditor or accountant. Fraud investigators what constitutes fraud, what the different types of fraud are, and evidence law and evidence management practices.
If you don't know how to correctly preserve evidence in accordance with the law, your investigations will be fruitless – allowing the people who commit fraud to avoid a criminal conviction and potentially even non-criminal consequences.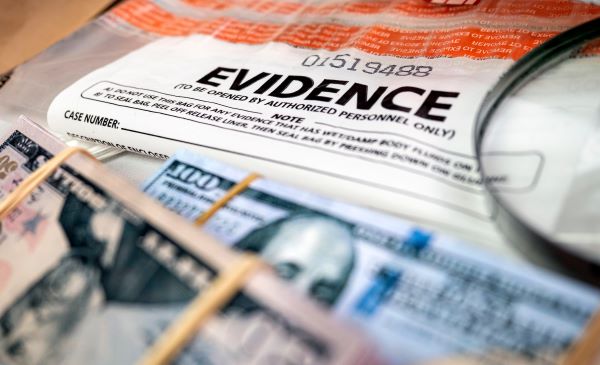 Having knowledge of accounting and auditing principles and practices is important for detecting many types of fraud, including corporate fraud, embezzlement, insurance fraud, money laundering and identity theft. Because fraud today often takes the form of cyber security attacks, having some knowledge of computers is also beneficial for an aspiring fraud investigator.
Forensic accountants, financial examiners and others in fraud investigation can benefit from online learning options. Online schools may offer a certificate program or a full degree program – at the bachelor's or master's degree level. Through online courses, a fraud investigator can develop skills in areas like fraud management, legal research, risk investigation and other aspects of fraud investigation.
Related Resources:
What Degree Do I Need to Be a Crime Analyst?
What Kind of Job Can You Get With a Degree in Accounting?
What Classes will I take for a Degree in Forensic Accounting?
What Degree Do I Need to Be a Policy Analyst?
How Do I Become a Financial Forensics Investigator?
What Is the Benefit of a Degree in Cybersecurity vs. Network Security?