Whether you're contemplating a criminal justice career or you're already an established professional in the field of criminal justice and law enforcement, you might be thinking about graduate school. In particular, prospective students often wonder what kind of earnings they could expect if they pursue a master's degree in criminal justice. This advanced education can improve both job outlook and earning potential for criminal justice professionals.
DegreeQuery.com is an advertising-supported site. Featured or trusted partner programs and all school search, finder, or match results are for schools that compensate us. This compensation does not influence our school rankings, resource guides, or other editorially-independent information published on this site.
Masters in Criminal Justice Salary Overview
The salary you can expect with a master's in criminal justice depends on what you want to do in the field. Some criminal justice careers are high-paying, particularly in management or supervisory roles, in prestigious agencies or firms, or with considerable work experience. Other criminal justice jobs, especially those that require no college degree, are less lucrative.
Even with a master's degree, some criminal justice careers pay an average salary in the range of just $45,000 to $59,000 per year. Other criminal justice jobs are more lucrative, paying an average salary in the $80,000 or even $90,000 range.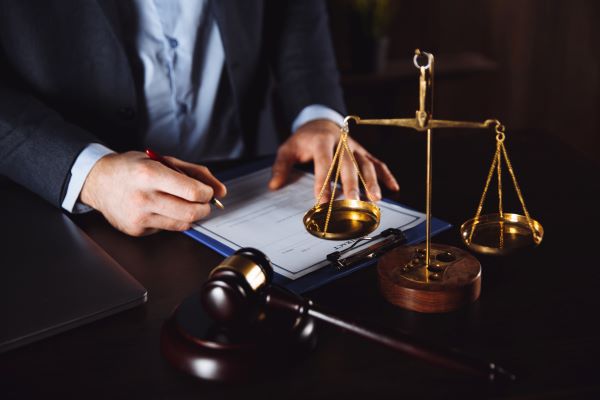 What Is a Criminal Justice Degree?
A criminal justice program is a college degree program that prepares students to work in advanced roles in the criminal justice field. You might gravitate toward a master's in criminal justice program if you're interested in a career path in a specialized area like homeland security or intelligence and crime analysis or if you aspire to land a leadership role in law enforcement.
In a criminal justice master's degree program, students are likely to take coursework in topics like:
Theories of crime and criminal behavior
Criminal justice policy
Justice administration and management
Criminal procedure
Crime mapping
Victimology
Policing
Advanced criminal investigation
Criminal justice research methods
Juvenile justice
Forensic science
Public safety policy
Master's in criminal justice degree programs may or may not include a thesis. Generally, it takes two years for full-time students to complete a master's in criminal justice program, although some schools offer criminal justice degrees in accelerated formats that allow dedicated students to finish graduate school – and prepare for the highest-paying criminal justice jobs – in as little as one year.
RELATED: Top 10 Graduate Degree Programs in Criminal Justice
Criminal Justice Career Options With a Master's Degree
What does a criminal justice career path look like with a master's degree? There are a lot of options in this field. Do you want to work for large federal agencies or small local law enforcement departments? Would you rather put offenders away as a criminal investigator or focus on rehabilitation as a probation or parole officer?
Criminal justice professionals work in all of these roles and more, so it isn't difficult to find a career path that's the right fit for you. Read on to learn more about the job duties and salaries for some of the most common and popular criminal justice jobs.
Federal Agents
The "big leagues" of criminal justice careers are jobs in federal law enforcement agencies. Some of the federal agencies that employ workers with a criminal justice degree are:
The United States Secret Service
The United States Department of Homeland Security
The United States Federal Bureau of Investigation (FBI)
The United States Drug Enforcement Administration (DEA)
The United States Bureau of Alcohol, Tobacco Firearms and Explosives (ATF)
The United States Central Intelligence Agency (CIA)
RELATED: Do I Need a Degree to Be an ATF Special Agent?
Agents who work for federal criminal justice organizations handle some of the most complex and interesting cases, which typically involve violations of federal law or offenses committed in multiple states.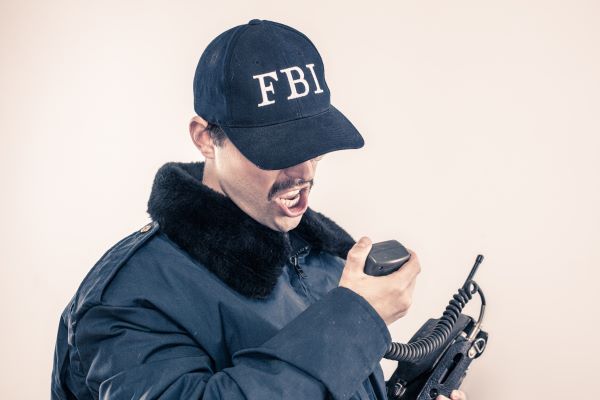 A federal agent doesn't necessarily need to hold a master's degree, but that doesn't mean they can't benefit from having an advanced degree in criminal justice. Candidates with a master's degree can generally qualify for consideration with less work experience than those with only a bachelor's degree. Having a graduate degree can also place you higher on the federal pay scale, allowing you to earn more money.
Before they can advance to roles like FBI agents, people who aspire to these roles typically gain experience as police officers, patrol officers and police detectives.
Federal Agent Salary
How much can FBI agents and other federal government agents earn with a master's degree? Federal agent is one of the highest-paying criminal justice jobs for experienced and highly educated workers.
Federal law enforcement agents are paid according to the General Schedule (GS) pay scale table, which consists of grades and steps that correspond to salary rates. The higher the grade and step, the higher the worker's earning potential.
Generally, having a master's degree allows law enforcement officers to work in GS-9 positions, according to the U.S. Office of Personnel Management (OPM). The corresponding salary amount for workers in the GS-9 grade as of 2022 ranges from $47,097 for those at step 1 up to $61,227 for those at step 10. Experienced special agents can make considerably more money, sometimes climbing to the six-figure range. The high end of that range is more than $5,000 per year above the $55,430 salary available at the highest step of the previous grade, where a candidate without a master's degree would be stuck.
Correctional Officers
Corrections officers, also called COs, are prison guards. The job duties of correctional officers include supervising the inmates, maintaining order in the correctional facility, making sure rules and policies are followed and transporting prisoners.
As you might expect, most correctional officers work in correctional institutions of some kind. The largest employer for corrections officers and jailers is state governments, which account for 53% of jobs in the occupation. Another 38% of corrections officers work for local governments. A corrections officer may also work in facilities support services or for the federal government.
Salary for Correctional Officers
For correctional officers, the Bureau of Labor Statistics (BLS) reported an average salary of $53,420. Having a master's in criminal justice degree may not directly increase your earning potential much in this criminal justice job role for which, according to O*NET, nearly 90% of industry experts said that a high school diploma is a sufficient education for the job.
This job is not, generally, among the highest-paying jobs in the field of criminal justice and law enforcement, and going to graduate school may not make sense if you want to stay in a role for which you need only a high school diploma. However, a master's degree may prepare you for higher-level roles in corrections.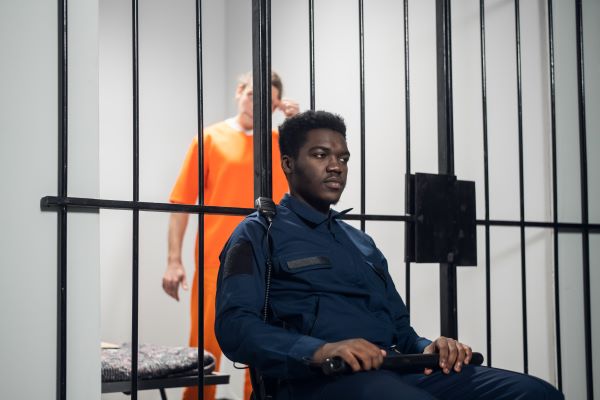 Having a graduate-level degree can help corrections officers become correctional sergeants and correctional captains, for example. Salary.com reported a national average salary of $63,507 for correctional captains. The highest-paid supervisors in correctional institutions can earn six-figure salaries, according to The Houston Chronicle, although most corrections officers and supervisors don't earn that much.
Probation Officers
If your interest in criminal justice careers has more to do with rehabilitating offenders than punishing them, you might look for roles like probation officer.
Probation officers supervise people who have been convicted of some form of criminal activity and sentenced to probation rather than incarceration. The related occupation of parole officer applies the same community supervision approach to oversee convicted criminals who have been released from prison early, otherwise known as being out on parole.
This occupation as characterized by the United States Bureau of Labor Statistics (BLS) also includes the job roles of pretrial services officers and correctional treatment specialists, also known as correctional counselors. Pretrial services officers investigate a defendant to decide if they can be safely allowed to remain in the community until the date of their trial. Correctional counselors – not to be confused with correctional officers – develop rehabilitation plans, parole plans and release plans to help inmates and formerly incarcerated individuals on parole prepare to transition back into society.
Probation officers work primarily for the government. State governments employed 52% of the occupation in 2021, and local governments employed 45% of the workforce.
Salary for Probation Officers
For probation officers of all kinds (and at all levels of education), the BLS reported an average annual salary of $63,290 for 2021. According to Salary.com, parole officers with a master's degree can expect to earn between $1,000 and $3,000 more per year than those with only a bachelor's degree, with a salary range between $59,236 and $63,018 (compared to $58,214 to $61,995 for bachelor's degree holders).
Having a master's degree in criminal justice can also give a probation officer an opportunity to advance to higher-level roles such as supervisory positions, according to the BLS. In these higher-level roles, you can also earn higher salaries – with certain roles paying wages in the six-figure range.
Criminal Investigators
Investigating crimes and gathering the evidence to charge and convict perpetrators is an important part of work in the criminal justice system. Criminal investigators are detectives. They do what the job title suggests: investigate crimes.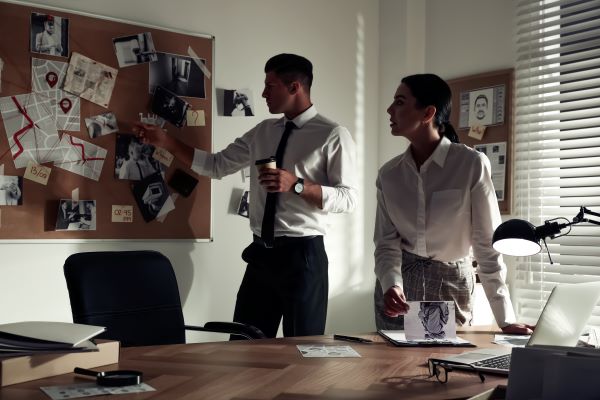 The purpose of a criminal investigation is not only to figure out who committed a crime but also to gather the evidence needed –to charge the suspect with the crime and fulfill the requirements to convict the defendant. For that reason, it's critical that the investigation proceeds in accordance with policies and regulations to avoid evidence being dismissed as unusable based on how it was acquired. Police detectives often start their investigations by visiting a crime scene. They make observations based on evidence that has been collected and analyzed by forensic science technicians and interview witnesses, suspects and persons of interest.
RELATED: What Degree Do I Need to Be a Crime Scene Photographer?
Detective isn't an entry-level job. Most investigators start their criminal justice careers as uniformed police officers. As a police officer gains experience and proves their abilities, they can earn the promotions that lead to detective roles, according to the BLS.
Salary for Criminal Investigators
For police detectives, the BLS reported an average annual salary of $90,370 for 2021.
Private Investigators
Naturally, most criminal justice jobs exist in government agencies, with the exception of defense lawyer roles (outside of public defender). However, private detective or investigator is one private sector role in which you might put to work skills in criminal investigation.
Private investigators perform similar duties to criminal investigators and require many of the same skills. A private detective or investigator thoroughly scrutinizes cases brought before them by interviewing suspects and witnesses, conducting surveillance, launching background checks, searching publicly available information and otherwise searching for evidence to prove a theory.
RELATED: What Degree Do You Need to Be a Private Investigator?
Investigation in the private sector differs from criminal investigation in two major ways. For one thing, a private investigator may not be searching for evidence of criminal behavior but instead trying to prove infidelity, identify the location of missing persons or unearth the existence of hidden assets or underhanded business dealings. A private investigation may lead to criminal charges once the evidence is turned over to a police officer. However, such an investigation may also be conducted to gain leverage in a divorce case, a business dispute or another civil matter or purely for the knowledge of the individual who hired the detective.
The other major difference between private investigators and criminal investigators is that private detectives don't have the legal authority or obligations that a criminal investigator employed by law enforcement agencies has. Their methods of collecting evidence must be legal, and they can't make a reluctant witness or suspect answer questions.
Salary for Private Detectives and Investigators
For private detectives and investigators, the Bureau of Labor Statistics (BLS) reported an average annual salary of $60,970 as of 2021. This figure doesn't count the earnings of self-employed private detectives, who make up more than 20% of the occupation. For self-employed private detectives and investigators, earning potential is limited only by the volume of work they are able to take on and the pay rates they are able to negotiate with clients.
Financial Examiner
Another career path criminal justice majors might consider that operates largely in the private sector is financial examiner. If you have an undergraduate background in finance, accounting or auditing, you might use a master's degree in criminal justice to develop investigative skills for identifying fraud and other financial crimes.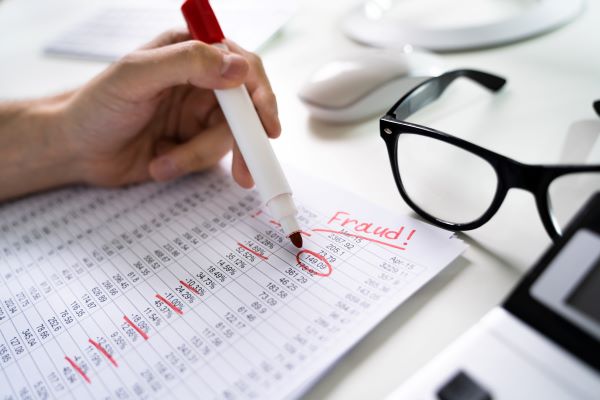 The goal of financial examiners isn't strictly to investigate financial fraud or discrepancies. Financial examiners also evaluate a financial institution's financial soundness and solvency, conduct risk assessments, ensure compliance with government regulations and appraise the quality of management. If you're less interested in these non-criminal financial activities, you might find a job in law enforcement that allows you to focus on white-collar crime to be more satisfying.
RELATED: What Are My Degree Choices in Fraud Analysis?
Financial institutions such as banks, credit intermediation companies and financial investment firms often employ financial examiners. However, not all jobs for financial examiners are for private businesses. The BLS reported that 11% of the occupation works for the federal government, and another 8% works for state governments.
Salary for Financial Examiners
The average annual salary the BLS reported for financial examiners in 2021 was $96,180.
Emergency Management Director
Criminal justice degree programs often go hand in hand with law enforcement studies and career paths. After all, law enforcement officers are well-versed in handling emergency situations. A background in the criminal justice field can help you launch a career in emergency management.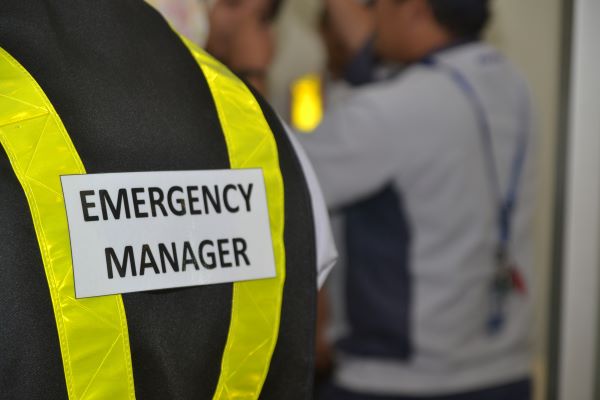 RELATED: Top 10 Jobs with a Degree in Emergency Management
Emergency management director is a high-level role in which you would be responsible for planning and overseeing responses to all types of emergencies, from natural disasters to acts of terrorism. Most emergency management directors work at some level of government. Local government agencies employed 57% of emergency management directors and state governments employed another 17% of the field as of 2021, according to the BLS. Less commonly, emergency management directors work in hospitals, colleges and universities or the professional, scientific and technical services industry.
Salary for Emergency Management Directors
For emergency management directors, the BLS reported an average annual salary of $84,800 in 2021.
Law Enforcement Teachers
Someone needs to train the next generation of law enforcement professionals. With a master's or doctoral degree in criminal justice, that someone could be you.
Law enforcement teachers work in any setting involved in the training and education of new law enforcement professionals. Some law enforcement teachers work in four-year colleges and universities, where they are often expected to conduct research as well as teach college-level courses.
At junior colleges and technical schools, law enforcement instructors primarily teach courses rather than focusing on research. Law enforcement teachers who work for state governments, such as police departments and law enforcement academies, focus on professional training for new law enforcement officers. These law enforcement instructors devote the least amount of time to studying theory and research in favor of equipping their students with practical skills.
Some technical schools and police academies may consider hiring candidates for a criminal justice professor role with only a bachelor's degree. However, a master's degree is usually preferred for criminal justice professor jobs. For community college roles, you will need at least a master's degree. Full-time tenured professors at four-year colleges and universities typically need a PhD.
Salary for Law Enforcement and Criminal Justice Teachers
The average annual salary for the combined occupation of postsecondary criminal justice and law enforcement teachers in 2021 was $81,730, according to the United States Bureau of Labor Statistics (BLS).
Legal System Jobs That Require More Than a Master's Degree in Criminal Justice
You can do a lot with a master's degree in the criminal justice field, but there are some other criminal justice professionals who must have more than a master's degree. Whether you need a specific kind of professional degree, a state license or a doctorate, you should be prepared to undertake other challenges if you want to work in one of these criminal justice jobs.
Judge or Hearing Officer
For the court system to function, someone has to preside over court proceedings. That person is typically known as a judge. A legal system job known as hearing officer, also referred to as administrative law judge, presides specifically over cases that have to do with administrative agencies and matters.
Degree Needed
To become a judge or hearing officer, you generally need a Juris Doctor degree, which is the degree you earn from going to law school. Earning your JD typically takes three years.
Salary for Hearing Officers
Judge roles are considerably more lucrative than hearing officer roles. The BLS reported an average annual salary of $104,160 for hearing officers and $142,520 for judges in 2021.
Lawyer
Whether you want to prosecute a criminal offender or defend the accused in court – or even work in civil legal matters – you're going to need more than a master's degree in criminal justice to qualify as an attorney.
RELATED: What Degree Do You Need to Be a Lawyer?
Degree Needed
Like a judge, a lawyer needs to go to law school and earn a Juris Doctor degree. You would also need to pass the bar examination and attain a license in the state in which you want to practice.
Salary for Lawyers
The average annual salary for lawyers was $148,030 in 2021, according to the BLS.
Forensic Psychologists
Forensic psychologists are part of the criminal justice field, but they're also part of the field of psychology, the scientific study of the mind, thought and behavior. Forensic psychologists apply the principles and practices of psychology to legal matters of both the civil and criminal variety. In the field of criminal justice, forensic psychologists may work as criminal profilers or assess a defendant's mental health and their competence to stand trial.
Degree Needed
Like most other types of psychologists, forensic psychologists typically need a doctorate degree in psychology. Either the Doctor of Philosophy (PhD) or the professionally focused Doctor of Psychology (PsyD) may be an option.
Salary for Forensic Psychologists
Salary.com reported an average annual salary of $66,145 for forensic psychologists as of 2022.
Licensed Mental Health Counselors and Substance Abuse Counselors
Issues of mental health and substance abuse are common in the criminal justice system. Some mental health counselors and substance abuse counselors work in prison settings or specialize in areas like incarceration and reentry.
Degree Needed
Licensed mental health counselors working in clinical practice need a master's degree in counseling, not criminal justice, although some universities offer dual-degree programs that award both a master's in counseling and a master's in criminal justice degree. Additionally, licensed mental health counselors and substance abuse counselors need thousands of hours of supervised experience and a passing score on a licensing exam.
Salary for Mental Health and Substance Abuse Counselors
The average annual salary for mental health and substance abuse counselors in 2021 was $53,490, according to the BLS.
The Impact of a Graduate Degree on Jobs in the Criminal Justice System
How will having a master's in criminal justice degree improve your job outlook? Generally speaking, master's degrees open doors for workers. This is as true for criminal justice careers as it is for jobs in other fields.
RELATED: Highest Paying Degrees in Criminal Justice  – Majors & Careers
In conjunction with experience and your reputation as an employee, having a criminal justice master's degree will offer you opportunities for career advancement that might not otherwise be available. Having a more in-demand level of education gives you a competitive edge in the job market over your competitors.
The exact difference in job prospects you can expect from your master's degree in criminal justice depends on the job you are seeking. In general, though, unemployment rates are lower among workers with master's degrees than those with only bachelor's degrees, according to the BLS.
Is a Master's in Criminal Justice Worth It?
A big part of assessing whether graduate school is worthwhile is weighing what you have to put into your investment against what you can expect to get out of it. That means looking not only at masters in criminal justice salary rates but also the cost of your education.
How Much Does a Master's Degree Cost?
In October 2021, the Education Data Initiative reported that the average cost of a master's degree was $66,340, with a range between $30,000 and $120,000. Naturally, the extra earnings you enjoy from having a master's degree will surpass the cost of your education more quickly if you choose a program with a price tag on the lower end of this range.
If you're tempted to attend a school where the cost of tuition and fees is above average, consider whether you will ever make enough money because of your master's degree to make up for that expense. If you pay $120,000 for your master's degree, you will have to make thousands of extra dollars every year for decades just to break even on your investment. In some criminal justice jobs, like police officer (without moving up to detective or administration roles), that simply may not be feasible.
For example, if you finish your master's degree with 30 years of your working life left, you would need to earn at least $4,000 more per year just to recoup what you have spent on a graduate education – and that's assuming you didn't take out loans for which the interest can pile up for years. On the other hand, if you manage to complete your criminal justice master's degree for $30,000, you would still benefit as long as you're making just $1,000 more per year than you would have made otherwise.
If you're looking for the most affordable option for earning a master's degree in criminal justice, it may make sense to focus your school search on programs that have accelerated learning options. For example, some universities offer a combined dual degree program in criminal justice that allows you to earn both your bachelor's degree and your master's degree in as little as five years total. The added cost of one extra year of school can be more easily offset by your increased earnings than the cost of two (or more) years.
Non-Financial Reasons for Criminal Justice Professionals to Go to Graduate School
Of course, it isn't only money that drives people to further their education. Perhaps you're a natural leader, and you find management roles more fulfilling than non-management criminal justice job roles. Alternatively, if you're truly passionate about bringing positive change to the legal system and corrections facilities, you might find that master's degrees in criminal justice, business administration or social work can help you meet these goals.
Deciding Whether a Criminal Justice Master's Degree Is Right for You
Ultimately, the answer to the question, "Is a master's degree in criminal justice worth it?" is personal. Only you can decide whether the financial costs, time and hard work needed to earn your criminal justice master's degree will affect your career path enough to make this investment worthwhile to you. If you decide to move forward with earning your criminal justice master's degree, consider affordability in your school search.