When you start high school, college may seem far away. However, those four years can pass quickly. Before you know it, the time will come for you to apply to college, and you will wonder if you have done enough to prepare for the admissions process, your postsecondary education and your future career in management. During high school, prospective management majors can help themselves by carefully choosing their classes, taking time to learn about different undergraduate business degree options and finding ways to develop their leadership skills both in and out of the classroom.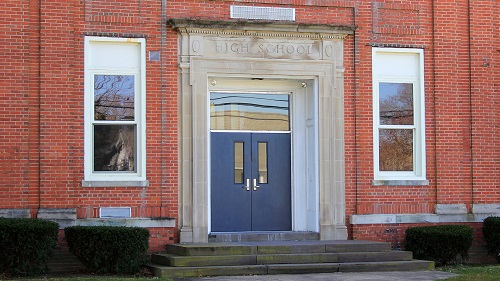 IMAGE SOURCE: Pixabay, public domain
Take the Right High School Courses
If you plan to go to college – and as an aspiring manager, you probably should – then taking college prep classes is necessary. A college preparatory curriculum may be more demanding than your state's basic graduation requirements, but having these higher-level courses on your high school transcript will help you gain acceptance into your top-choice schools. Overcoming the challenges you encounter in advanced high school classes will ensure that you are ready for the rigor of a college curriculum. Consider taking some advanced placement (AP) courses, as well, to start earning college credit early or just experience what a college-level class will be like.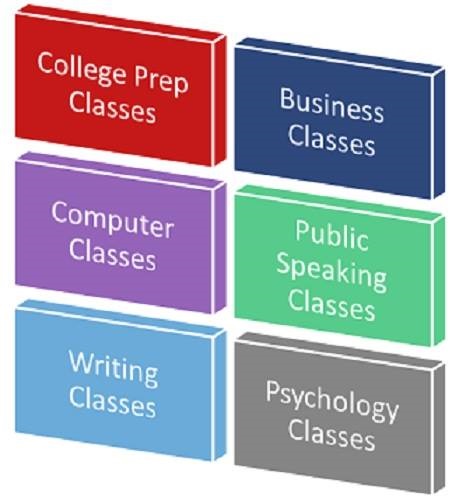 Beyond your basic subjects – math, English, science and other required subject areas – you will get to choose some of the classes you take. If your high school offers introduction to business or management classes, these courses can help you begin developing an educational foundation that you can build on later. In fact, any business-related subjects of study, like accounting, personal finance or economics, is worth taking as a high schooler so that you understand the basics when you get to college.
Other classes besides business can prove surprisingly helpful for your management degree and your future career in business leadership. Taking computer courses can prepare you for using technology in your profession. Public speaking and writing courses can help you become a better communicator. By taking introductory psychology and sociology classes in high school, you can begin to understand why individuals and groups think and behave the way they do and use that knowledge in your own communication strategies.
Improving these general skills may not sound like it would have a direct impact on your career. However, some of the most important skills for managers to have are soft skills like listening, rapport-building, team-building and communication.
Understand the Difference Between Management and Administration
As you start researching your college options, you should pay attention to the different business degree programs out there. Many people, prospective students included, tend to think business management and business administration degrees are interchangeable. In fact, despite a great deal of overlap, these names reflect two distinct majors. The biggest difference between business management and business administration is the focus of the degree program. Generally, business management degrees are broader in scope than administration degrees, but the focus is on the theory and practices of management. On the other hand, business administration majors often specialize in one discipline of business and focus more on practical skills than business theory.
Neither major is inherently better or worse than the other, and students in administration programs can go on to attain management roles. However, it is important to know which major best suits your interests and ambitions before you begin your college studies.
Begin Cultivating Your Leadership Skills
Why do you want to work in management, anyway? For the best managers, the answer isn't an egocentric response like, "to be the boss." Rather, it's because you have a natural knack for taking charge, bringing out the best in others and seeing the big picture. You have the capacity to be a great leader, but these natural personality traits will only take you so far. Even if these skills are already shining through in your interactions with friends and peers, it will take work to reach your full potential as a manager.
In school, you become the groupmate your peers look to for guidance when starting a group project – not because you bossily demand to be in charge, but because your peers genuinely feel that your organization and delegation of tasks helps the whole group succeed. While getting a good education is crucial to your future career success, much of the work that will help you fully develop your skills as a leader will take place outside the classroom. Once you learn the ropes at your first job, you may prove yourself as a viable candidate for an assistant manager role and continue to work your way up.
When it comes to extracurricular activities, you don't need to limit your participation to business-related activities like Future Business Leaders of America – although taking part in these activities can certainly be beneficial if you want to do so. Working toward a leadership role in any activity shows that you are eager to take on the challenges of life as a manager. If you play a sport, work to become team captain. Become an officer of an existing club in whatever interests you or start your own club that revolves around an interest not currently represented at your school.
It isn't only club leadership that matters, but project management, as well. If your club holds events or fundraising campaigns, volunteer to take charge of a project, and draw from your experience and the results you achieved when applying to college.
Additional Resources
How Do I Prepare for a Business Degree While in High School?
What Is the Difference Between a Business Administration Degree and a Business Management Degree?
What Is the Salary Potential for Someone With a Business Degree?