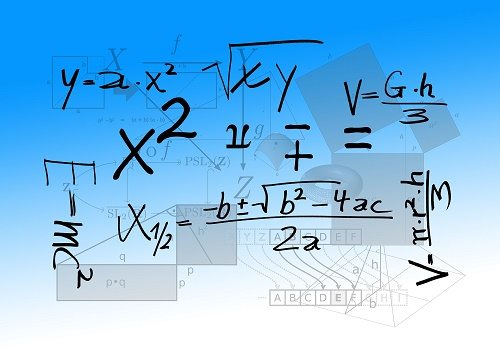 IMAGE SOURCE: Pixabay, public domain.
If you're interested in the fields of science, technology, engineering and mathematics – or STEM – then you're in luck. Career opportunities in STEM fields are seeing some of the fastest growth rates in the United States. Business Insider reported that students who graduate with a STEM degree earn significantly higher salaries than those who study other disciplines.
When you begin choosing a STEM degree program, consider all of your options. You can find highly ranked degree programs at a variety of academic institutions.
STEM Degrees at Technical Research Universities
If you know you want to study technology, why not choose a school with a rich history in cutting-edge research? Schools like Massachusetts Institute of Technology (MIT) and California Institute of Technology regularly top U.S. News & World Report's rankings of the best degree programs in engineering, biology, chemistry, physics, math and computer science.
Prestigious research universities like MIT combine the focus of a technical institute with the research opportunities of a major university, giving STEM students the best of both worlds.
STEM Degrees at Liberal Arts Colleges
Would it surprise you to find that one of the top-ranked undergraduate engineering degree programs in the nation is a liberal arts college? While you may not equate technology with the arts, most liberal arts degree programs include an emphasis on natural and physical sciences as well as literature, theatre and visual art.
Some of the top liberal arts degree programs in America are known for having highly-regarded engineering programs. In fact, Harvey Mudd College in Claremont, CA, offers only STEM subjects among its academic majors, but rounds out those studies with a background in the humanities.
STEM Degrees at Military Academies
If you want to serve your country as well as earn your degree, why not pursue your STEM education at a military academy? Most of the midshipmen who study at the United States Naval Academy in Annapolis, MD, for example, earn STEM degrees and learn about naval engineering and weaponry at the same time. Some military academies are even tuition-free, with the military funding every student's education.
STEM Degrees at Community Colleges
You can get an excellent education in a STEM field at a four-year college. Large and small, private and public universities offer STEM degree options that are sure to prepare you for career success. However, if you're concerned that a college education or a STEM major might not be the right fit for you or that you can't afford four years of pricy tuition, then you may be able to start your education at a community college.
Earn a STEM Degree Online
If you're interested in earning a STEM degree but you need flexible learning options, an online education could be the right choice for you. There are outstanding online degree programs in a number of STEM fields, from computer science to environmental science and math to information technology (IT). These programs often include virtual laboratory experiences, so you can still take advantage of the same opportunities a traditional student would have even if you never set foot on campus.
Sticking With a STEM Degree Program
STEM studies are rigorous – so much so that students without a strong STEM background often fail or switch to non-stem majors, CBS News reported. However, more students today are succeeding in attaining STEM degrees, according to U.S. News.
If you're determined to earn your STEM degree, you must develop a strong science and math background from the start, work hard to keep up with difficult coursework and begin seeking help early on if you're struggling.