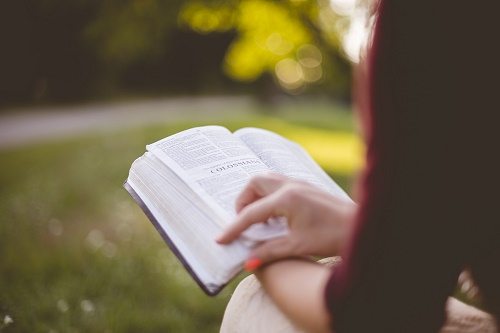 IMAGE SOURCE: Pixabay, public domain.
Online education might be popular right now, but so are traditional on-campus programs, especially for students pursuing a bachelor's degree in social work. It's not that these students aren't tech-savvy or that they don't appreciate the convenience of online learning, but rather because there are benefits to studying social work on campus. In fact, some of the top residential bachelor's in social work degree programs in the nation offer important advantages such as field work experiences, research opportunities and individual attention in small, community-oriented classes.
DegreeQuery.com is an advertising-supported site. Featured or trusted partner programs and all school search, finder, or match results are for schools that compensate us. This compensation does not influence our school rankings, resource guides, or other editorially-independent information published on this site.
Extensive Field Experience Opportunities
You can't learn all there is to know about social work, even at the undergraduate level, from textbooks and lectures. If you plan to practice social work –especially clinical social work, which is the profession of treating mental and emotional issues, according to the United States Bureau of Labor Statistics (BLS) – then you need to put what you learn in the classroom into practice in the real world.
All accredited bachelor's in social work programs, even online ones, require some form of supervised field work or internship, the BLS reported. However, an online degree program might leave you on your own when it comes to finding a quality field work opportunity, and it might not culminate in the same amount of hours of experience. At some of the best residential undergraduate social work programs in the United States, students complete 480 to 700 hours of supervised field work – an amount of experience that many students elsewhere won't get until they go to graduate school. Some schools have students begin their field experience work as early as their junior year.
Where will you complete these internships? That depends on which degree program you choose, but you can be sure that it will be in a setting that will provide you with valuable experience. The school might offer on-site field experience opportunities, like New York University's Silver School of Social Work does. Schools might also place you in settings like mental health agencies, child welfare services, criminal justice institutions and community and county agencies.
Research Opportunities Not Typically Available to Undergraduates
Are you interested in social welfare research? Taking advantage of the extensive research opportunities that are available at top-performing residential social work programs is another reason to earn your degree the traditional way. Programs such as University of Washington's School of Social Work allow undergraduate students the rare opportunity to take part in advanced research projects normally only open to graduate students. The University of Texas—Austin's School of Social Work makes research networking one of the essential skills students develop through the undergraduate program.
Personal Attention in Small Classes
While online college students often find the lack of engagement off-putting, studying at high-ranking residential social work programs has the opposite effect. These competitive programs often feature small class sizes that allow students to really get to know their fellow students and get individual attention from their instructors.
For some students, the flexibility and convenience of an online education outweigh the benefits of earning your degree on-campus, even at well-respected programs. However, if you're eager to start gaining valuable hands-on work experience or diving into advanced research in social welfare, choosing one of these traditional bachelor's degree programs could allow you a unique opportunity now that you might otherwise spend years waiting to get.
For Further Reading: