A master's degree in music education, one of the highest paying master's degrees, appeals to students from a variety of backgrounds. Established music teachers, performing musicians and teachers of other content areas are the types of students who most often apply to graduate programs in music education. However, you might also choose to start applying to music education programs – or taking other steps to meet those programs' prerequisites, such as starting music lessons – if you are a career changer seeking a move into the music teacher occupation.
Established Music Teachers
Many master's degree programs in music education are meant for experienced music teachers. These degrees build on the foundational skills you learned as an undergraduate music education major and allow you to master complex theories and methods of pedagogy and advanced techniques in music instruction. Music education graduate degrees for established music teachers may accept applications only from teachers with a state license or certification and, in some cases, a minimum amount of experience in the classroom.
The good news for established music teachers is that they can usually complete their master's degree quickly – often in as little as one year – since they already have the foundational knowledge needed for advanced study in the field.
Musicians
Often, the people drawn to a career teaching music are avid musicians themselves. Due to the intermittent and often unpredictable nature of the music industry, many musicians are only able to work part-time in performing music, according to the United States Bureau of Labor Statistics. Working as a music teacher can allow you to have a day job doing something you love while providing more job security and financial stability.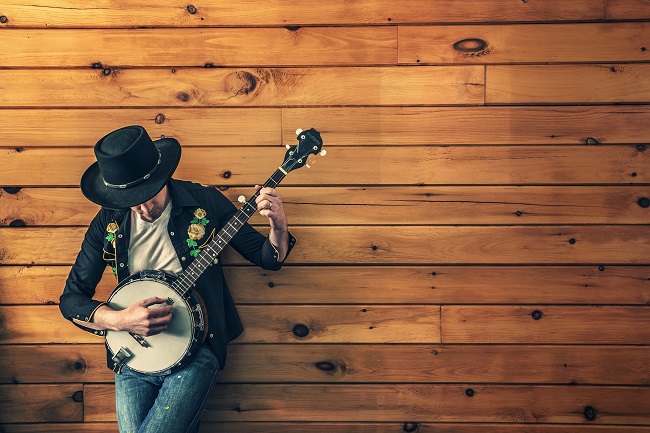 IMAGE SOURCE: Pixabay, public domain
If you have a background in musical performance, whether or not you earned a bachelor's degree in music, developing the skills and experience to instruct students in music content and performance techniques only takes a couple of years. Since you don't have a teaching license or experience, you're going to want to look for an initial certification or alternate route licensing program. During your studies, you will have to spend one semester completing a full-time student teaching experience.
Schools don't always require a precise minimum number of years of music training and performing experience, but they will want to know, through your application, personal essay and audition, that your skills are up to snuff for graduate-level study.
Teachers of Other Subjects
Perhaps you have the teaching license, but your experience is in teaching a different subject. After years of droning on about a content area that doesn't thrill you, you have decided that what you really want to teach is music. If you have no prior musical training or performance experience, you're not going to be able to get into a master's degree program in music education. You would have to start by taking music lessons, probably for at least a couple of years, to develop the level of technical competence required for a graduate degree program in music.
Switching subjects is a lot more feasible if your passion for music is more than an idea. Perhaps you started playing an instrument back when you were in middle school or high school and have continued to play, even though you didn't major in the subject. You're actually in a good position here, having both your teaching credentials and a strong foundation in music performance. What you need most from your music education curriculum is to learn the instructional theories and methods that pertain particularly to the field of music.
Knowing how to play an instrument proficiently isn't the same as understanding how to develop a music curriculum and how to assess the progress and performance of music students. These are skills you will learn from your graduate school program.
Career Changers
Suppose you're eyeing a career shift and have no professional experience working in either music or education. Again, whether or not you have competency in musical performance will play a big role in deciding what your next step looks like. If so, you're going to want to look for an initial certification program and provide information, in your application and your personal essay, about the music training you have completed. Otherwise, you can't go much further with your dream of being a music teacher until you actually learn to play an instrument. You should plan to devote a great deal of time to practicing your craft, because much of the progress you make in musical performance comes through repetition and rehearsal.
In the personal essay portion of the application, career changers should explain how their background relates to their current goal of earning a master's degree in music education and why they would be a good fit for the program despite their unconventional history.
Additional Resources
What Are Most Master's in Music Education Programs' Demands for Prerequisites?
If I Play Multiple Instruments, Am I More Likely to Get Accepted Into a Music Education Program?
Do Most Schools Require a Performance to Be Able to Get Into the Music Education Program?