A master's degree in music education happens to be among the highest paying master's degrees. If you want to start working toward this degree that would allow you to teach music classes in kindergarten through twelfth-grade schools – or outside of school settings – you may need to meet some prerequisites. Most graduate music education programs require applicants to have a four-year undergraduate degree and prior musical training. Many programs in this field of study either require students to already have a teaching certification or require additional coursework to prepare to earn a teaching license.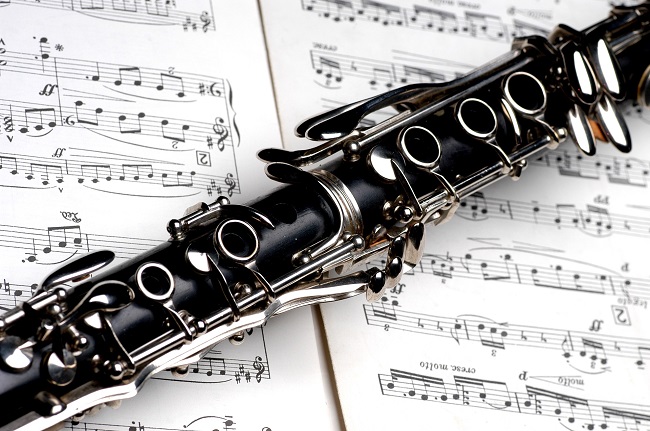 IMAGE SOURCE: Pixabay, public domain
A Bachelor's Degree
Generally, you can't earn a graduate degree until you finish your undergraduate education. That means acquiring a bachelor's or baccalaureate degree, also called a four-year degree. You won't be able to get into a master's degree program straight out of high school, with only an associate's degree or with non-teaching work experience in a school setting. A bachelor's degree, which includes a general education core consisting of college-level coursework across subjects in the liberal arts and sciences, is mandatory for consideration for the vast majority of master's degree programs.
The undergraduate majors most relevant to this graduate degree are music, education and music education. That is, prior education in the performance of music, the practice of classroom teaching or the practice of teaching music specifically will best prepare you for a master's in music education degree. However, having a bachelor's degree in a totally different subject won't necessarily hold you back from achieving your dream of becoming a music teacher. You may just need to prove your technical musical abilities and put in the extra work to prepare for a teaching career.
Students should make sure that the institution they attend as an undergraduate is regionally accredited by one of the Council for Higher Education Accreditation (CHEA)-recognized accrediting bodies.
Significant Musical Training
You can't just jump into a career teaching music without having developed considerable competency in musical performance. Aspiring music education graduate students who didn't major in music as an undergraduate will have to produce evidence of their own music training and technique.
This may mean outlining the music training you received – including how long you have played, when you started playing and how you came to learn to play your instrument. You will also have to submit a taped performance or in-person audition to demonstrate your skills, because – as any good musician knows – simply having taken music lessons doesn't mean you have the skill required to succeed in a graduate music program.
Some music schools require students to complete entrance testing in music history and theory, but not all schools do, and some schools that do have this requirement for music-only majors exclude music education applicants from that obligation.
Teaching Certification and Experience
Whether or not you need to possess a teaching license depends completely on the program to which you are applying. Some music education master's degree programs are intended specifically for established teachers who already have classroom experience. These programs skip over the basics of teaching and learning and instead proceed straight to advanced and specialized coursework that will take your existing skills to the next level.
Other programs, however, are designed to help new teachers achieve alternate route certification. Also called initial licensure programs, these master's degree programs include more foundational coursework – at the graduate level, of course – and a student teaching practicum experience like you would expect to complete when pursuing a bachelor's degree in education.
Individual institutions may offer only a program for experienced teachers or a program leading to initial certification. Some universities offer a master's in music education degree in both tracks, with initial certification programs usually requiring more time than – often, twice as much time as – a non-licensure program. Another option offered at certain schools is a combined bachelor's and master's degree program that leads to a teaching certification. Under this program structure, you would complete the traditional bachelor's-level student teaching experience required for certification and a full load of coursework, but you would begin taking graduate-level coursework late in your undergraduate years that could count toward both degree requirements.
Beyond choosing between certification and non-certification programs, prospective music education graduate students may also need to choose whether to enroll in a thesis or non-thesis master's program.  
Additional Resources
Do Most Schools Require a Performance to Be Able to Get Into the Music Education Program?
What Kind of Backgrounds Do People in a Master's in Music Education Program Come From?
If I Play Multiple Instruments, Am I More Likely to Get Accepted Into a Music Education Program?