Upper endoscopies and colonoscopies are two of the procedures often performed in gastroenterology, one of the highest-paying medical specialties. In this medical specialty that revolves around the digestive system, endoscopes are devices commonly used in performing both of these procedures. There are a lot of similarities between upper endoscopies and colonoscopies, including how they are performed and the goal of the procedure. However, there are also significant differences between upper endoscopies and colonoscopies, including the region of the digestive tract that is being visualized and the reasons why doctors typically recommend the procedure. If you're thinking about a career in the medical specialty of gastroenterology, knowing the differences between these two procedures is an important step for your future career preparation.
An Endoscope's Role in Gastrointestinal Medicine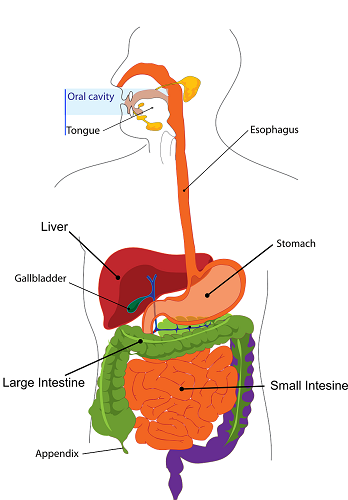 IMAGE SOURCE: Pixabay, public domain
Gastroenterologists use an endoscope to see inside the digestive tract. This small, lighted camera is attached to a long, thin and flexible tube that can be safely inserted into the human body through an orifice.
Being able to visually see the inside of these internal organs is often important for diagnosing a gastrointestinal condition, but endoscopies aren't performed solely as tests. They may be done to treat problems within the digestive tract. In the upper gastrointestinal tract, these problems might include bleeding, blockages and narrowing of the esophagus, Mayo Clinic reported. In the lower regions of the human digestive tract, like the colon, endoscopes can be used to remove polyps, or abnormal growths of tissue that may be cancerous or that could later become cancerous.
Without endoscopes, gastroenterologists would have a much harder time diagnosing the cause of gastrointestinal symptoms like nausea, vomiting, diarrhea, malnutrition and difficulty swallowing, as well as performing digestive tract interventions and surgeries.  
Upper vs. Lower Endoscopy
If the goal of both an upper endoscopy and a colonoscopy is to see inside the digestive system, it becomes clear that these procedures have a lot in common. The most substantive difference is what part of the digestive system is being examined through the procedure. As the name suggests, an upper endoscopy looks at the upper digestive tract. This includes the esophagus, or the tube through which food passes into the stomach, as well as the stomach itself and the duodenum, which is the first part of the small intestine. In an upper endoscopy, the endoscope tube is inserted through the patient's mouth.
A colonoscopy instead looks at the lower region of the digestive tract. For this reason, the procedure may also be referred to as a lower gastrointestinal endoscopy. In this procedure, doctors use endoscopes to look at the rectum, the colon and the large intestine. To view these components of the lower digestive system, doctors insert the endoscope tube through the patient's anus.
If you're having certain gastrointestinal issues, your doctor may recommend both upper and lower endoscopies. Going through both tests at once may be the last thing you want, but research increasingly supports same-day testing. At least you get it over with sooner!
Why a Gastroenterologist Orders Upper Endoscopies and Colonoscopies
Besides the area of the body being examined, the biggest difference between these types of procedures is the reason they are performed. Colonoscopies are routinely recommended for cancer screening for both men and women. In 2018, the American Cancer Society updated its guidelines to recommend that patients at average risk for colorectal cancer undergo screening tests, like a colonoscopy, beginning at age 45. This recommendation stands even for patients who have no gastrointestinal symptoms or other symptoms that could indicate cancer.
Upper endoscopies, on the other hand, aren't usually part of routine cancer screening for patients with no gastrointestinal symptoms. Although this procedure can be used to diagnose stomach cancer and even to take samples for a biopsy of potentially cancerous growths, it is also used for diagnosing a broad array of other conditions that affect gastrointestinal health. Upper endoscopies are usually prompted by symptoms, such as unexpected weight loss or persistent heartburn, nausea, vomiting, pain or difficulty swallowing.
An upper endoscopy is usually a diagnostic test, while a colonoscopy is often performed as a screening. Screening tests are usually done for early detection of disease in individuals without symptoms, while diagnostic tests are performed in response to symptoms.
Additional Resources
What Are Some Procedures That a Gastroenterologist Typically Performs?
Do Gastroenterologists Usually Specialize in One Area of the Digestive System or Do They Focus on the Entire System?