To get into a master's degree program in the subject of history, you will most likely have to submit a writing sample to the admissions team. Often, the writing sample for graduate school in this subject area has to do double-duty. A good writing sample for a prospective graduate student assures the admissions team that you have the communication and critical thinking skills needed to write well, as well as strong skills in historical research and a knowledge of and interest in a particular topic of history.
Highlighting Writing Skills and Historical Knowledge in a Writing Sample
When deciding what to use as your writing sample for getting into graduate school, it helps to think about what admissions personnel are looking for in reviewing your writing. In many graduate programs of study, the main point of the writing sample is to assess the quality of your writing and, by extension, of your skills in critical thinking, crafting logical arguments and communicating thoughts and ideas.
In a master's in history degree program, though, admissions personnel may also rely on your writing sample to demonstrate your interest in the subject matter. Generally, prospective students applying to a graduate program in history should submit a writing sample that focuses on the topic of history. Ideally, this writing sample will address the specific area of history in which you will be focusing your coursework and your master's thesis.
In examining your proficiency as a writer, the admissions team of a master's in history program isn't sizing up whether you would be good at writing a bestselling novel or a profound work of poetry. The question graduate school admissions teams ask is whether you can put together smart and well-reasoned arguments in a written format. Can you express your thoughts in writing in a way that is clear, specific and appropriately concise for the topic at hand? Strong academic writing avoids both long-winded tangents and language that is so vague that it ceases to have meaning.
On the topic of historical knowledge and skills, a big part of what graduate school admissions personnel evaluate in your writing sample is the quality of the research from which you are drawing. This doesn't mean that your writing sample must contain some original research breakthrough but rather that you demonstrate an ability to use research and sources successfully.
Are you a strong researcher who meticulously identifies the best available sources to make your point? In your writing sample, are you interpreting those primary and secondary sources accurately according to the body of historical knowledge that exists? Or do you settle for slapdash work that builds questionable conclusions off of underwhelming evidence?
Keep in mind that your writing sample is being shown to an audience of history scholars and experts, not laypeople, so your use of historical sources in your writing will be carefully scrutinized.
Choosing a Writing Sample for a Master's in History Program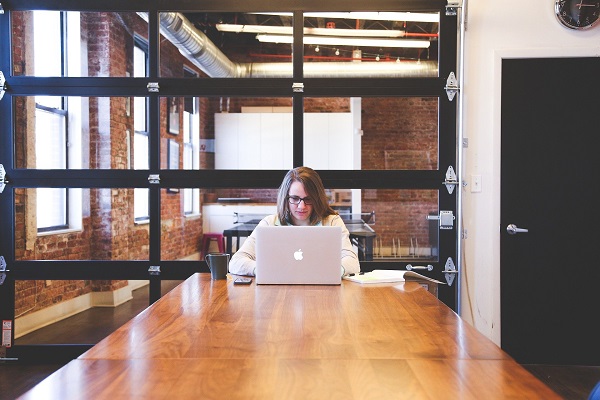 IMAGE SOURCE: Pixabay, public domain
What if you don't consider the writing sample you have on the topic of your preferred history specialization to be your best work? While you may be tempted to just submit an article on another subject that demonstrates better writing quality, admissions personnel for graduate programs in history suggest that this may not be the best way to approach the writing sample requirement. Your writing sample doesn't have to be, and probably shouldn't be, the exact same draft of a term paper or senior project paper that you turned into your undergraduate instructor. Instead, many students revise such a paper into a more eloquent and fully fleshed-out writing sample to include in their graduate school application package.
If you're still completing your undergraduate studies, you might benefit from speaking with your professor about how you could go about improving the paper to use it as a graduate school writing sample. Knowing where your paper succeeded in making its points and where it struggled can serve as a roadmap for your revisions and, ultimately, for developing a more impressive writing sample.
Before you choose what to submit as your writing sample, make sure that you look at the requirements of the specific program to which you are applying. While writing samples will generally be somewhere between 10 and 25 pages in length, some master's in history programs prefer to keep them short, while other graduate school history programs expect longer writing samples. Similarly, some programs are looking for a specific type of writing sample, like a scholarly article, while others accept less formal types of writing, such as an interpretive essay.
Be sure that your writing sample also adheres to all formatting requirements, such as font size, margins and spacing. Although these details may seem minor, you don't want your first impression on the admissions team to suggest that you can't follow directions.
Additional Resources
If a Master's in History Program Asks for a Writing Sample, Should I Submit a Paper in the Specific Area I Want to Study, Or Is It About My Best Writing Sample?
What Is Important in My Statement of Intent for a Master's in History Program?
Do I Need to Say What I Specifically Want My Thesis to Be When I Am Applying to Schools for a Master's in History?