You don't necessarily need to have fully settled on a thesis topic at the time you apply for admission to a master's in history degree program. However, you should at least have an idea of what you want to study when you begin applying to graduate school. Generally, the sooner you identify which area of historical study you want to pursue, the better you can plan the next step of your education and your career path.
Specializing in the Field of History
What exactly does it mean to specialize in a field like history? Master's degree programs in history sometimes have formal concentrations or specializations you can pursue, such as public history, American history and military history. However, you don't need to choose a program with a formal specialization to focus your studies and your history career on certain topics. Instead, many graduate students of history build specialized knowledge through the combination of master's-level history courses they complete.
For example, a degree program doesn't have to offer a formal specialization in American history for its students to emphasize that topic in their studies. Graduate students interested in American history might take classes such as American Diplomatic History, 20th Century American Political History, Modern American Social History and Studies in African American History. Depending on your area of academic interest, you might further narrow your studies by the time period in American history, taking classes pertaining to the American Revolution and colonial times, the Civil War, World War II, the Cold War and recent history of the United States.
Specializing is important in the field of history because many career roles in this field don't call for just general historical knowledge. Having general historical research skills is valuable to any specialization you may pursue. However, jobs in which you interact with history—whether as a scholar, a curator or archivist, a museum technician, a public history professional or a consultant—tend to emphasize knowledge of a specialized area of history.
Many museum curator jobs, for instance, focus on specific types of exhibits and collections. Having a specialized knowledge of the history of textiles, aerospace exploration and development or African art can put you in a better position to land one of these specialized job roles. If you work in academia, of course, you will have to commit to a certain direction in your research as you apply for university jobs and for funding for your projects.
If you really don't want to narrow your focus too much, you can choose a general history master's degree program that incorporates studies in U.S. history, world history and European history.
When You Need to Know Your History Specialization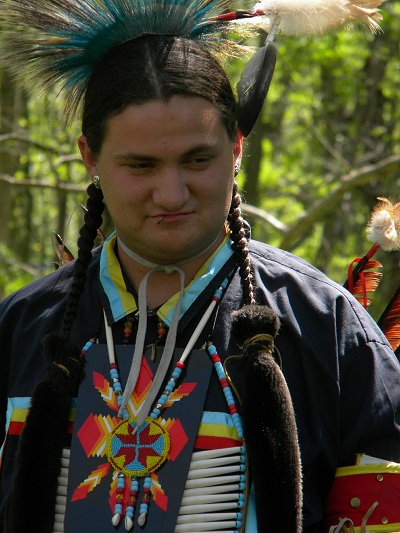 IMAGE SOURCE: Pixabay, public domain
One reason it's important to have an idea of what field of history you wish to specialize in as you prepare for graduate school is to make sure you are selecting the right degree program. History is a broad discipline concerned with numerous time periods, geographical locations and topics, such as science, religion, medicine and more. You will benefit most from your graduate education if you study under instructors who share your historical interests. When you know going into the graduate school application process what topic you plan to focus your studies on, you can make sure that any school to which you apply employs faculty in your intended specialization.
In your application to graduate school, you will need to communicate your interests in the field of history. Your writing sample should, ideally, focus on a topic related to your research and study interests. Your statement of intent should specifically express the areas of history that interest you and how you plan to use the historical knowledge you gain in your career after graduation. Even your letters of recommendation can make a stronger impression when they speak to your knowledge of and interests in the specialized area of history that you intend to focus on during your master's degree studies.
Like students, the professors in a history department have their own specializations. Professors want to work with students whose academic and research interests are a good fit with their own, not students whose interests are far removed from instructors' areas of expertise. They are also looking for students who have a sufficient foundation in a specialized area of history to build upon with graduate work.
A master's thesis in history can be as specific as automobile advertising in the 1930s and the rhetoric found in 10th-century historical texts. Your specialization doesn't need to be this exact when applying for school, but it helps to have some research directions in mind.
Additional Resources
What Is the Purpose of Submitting a Writing Sample for a Master's in History Degree Program?
If a Master's in History Program Asks for a Writing Sample, Should I Submit a Paper in the Specific Area I Want to Study, Or Is It About My Best Writing Sample?
What Is Important in My Statement of Intent for a Master's in History Program?