It's great to have a definite idea of what you want to study and college and what you would like to do in your career, but many people – even adults – aren't really sure "what they want to do when they grow up." It's never a bad idea to explore your options to make sure that you are choosing a major and career that you will enjoy, do well in and find fulfillment in professionally. Whether it's the emphasis on music or the helping nature of a career in music therapy that appeals to you, considering other career options related to music therapist is a wise idea that can help you make an informed career choice.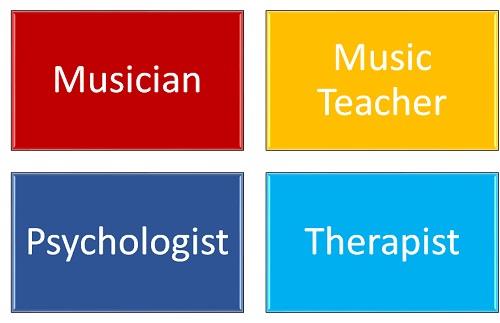 Musician
For many enthusiasts, including a lot of music therapists and professionals in other roles, musician would be their first-choice career. If it is the art of making music and expressing feelings and ideas that you love, making a living with your art sounds highly appealing.
Yet in music, as in other areas of art, the job market can be less than dependable. The United States Bureau of Labor Statistics (BLS) reported that 187,600 Americans are part of the musicians and singers occupational group but notes that most musicians struggle to find permanent, fulltime work. The $28.15 median hourly pay rate for musicians, while not bad if full-time work is available, can mean a professional life full of financial risk as musicians eke out an unreliable living from short-term gigs. For most musicians, making music is a part-time job that they do on top of their full-time work in a field that may or may not be related to music.
The gap between the handful of commercially successful musicians and the rest is wide. The BLS reports wages under $18,680 for the lowest 10 percent of earners, but the highest-earning 10 percent of musicians make more than $137,510 – a wage difference of $118,830.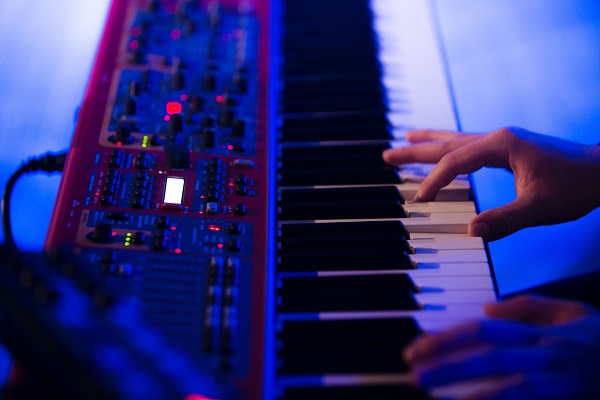 IMAGE SOURCE: Pixabay, public domain
Music Teacher
If it's the process of guiding clients through musical activities and expression that makes music therapy interesting to you, then it might be worth considering a degree in music education. Music teachers work in educational settings, such as public elementary, middle and high schools, teaching students about the subject of music.
Depending on the age group with which you choose to work, the lessons you teach may consist of more general understandings of music or of individual or group lessons in learning to play an instrument. Music teachers conduct rehearsals and recitals for schoolchildren at every grade level and must know how to manage classrooms, teach technical music skills in ways that are effective for young learners and be able to provide constructive and age-appropriate feedback to help students improve.
Music teachers in public school districts usually must meet the same state licensing and certification requirements as teachers of science, math or English. These requirements often include a bachelor's degree, student teaching experience and certification exams.
Counseling and Therapy Roles
For some students considering a music therapy degree, choosing a program in counseling, therapy or psychology is out of the question. Music accounts for their main interest in the music therapy field, and taking music out of the equation loses their interest completely. However, if you have a passion for helping people struggling with challenges in their lives that may include physical or mental health concerns – and you see music as just one of the ways to assist those people – then there may be value to pursuing a more general degree in a helping role.
Your options of study in this field are more diverse than you might think. Many undergraduate students major in psychology, or the study of thought and behavior. A master's degree is often required if you want to become a licensed counselor or therapist, while a doctorate is usually needed for a counseling psychologist role. Depending on what interests you, you can choose programs such as marriage and family therapy, which approach problems from a family-centered perspective, or clinical social work, which view clients and their problems in the context of their social environments.
Not everyone who plays an instrument wants to study applied music or musical foundations as extensively as a music major. If you want to take only a handful of courses in music and incorporate music into a more versatile career, consider a counseling degree.
Additional Resources
What Makes Someone a Good Music Therapist?
What Does a Music Therapist Do?
What Are the Differences Between Art Therapy and Music Therapy Degrees?