Prospective graduate students in history often have questions about one admissions requirement in particular: the writing sample. Many students wonder whether the precise topic of the article, essay or report they submit is more important than the quality of their writing or vice versa. Generally, admissions personnel pay attention to both the content topic and the writing and research skills you use to present the information. This means that you should choose a paper that pertains to your intended area of specialization, but you should also ensure that the draft you submit is the best writing work you can do.
The Argument for a Writing Sample in Your Historical Specialization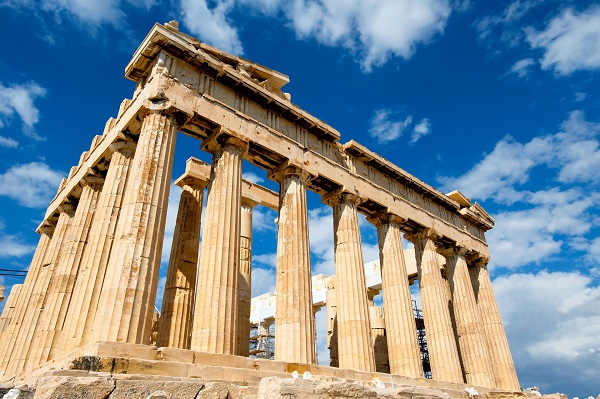 IMAGE SOURCE: Pixabay, public domain
For prospective graduate students in history, the more closely the writing sample you submit as part of your application relates to your area of interest, the better. A high-quality paper written on the historical topic that interests you proves your commitment to that area of study. Basing your writing sample on your desired specialization also gives you an opportunity to display your current level of knowledge of the subject. The content of your writing sample should draw from the best primary and secondary historical sources of information that are relevant to the points you make in your article.
Areas of historical specialization can be broad or narrow. Some historians concentrate on a geographical region, such as the Middle East or the United States. Others emphasize the study of a time period, such as Medieval and Renaissance studies. Students in graduate history programs might focus on specific historical events, such as wars and revolutions, or on the history of a culture, religion or social group.
Whatever aspect or area of history captures your interests so much that you want to devote your graduate studies to it, knowing the basics of that specialization can help you put together a better writing sample. If you want to study and potentially even write a master's thesis on a historical topic, you should be familiar with the most important primary and secondary sources historians use to understand the story of the past.
How you interpret these sources also shows your level of knowledge of the historical context in which they were written. Historical texts can't be interpreted solely from a modern perspective. If you don't understand the larger context of events and social, cultural, religious and economic factors that pertained to the text, it will be difficult to accurately interpret these sources.
It's okay if your writing sample isn't hyper-focused on one area of research, as long as it does pertain to the general area of history you plan to study. The topics of graduate theses in history are diverse and often more granular than your writing sample is expected to be.
The Importance of Showing Off Your Best Writing Skills
The historical content of the paper you submit as a writing sample matters. At the end of the day, though, your writing sample is still a text you submit as being representative of your best writing. It isn't enough to just list off the primary sources that pertain to an era and describe what they say. Your writing sample for a master's in history program application should express some sort of argument or analysis that relates to this historical topic, using these sources as evidence for its claims.
Your ability to develop and support the points you present in your article or essay is one of the most important aspects of your writing skills. Professional historians, whether serving in academic, public history or consulting roles, don't just catalog historical sources. They make meaning from them, helping fellow historians and laypeople to better understand the past and what insights historical happenings hold for modern times.
The admissions team in a master's in history degree program generally isn't interested in whether you have a unique and captivating writing style. Instead, the goal of the writing sample requirement is to ascertain whether you are proficient in conducting research, analyzing information and communicating your findings effectively. For graduate students of history, improving communication skills means learning to present theories, arguments and conclusions in the educated and concise way expected of a professional historian or a historical scholar.
Not every paper you wrote as an undergraduate focuses on your area of research and incorporates plenty of original arguments backed by primary source documents. Prospective graduate students often revise papers or compose new writing samples.
Additional Resources
What Is the Purpose of Submitting a Writing Sample for a Master's in History Degree Program?
What Is Important in My Statement of Intent for a Master's in History Program?
Do I Need to Say What I Specifically Want My Thesis to Be When I Am Applying to Schools for a Master's in History?