Reading and research are some of the most important tasks for graduate students in the field of history, including American history. Learning a foreign language is a common requirement in master's degree programs in history, regardless of which aspect of history you intend to study. Although students of American history are likely to have to meet a foreign language requirement to earn their master's degree, just as students of other historical matters are, they may have more choice in what language they learn.
The Point of Studying a Foreign Language as a History Student
Before you rule out the importance of studying a foreign language for developing expertise in American history, it helps to understand the reasons behind this widespread graduation requirement. The main reason graduate students of history need to know another language is because the historical documents from which historians learn about the past aren't written exclusively in English. Instead, they are written primarily in the languages spoken in the region being studied at the specified time period.
For American history, English is, certainly, one of the more prevalent languages to know. Famous historical documents like the Declaration of Independence and the Constitution were written in English, as were the accounts of many well-known historical figures and lesser-known contemporaries throughout American history. Still, other languages have played important parts in the history of the United States, particularly as it pertains to international relations and interactions. For example, the original language used for the Louisiana Purchase Treaty agreement was French, and many of the primary source documents pertaining to the Spanish occupancy of Texas and to the U.S.-Mexican War were written in Spanish.
Not all master's in history degree programs require students to know a foreign language, and even some history professors are against broadly requiring all graduate history students to learn a language, according to the Organization of American Historians.
Foreign Language Options for Students of American History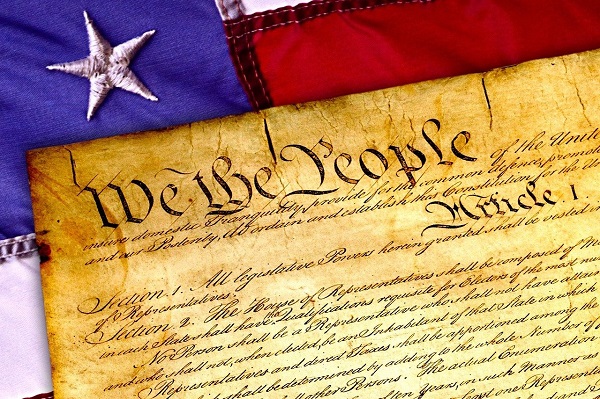 IMAGE SOURCE: Pixabay, public domain
Being able to read primary and secondary historical source documents may be a strong argument for studying a foreign language when your research and scholarship revolves around the history of another country. However, when you choose to focus on American history, you might expect that many of these historical documents will be written in English. As a result, the rationale behind this foreign language requirement may not seem as strong.
Many master's in history programs establish specific foreign language requirements for different areas of historical focus because these languages are the ones most relevant to reading and interpreting historical documents in that specialization. Yet some graduate degree programs that are so selective about which foreign language history students in other areas of concentration know will allow any foreign language to count toward the requirement for American history students.
Even though your intended graduate school may not specify a language to learn for your specialization in American history, it is still to your advantage to choose a language that has to do with your historical interests. American history encompasses hundreds of years of events and nearly 3.8 million square miles of land. Depending on the location and the point in history that you most want to study, one language may be a better fit for you.
If you want to study Chicano history in the United States, developing reading knowledge of the Spanish language is ideal. Learning Chinese, Japanese, Korean or another Asian language will make the most sense if you aim to become an expert in Asian-American history. You might study Haitian Creole or, if coursework in this language isn't readily available to you, French if you want to focus on the history of Louisiana.
Graduate students specializing in American history may benefit from working closely with their advisors to determine what foreign language or languages they should learn. History faculty who are familiar with your area of focus can shed light on what languages they have encountered in their own inquiries and the origins of the types of documents you are most likely to need to interpret as you work on your master's thesis.
If no foreign language is particularly relevant to your historical interests or your personal interests – such as your heritage or potential travel destinations – you might meet a language requirement by learning a language similar to English, like Dutch or German.
Additional Resources
Why Do Many History Master's Programs Have Foreign Language Requirements?
What Can I Do with an American Studies Degree?
Do I Need to Say What I Specifically Want My Thesis to Be When I Am Applying to Schools for a Master's in History?