If you want to get accepted into an orthotics and prosthesis program – one of the highest paying master's degree programs – then having the right kinds of experience can be valuable. Since a master's degree is generally the entry-level education required to work in this field, according to the United States Bureau of Labor Statistics, you don't need prior experience working in the field. You may, however, benefit from gaining certain kinds of experience in other job roles. Aside from the considerable technical skills required of orthotists and prosthetists, there's value in possessing experience providing direct patient care, handling customer and personal service duties and filling roles with a communication, teaching or other social component.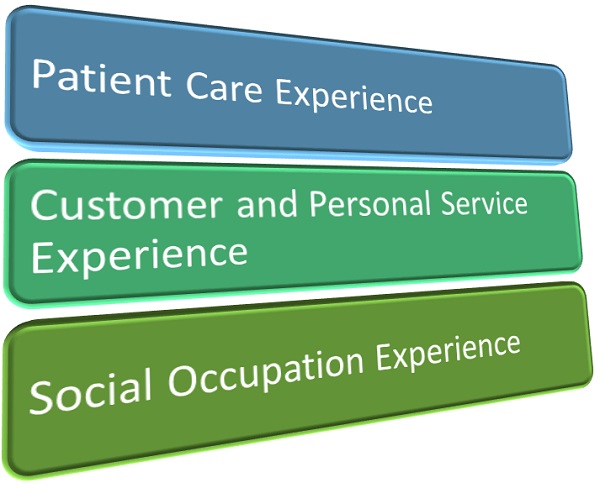 Patient Care Experience
If you think of orthotists and prosthetists as being responsible only for the fabrication and construction of medical devices, then you're missing a big part of the field. What separates orthotists and prosthetists from medical appliance technicians, aside from the advanced education needed to work in the field, is the clinical aspect of the work.
These healthcare roles are clinician functions that include so much more than working behind the scenes to craft functional orthopedic braces and prosthetic limbs. Working directly with patients will be a big part of your future career as an orthotist or prosthetist – interviewing them, evaluating their needs to determine what the medical device's design must entail and instructing them on the proper use and care of the device – so having prior patient experience is always beneficial.
How do you get patient experience before you've started working in an orthotics and prosthesis program? It's certainly possible to start in a healthcare role that requires a degree and professional credentialing and then shift gears when you get to graduate school. For example, you could earn a Bachelor of Science in Nursing (BSN) degree and become licensed as a Registered Nurse (RN), and later decide to pursue a master's degree in orthotics and prosthesis. In fact, there's plenty of overlap between the personality traits needed to be a nurse and those required for success as an orthotist or prosthetist, including having a nurturing and caring personality.
However, you can also get patient care experience in jobs that don't require a professional license or even, necessarily, a healthcare degree. Some students of orthotics and prosthetics master's degree programs choose to begin their healthcare careers in roles like physical or occupational therapy aide or assistant. Others might gain their first experiences providing patient care in a role such as nursing assistant, orderly, medical assistant, psychiatric aide or assistant or even optician, a healthcare career that focuses on fitting patients for glasses and adjusting glasses frames.
If you want to go into orthotics and prosthesis but don't have experience providing patient care, shadowing someone who does this work is the next best thing. Shadowing means observing an orthotist or prosthetist – or some other healthcare professional – at work.
Customer and Personal Service Experience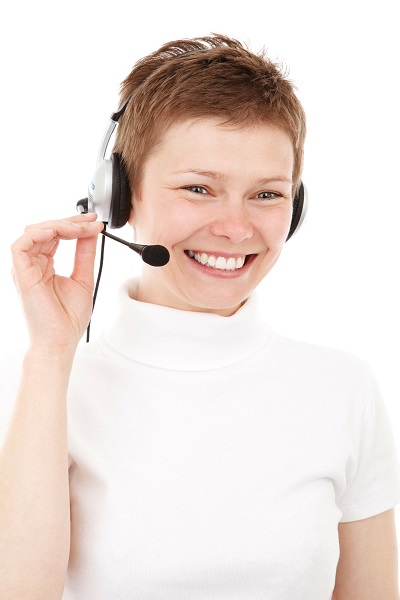 IMAGE SOURCE: Pixabay, public domain
Maybe none of your pre-graduate school jobs have given you the opportunity to provide direct patient service, but that doesn't mean you haven't learned valuable skills from these non-healthcare roles. Ultimately, patients are a type of customer, and any customer service skills you have gained in your work experience can be transferred into your future career as an orthotist or prosthetist.
For example, if you learned how to evaluate a customer's needs and address problems or complaints or how to assess customer satisfaction, it doesn't matter if you first gained those skills while working in a retail store, waiting tables in a restaurant or handling customer communications in a call center. The skills themselves are still very relevant to the job of an orthotist or prosthetist, even if your past job history is not.
If a prior job required you to meet certain quality standards for the customer service you provided, this accountability can demonstrate your proficiency in providing customer service and suggest that you could easily navigate the challenges of providing patient care.
Experience in Social Occupations and Job Duties
Experience as a salesperson, a teacher, or any other profession that requires a lot of social interaction may be more beneficial to your application than you would think. The social requirements of working in the field of orthotics and prosthesis are important. In fact, O*NET considers social interest to be the single most relevant interest to this occupational field.
Why do your experiences handling social interactions matter so much? If you struggle with communicating with patients, you could misinterpret what they really need from their medical devices, so that they end up not benefiting from these devices as much as they should. Since patients won't naturally know how to use and take care of an orthopedic brace or a prosthetic limb, it's your responsibility to teach them – which means your teaching skills are surprisingly important.
The farther removed your prior jobs are from the healthcare industry, the more you will need to highlight the types of skills you gained while working in them and to market your unique work history as an asset.
Additional Resources
What Technical Experience or Knowledge Should I Have Before Starting My Master's Program in Orthotics and Prosthesis?
What Should I Do Between My First and Second Years of an Orthotics and Prosthesis Program to Help Me Be Ready to Graduate?
What Personality Traits Are Important to Have in Orthotics and Prosthesis?