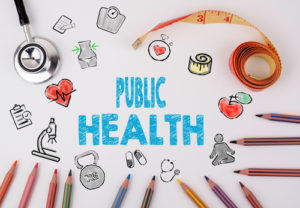 So, you have your master of public health degree. Now what?
There is a tantalizing array of jobs you can pursue with an MPH. The question is, which direction do you wish to go with your career?
Some of the most in-demand jobs for graduates with a public health degree include working as a public health officer, biostatistician, or health educator. Any of these jobs would be a prime choice for someone with an MPH.
Likewise, there are other common jobs in the public health sector that might require an MPH, like a hospital administrator, a healthcare consultant, an epidemiologist, or a public health advisor.
There are less common careers you can pursue, too – clinical trials analyst, water quality investigator, and director of industrial hygiene among them.
Let's have a look at some other careers that might be available to you now that you have an MPH.
Entry-Level Public Health Careers
While it's certainly possible to find your dream job right out of college, the odds are that you'll need to begin your career in an entry-level position and work your way toward your ideal work situation.
This isn't to say that entry-level jobs are bad – quite the opposite!
An entry-level position like those listed below allows you to put your learning into practice and to learn valuable on-the-job skills.
Human Services Manager
One of the most popular and in-demand entry-level public health careers is human services manager.
Human services managers typically provide support to individuals and families that are experiencing some kind of crisis, such as a loss of employment, severe illness, mental health issues, and so forth.
In that regard, human services managers help people find the resources they need, develop a treatment plan, and facilitate applications to assistance programs that help their clients overcome their crisis situation.
There is also a large case management component to this career, so MPH graduates that are particularly well organized might find that they are well-suited to this job. Naturally, having excellent interpersonal communication skills, the capacity for empathy and a strong desire to help those in need are desired traits for workers in this career.
Substance Abuse Counselor
Another entry-level public health career you might consider after graduation is as a substance abuse counselor.
This job is designed to provide support to clients that have a substance abuse addiction. Typically, this involves any manner of duties, from leading group therapy sessions to practical issues such as providing transportation to clients for various appointments.
Additionally, substance abuse counselors are often responsible for working one-on-one with clients to develop treatment plans. As part of these duties, workers in this field are required to monitor clients for their progress in treatment.
For example, if a client is taking part in group therapy and a homework assignment is given, a substance abuse counselor would be tasked with reviewing homework assignments for completion.
This is a job that requires excellent people skills and the ability to understand the struggles of addiction. A calm demeanor and a cool hand are necessary as well because substance abuse treatment can be a challenge for people who are striving to get clean. Relapse is often part of the process, so substance abuse counselors must be able to effectively handle failure, can encourage people in crisis, and have the capacity for helping addicts achieve their goals for sobriety.
Health Information Technician
If you're a particularly organized and numbers-oriented MPH graduate, you might consider a career as a health information technician.
Workers in this field are responsible for organizing and managing the enormous wealth of health information data. Not only that, but they must examine the data to determine that it's accurate, secure, and accessible to medical professionals and other stakeholders.
Unlike the previous two entry-level career examples, this one doesn't involve nearly as much (if any) direct client contact. Instead, this career is focused on completing patient records in a timely and detail-oriented manner. Likewise, health information technicians are responsible for securely storing patient data and ensuring confidentiality for patients.
Essential skills for this position include an eye for detail, the ability to critically evaluate data, excellent problem-solving skills, and technical skills (i.e., the ability to use sophisticated computer programs).
Advanced Careers for MPH Graduates
If you have the right combination of education and training, you might be able to find a more advanced career as an MPH graduate.
Because many MPH graduate programs offer specialty studies, depending on your background, you could find yourself in prime position for a niche job in the public health sector.
Below are a few advanced careers to consider upon graduation with your MPH.
Health and Safety Engineer
As a health and safety engineer, you can work in a wide range of job settings. This includes conducting scientific experiments in a lab to helping design safer toys for children to reworking the manufacturing floor of an automaker to improve efficiency and minimize injuries.
Additionally, health and safety engineers are asked to evaluate work environments to identify possible hazards that could result in injury or even the death of a worker. Speaking of workers, these engineers commonly investigate work-related accidents, review companies' safety programs, and make sure that businesses are compliant with regulations that protect worker health and safety.
This is not a job for the faint of heart and it necessitates that you have excellent problem-solving skills, analytical skills, and observational skills. Furthermore, research skills (i.e., the ability to design and carry out research-based programs) are highly sought-after.
To enter a career of this nature, it's important to have the right education. Coursework in public health, engineering, industrial hygiene, occupational safety, and environmental health and safety is crucial to being prepared for this type of work.
Additionally, advanced careers in this sector are reserved for applicants with demonstrable work experience, such as completing an internship during graduate studies.
Toxicologist
Another advanced career option for an MPH graduate is to work as a toxicologist.
Like health and safety engineers, toxicologists strive to ensure the safety of workers and products by designing and implementing interventions that minimize the risk of ill health.
For example, a toxicologist might be tasked with evaluating the safety of a product before it comes to market. Additionally, they might be asked to assist in developing new health policies or regulations for certain industries.
Toxicologists are often asked to perform studies on various toxins and toxicity risks, evaluate risk of exposure, develop strategies to reduce risk, and aid in the development of policies that help minimize the chances of injury, illness, and disease in the workplace.
Whatever the work situation, toxicologists play an important role in helping to ensure the health and safety of the public at large. This requires that workers have a strong understanding of many related fields of public health, including biostatistics, environmental health, and epidemiology.
This is just one of many possibilities for you as you conclude your MPH graduate program, and there are many others beyond those listed above. Fortunately, MPH programs are designed with many different career paths in mind!
When considering your future, evaluate your particular skill set, your education, and your interests to determine the best path forward for you. With so many different options – and with a high need for trained public health workers – the sky truly is the limit.
DQ Staff
December 2019
More Articles of Interest: