Students often praise online education for its flexibility. Online degrees that students work toward on their own schedules fit perfectly into the lives of busy students. These distance learning options especially appeal to non-traditional students balancing full-time jobs or other personal responsibilities.
However, flexibility isn't the only benefit of online learning. An online degree may also be the fastest degree to get.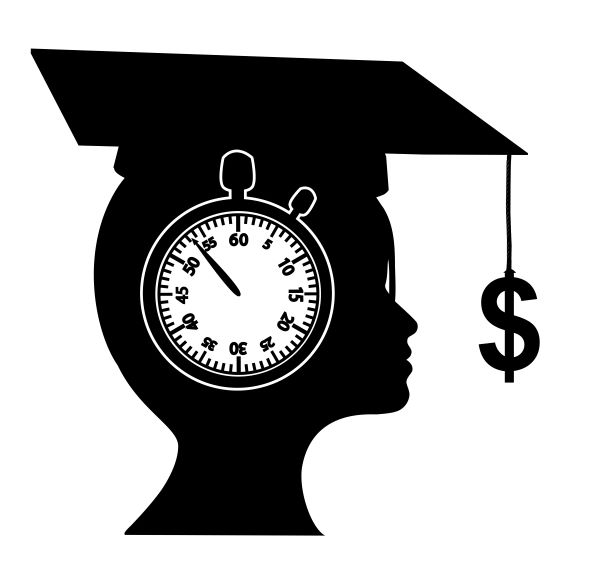 Featured Programs
If you're thinking, "I need a degree fast," you're in luck. Our list of the quickest online degrees includes degree programs at every level – including certificate programs and associate degree to master's degree and even doctorate programs – that allow students to fast-track their college education.
Some of these programs may be completed in just half the time it would usually take to finish your degree. The fastest online degree programs on our list include 18-month programs degrees and even, at some schools, 12-month degree programs.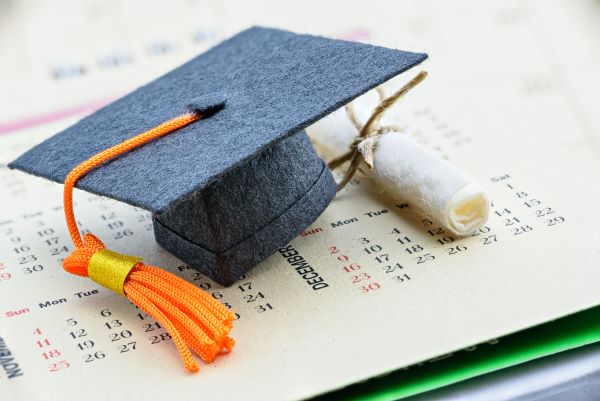 Important Things to Know About Fast Online Degree Programs
There are a few important things students who want to get their degree fast should know about quick online degrees. 
Major Options for Online College Are Extensive
If you're thinking about enrolling in an online school, you can't just look for "the fastest degree." You need to choose a major.
Today, many schools offer online courses in just about every subject. Examples of the areas of study you might explore through online classes include:
Accounting
Business administration
Computer science
Corporate finance
Creative writing
Data analysis
Engineering
Environmental science
Fire science
Forensic psychology
Homeland security
Human resource management
Human anatomy
Human services
Laboratory science courses (biology, physics, chemistry, etc.)
Liberal arts
Mathematics (algebra, calculus, etc.)
Nursing
Organizational leadership
Political science
Public speaking
Social work
Software engineering
Supply chain management
Online learning is more of a good fit for some programs of study than others. If you need to develop extensive clinical, hands-on or technical skills in an offline environment, it may not be possible to complete a degree exclusively through online study. Instead, you might learn through online classes combined with simulation and/or in-person laboratory, clinical and fieldwork experiences.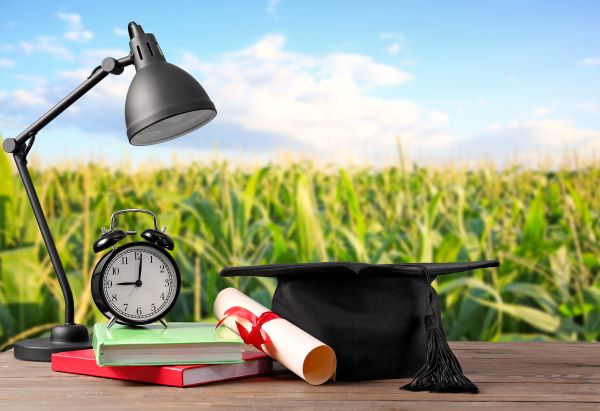 Computer science degrees, naturally, lend themselves well to online instruction. It isn't hard to find a course – or an entire degree program – in computer information technology, web development, programming or other areas of computer science that can be fully completed through online coursework. You may notice that our list of the fastest online degree programs includes schools that offer computer technology degree options.
On the other hand, nursing degrees, like an RN-to-BSN program, require considerable clinical training that can't be completed completely online.
Still, if you're committed to earning your degree online, you have options even in the medical field. For example, prospective students who care more about preparing for a whole in the healthcare industry than about becoming physicians or registered nurses specifically might instead opt for a major in health science or health care management. These fields would allow them to work in areas that don't require as much clinical training, such as health promotion, public health and healthcare administration.
Fast bachelor degrees are some of the most widely offered accelerated online degree programs out there. You can also find fast online degrees at the associate's level, the master's level and the doctoral level, as well as accelerated certificate and certification programs.
Online Learning Isn't Always Easy
The flexibility and the unique ability to progress at your own pace that distance learners enjoy may mitigate some of the challenges traditional students pursuing on-campus degrees face. However, if you go into your higher education journey expecting to breeze through "easy" online degree programs, you may be disappointed.
An online degree from a fully accredited school is the same degree that on-campus students earn. That means it requires the same amount of college credits. Often, online students complete the same courses as other students.
Even if there are some changes to the degree requirements for students pursuing their degrees in an online format, students pursuing their degrees online still have to complete as many general education courses and intermediate through advanced major coursework as students studying on campus.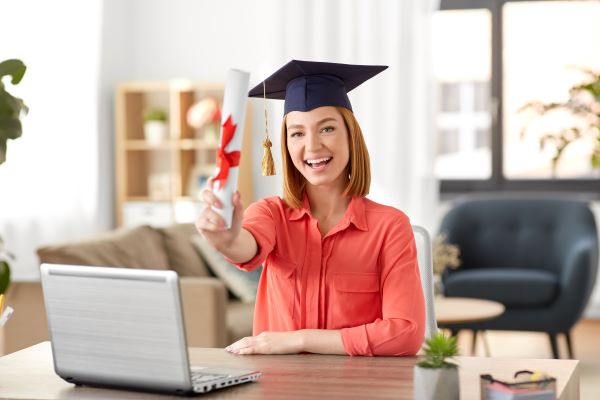 In some ways, online degrees can be more difficult than traditional campus-based programs. You have to be disciplined and self-motivated to make sure you get your work done without the structure of regular meetings in a physical classroom and face-to-face interactions with professors.
In particular, if your goal is to earn your degree faster, you will have to cover more of the curriculum in a shorter time or continue your studies over numerous terms with few breaks.
Accreditation Matters
One of the most important factors in choosing an online degree program is making sure you enroll in an accredited university or college. Accreditation means that the institution has been determined to meet a set of standards of academic quality established by an outside organization.
Ideally, you should focus your online college search on schools that have acquired regional accreditation. The regional accrediting bodies recognized by the Council for Higher Education Accreditation (CHEA) are:
Accrediting Commission for Community and Junior Colleges (ACCJC) Western Association of Schools and Colleges
Higher Learning Commission (HLC)
Middle States Commission on Higher Education (MSCHE)
New England Commission of Higher Education (NECHE)
Northwest Commission on Colleges and Universities (NWCCU)
Southern Association of Colleges and Schools Commission on Colleges (SACSCOC)
WASC Senior College and University Commission (WSCUC)
In addition to institutional accreditation, you may also need to look at programmatic accreditation. In certain fields of study, attending a program that hasn't achieved accreditation from a programmatic accrediting body can have serious consequences. You may be unable to get the license required for the career you want.
The need for programmatic accreditation is most significant in careers that are licensed or otherwise highly regulated, such as careers in the healthcare field.
Who Can Benefit From Choosing Fast Online Degree Programs?
There are more accelerated online options than ever before. This means programs exist that can cater to or accommodate a more diverse student body. The fastest online degrees are a good choice for any student looking to get a degree quickly, including:
First-time students
Working professionals seeking career advancement in their lifelong career
People who are re-tooling for a new career path (career changers)
Former students who want to finish a degree they started years before
This isn't an exhaustive list. Self-paced online degrees are a great option for anyone who needs flexibility or wants to benefit from the instruction of exceptional faculty members at a school that is too far away to reasonably commute to for in-person classes.
Each of the fast degree programs on our list is a great choice for someone who is eager to quickly gain the knowledge they need to qualify for popular jobs or increase their worth in the job market.
The Quickest Online Degree Programs
So many programs now offer the opportunity to earn fast online degrees on your own schedule.
How do we begin identifying the quickest degree to get online and the fastest degree programs online? 
Methodology
Time Until Degree: the estimated time until a bachelors-level degree may be completed if students take advantage of all accelerating program components.
Accreditation: All of the schools on our list of the … are regionally accredited by one of the seven regional accrediting organizations recognized by the CHEA.
The Fastest Online College Programs by Category
All of the programs below are fast. However, they provide the opportunity to obtain a degree quickly in different ways. Examples range from super-accelerated courses (the fastest) to programs that allow you to transfer tons of credit or shorten your degree based on work experience.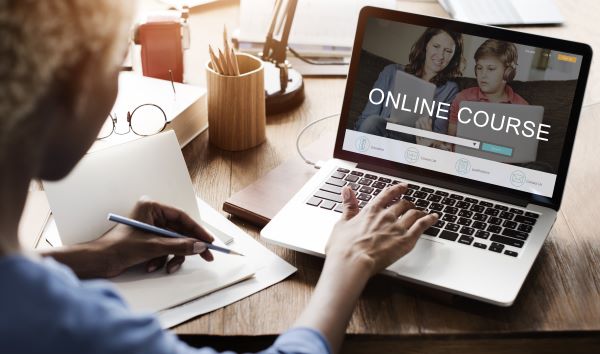 The online programs on our list of the quickest degrees to earn online fit into one (or more) of the following categories:
Accelerated courses (generally, the fastest degree to get online)
Fast degree programs online

with shorter requirements overall 

Personalized learning fast online degree programs
The fastest online degree completion programs
Accelerated Courses
The fastest degree online programs offer a large variety of class start dates throughout the year. They may condense a full semester's worth of study into a shorter duration. The course lengths available vary across schools, but examples include 5-, 6-, 10- or 12-week course lengths.
Short Total Program Length
Some programs offer a short expected time frame for degree completion thanks to generous transfer policies or alternative program structures.
Personalized Learning
Certain college programs may be completed at an extremely fast pace by leveraging credit for prior knowledge or experience. Students may be able to test out of classes, get credit for portfolios or use other personalized learning experiences to work toward their degrees.
Degree Completion or Bachelor/Masters Completion Programs
Some of the fastest online schools and programs offer an array of degree completion options. Schools also offer combined bachelor's and master's degrees in an accelerated and bundled format.
Check out the 30 fastest online degree programs below.
1. Liberty University Online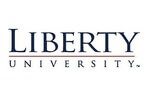 Liberty University offers a wide range of fully online bachelor's level degree programs.
Students can accelerate their progress toward a degree through paths to obtain credit by examination, for military training, for professional training and life experience, through MOOCs, and through the submission of a portfolio.
Students at Liberty University can pursue 60 online bachelor's degree programs and, depending on the program, may choose from numerous minors and concentrations.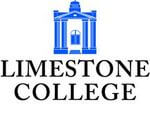 2. American Intercontinental University

American Intercontinental University offers an accelerated online program that tests students' prior knowledge for credit. Credit for prior knowledge can be applied to both general education and core courses.
Students who are able to apply the full amount of prior learning credit through transfer credits, standardized tests, challenge exams and professional experience portfolios can reduce the credit hours (and time) needed to earn a degree by 75%. It's possible for these students to complete their degree in just 9 months.
3. Regis University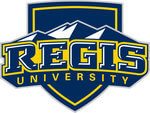 Regis University's Center for Professional Studies offers courses in accelerated 5- or 8-week terms. Classes start six times per year.
If you're close enough to attend some courses on campus, Regis offers a number of accelerated delivery methods, including campus-based, online, or directed study.
Regis University currently offers accelerated online bachelor's degree programs in the following areas:
Business administration
Accounting
Computer science
Communication
Elementary education
Depending on which degree you choose, you may be able to transfer between 66 and 90 credits earned through prior college studies, slashing the requirements for graduation to as much as one-half or even one-quarter.
4. Albertus Magnus College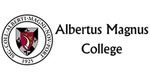 Albertus Magnus College offers a number of accelerated undergraduate courses of study for adult learners.
Students at this school take courses in six- and eight-week terms. To make the maximum progress toward your degree, take as many as three classes at a time.
Adult learners can choose from 16 accelerated online bachelor's degree programs in fields that range from accounting to humanities and even project management. The school also offers accelerated online certificate programs, associate degree programs and master's degree programs.
5. University of North Carolina Wilmington
At the University of North Carolina Wilmington, accelerated online degrees include business, nursing and healthcare degrees, as well as the Master of Arts in Integrated Marketing Communication degree.
All but two of the 18 accelerated online degree options are master's-level degrees. The Registered Nurse to Bachelor of Science in Nursing program is a bachelor's degree completion program that requires the RN credential and a minimum of 24 credits to transfer from prior college study.
Similarly, the Bachelor of Science in Respiratory Therapy Degree Advancement Program is for registered respiratory therapists with an associate's degree ant at least 24 credits to transfer.
For all of the accelerated online degrees at North Carolina University, students taking the maximum number of courses may complete the degree in as little as 12 months.
6. Lamar University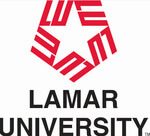 Eight-week semesters and multiple start dates year-round allow students at Lamar University to move through their curriculum faster.
The school offers online degrees in fields like business, health science, nursing, education and criminal justice.
Aside from accelerating their progress by loading up on courses during each condensed semester, students may be able to apply Prior Experiential Learning Credit to their degree.
7. Immaculata University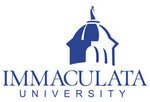 At Immaculata University, adult professional programs include more than a dozen online options at the associate's and bachelor's levels.
A generous transfer policy allows Immaculata University students to transfer as many as 72 credits obtained through prior college study.
It isn't only formal higher education that can count toward your degree. Students can also get credit for prior learning, which includes training in the workplace, that can take the place of some college credits.
Between these ways of accruing credits and the condensed terms that allow students to finish more course per term, students may be able to finish a bachelor's degree within two years.
8. Colorado State University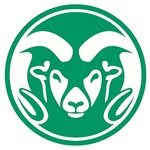 Colorado State University's Global Campus offers a wide variety of bachelor's- and master's-level degree programs online.
The accelerated bachelor's degree programs at the Global Campus of Colorado State University are intended to be completed in as little as three years, saving students a full year of study – and tuition – over a traditional four-year bachelor's program.
To graduate on this faster-than-normal timetable, Colorado State University students must take 15 to 16 credits of study during each fall and spring semester. Over two or ideally three summer sessions, they complete 6 to 9 credits of coursework, as well.
Year-round study is what allows students to graduate early even if they have no prior college coursework.
Current accelerated options for online students at Colorado State University include the following subjects:
Business administration
Communication studies
Economics
History
Human development and family studies
Interdisciplinary liberal arts
International studies
Journalism and media communication
Languages, literatures and cultures
Mathematics
Natural resource tourism
Political science
Psychology
9. Marquette University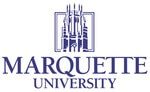 Online learning options at Marquette University have grown considerably over the past few years. The school has added new online options at both the graduate and undergraduate levels.
The bachelor's degree in business communication became Marquette University's first fully online undergraduate degree program in 2019.
Degrees listed as accelerated by Marquette University are the school's combined bachelor's/master's dual-degree programs. The school offers nearly 30 programs that award multiple degrees. In most cases, these accelerated programs are five-year programs that culminate in both undergraduate and graduate degrees.
Not all of the accelerated options offered by Marquette University are available in fully online formats.
10. University of Indianapolis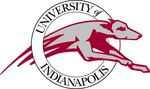 The University of Indianapolis offers Accelerated Adult Learning Programs online, as well as through campus-based and hybrid formats.
Online courses at this school may be synchronous or asynchronous, so prospective students should pay close attention to the sort of online course for which they're signing up.
The accelerated degree programs for adult learners at the University of Indianapolis include bachelor's degrees in the following areas:
Business administration
Early childhood education
Liberal studies
Organizational leadership
Public health education and promotion
Most of these programs are hybrid programs rather than full-online courses of study. However, the University of Indianapolis does offer the following eight 100% online degrees in the fields of education and health sciences:
Master of Arts in Curriculum & Instruction (STEM concentration available)
Master of Arts in Special Education Leadership and Practice
STEM certificate
Technology certificate
Doctor of Nursing Practice
Master of Science in Aging Studies
Master of Science in Healthcare Administration
Master of Public Health
11. Thomas Jefferson University
Thomas Jefferson University, which since 2017 encompasses what was formerly Philadelphia University, offers seven accelerated bachelor's degree programs:
Behavioral & Health Services
Business Management
Health Sciences
Health Services Management
Health Studies
Human Resource Management
Information Technology
Students complete their coursework through a series of eight-week terms.
Thomas Jefferson University also offers a Bachelor of Science Degree Completion program in 10 areas:
Building & Construction Studies
Business Management
Human Resource Management
Information Technology
Leadership in Emergency Services
Organizational Leadership
Health Studies
Behavioral & Health Services
Health Sciences
Health Services Management
Undergraduate students can transfer up to 87 credits toward their bachelor's degree, making Thomas Jefferson University a very transfer-friendly school.
12. Park University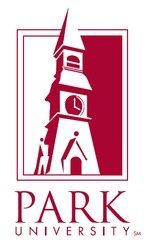 The accelerated eight-week courses at Park University facilitate faster program completion.
The school offers online degrees in more than 70 fields of study. The variety of programs available to online students at Park University includes undergraduate minors, certificates, associate's degrees, bachelor's degrees and master's degrees.
13. Notre Dame College

Notre Dame College offers a variety of online program offerings at the certificate, associate's, bachelor's and master's levels.
Business, education, criminal justice, psychology, social work and nursing are some of the areas in which online learners can pursue degrees or certificates at Notre Dame College.
A generous transfer policy means that students can generally transfer up to three-quarters of the credits required for a bachelor's degree, as long as those credits were completed within the past 10 years. It's possible for students to transfer the maximum number of prior college credits to graduate within 1 year.
14. Northeastern University

Northeastern University offers numerous online programs at the certificate and bachelor's levels. However, the most accelerated options at the institution are the school's 10 fully online bachelor's completion programs:
 Advanced Manufacturing systems
Analytics
Digital Communication and Media
Finance and Accounting Management
Healthcare Administration
Information Technology
Interdisciplinary Studies
Management
Project Management
Psychology
Through an extensive Prior Learning Assessment program, Northeastern University helps students get maximum credit toward their degree for professional certifications and experience. The school's transfer policy permits up to 50% of the credits required for a bachelor's degree (60 credits total) to be transferred from prior study at other institutions.
Students completing a bachelor's degree at Northeastern University may be able to earn their degree in as little as 18 months. To do so, they would need to transfer the maximum amount of credits and complete an intensive workload year-round. The PlosOne accelerated master's degree programs may also be of interest.
15. Concordia University – Chicago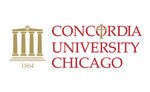 Concordia University of Chicago offers five bachelor's-level degree completion programs:
Health Care Management (BA)
Human Resource Management (BS)
Kinesiology (BS)
Organizational Management (BA)
Sports Management (BA)
Transferring as many as 67 credits allows ambitious students to finish their bachelor's degree in as little as 16 months.
16. Southern New Hampshire University
At Southern New Hampshire University in Manchester, NH, the eight-week accelerated terms that begin six times per year are a large part of what makes it possible to earn accelerated online degrees.
For example, if you decided to pursue a bachelor's in accounting degree from SNHU online and doubled up on the number of college classes you took each term, you would be able to graduate almost a year early. The accelerated bachelor's degrees, of which SNHU offers six in subjects like communication, finance, marketing, nursing and sport management, are among the most popular degrees.
Additionally, SNHU is a great place for online students who are interested in master's degree programs. The school's policies allow undergraduate students to take some graduate-level coursework that applies to their bachelor degree. Then, if they choose to enroll in graduate school at SNHU, the individual student can also apply those graduate-level college credits to the school's master's programs.
17. Elmhurst College
Elmhurst College offers both in-person night classes as well as accelerated online courses for adult learners.
Students may complete accelerated bachelors-level degrees in as little as one year. TheOnline Accelerated BSN (ABSN) can be completed in just 16 months. So can the Elmhurst Management Program, a business administration degree completion program.
18. Arkansas Tech University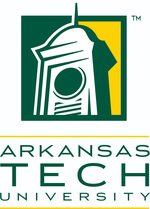 Arkansas Tech University offers several online bachelor's degree programs. Students with 90 or more credits of prior college study qualify for the Accelerated Professional Studies degree program.
Under this program, students need just 30 credits of study at Arkansas Tech University to complete their Bachelor of Professional Studies Interdisciplinary Studies degree.
Students interested in graduate study should also consider Arkansas Tech University. The school offers 20 Accelerated Bachelor's to Master's Degree programs in areas like the following:
History
Journalism
English
Teaching/education
Creative writing
Foreign languages (world languages and Spanish)
Health and exercise science
Kinesiology
Strength and conditioning studies
Accounting
Business administration
Finance
Business data analytics
Business management
Emergency management/homeland security
Electrical engineering
Mechanical engineering
Computer engineering
19. Limestone University
Limestone University offers accelerated evening and online bachelors-level offerings. Students complete each course in eight-week increments.
The maximum number of courses a student can take at once is two. By doing so, full-time students can take up to 36 credit hours per year. That's roughly one-and-a-half times the pace of traditional college programs.
Other factors that help to expedite the time to degree for online students at Limestone University include:
Generous transfer policies

Acceptance of AP credit
Acceptance of credit through CLEP (the College Level Examination Program)
20. Western Governors University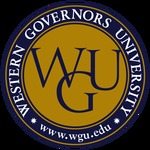 Two core features of the online degree programs at Western Governors University help students massively accelerate their progress toward a degree.
A competency-based education means that students with previous experience may test out of subjects. The more assessments you can pass, the closer you are to obtaining your degree.
Western Governors University charges a flat rate subscription fee regardless of the number of credit hours completed. This pricing structure allows highly motivated students to save money. They can take as many credit hours during a single term as desired, with no financial penalties for progressing toward their degree at breakneck speed.
21. Fisher College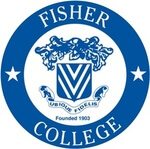 Fisher College offers a number of bachelors-level degree programs fully online and on an accelerated schedule. New accelerated course start dates begin six times yearly. Each course lasts eight weeks.
Fisher College currently offers more than a dozen distinct bachelors-level degrees online. The school embraces alternative degree pathways, such as prior learning assessment (PLA) programs.
22. Eastern Kentucky University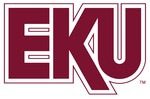 Eastern Kentucky University offers a variety of accelerated offerings at associates through doctoral levels of study.
Courses of study are tailored to working adults. With six term start dates spread throughout the year, ambitious students can take numerous courses in a single academic year.
The school currently offers 28 bachelor's-level online programs of study.
23. Indiana Wesleyan University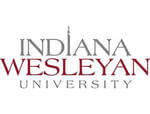 Indiana Wesleyan University is an Evangelical Christian school that offers a number of 100% online bachelor's degree options. These degrees are tailored to working adults.
Many online programs have five start dates yearly. These frequent start dates allow adult learners to take courses in an accelerated fashion or as they fit into their busy lives.
Students with some college coursework under their belts can use the generous transfer policy to continue their progress toward a degree.
Indiana Wesleyan University now offers more than 160 online degrees, including dozens of online bachelor's degree programs.
24. University of Wisconsin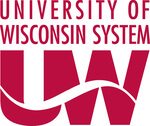 The University of Wisconsin system offers a flexible competency-based program that allows students to complete a variety of bachelors-level degrees in a fraction of the time of a traditional degree.
Experience from prior courses, real-world professional work and military experience are all accepted if you can prove your competency. Current Flex program degrees available through the University of Wisconsin include:
Associate of Arts and Sciences
Bachelor's in Nursing (RN-to-BSN)
Bachelor's in Biomedical Sciences – Diagnostic Imaging
Bachelor's in Biomedical Sciences – Health Sciences
Bachelor's in Information Science and Technology
Bachelor's in Business Administration
The school also offers flex certificate programs in project management, health care informatics and substance use disorders counseling. Additionally, the University of Wisconsin – Madison offers 40 accelerated programs outside of the Flex programs, although some of these programs are campus-based.
25. Florida State College at Jacksonville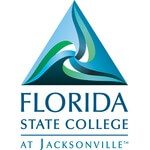 Florida State College at Jacksonville offers an accelerated schedule. Accelerated, fast-paced courses make it possible for students to work through individual courses faster than traditional sixteen-week semesters.
Students can accrue a large amount of credit for past experience. Prior learning, portfolio assessment, credit by examination and military service are all among the non-traditional ways students can earn credit toward their online degree.
Some of the areas in which Florida State College at Jacksonville offers accelerated learning options include:
Communication
Design
Business
Finance
Construction trades
Manufacturing
Culinary arts
Hospitality
Education
Human services
Health care
Public service
Science
Technology
Engineering
Mathematics
Transportation
Logistics
26. Charter Oak State College

Charter Oak State College offers an accelerated environment for students to pursue bachelor's degrees in a variety of fields that are in high demand.
The school kicks off a new semester five times per year. Course durations range from 5-week super-accelerated courses to traditional 15-week courses.
Procedures through which students may accelerate their degree include a generous transfer policy, CLEP tests, military training, corporate and agency training, the Connecticut Credit Assessment program, and portfolio assessment.
Charter Oak State College offers accelerated online programs in areas like business, health care, public safety and information systems.
27. Saint Louis University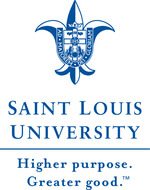 Saint Louis University's School for Professional Studies offers a wide range of bachelor's, master's and bridge programs for busy adults.
Saint Louis University currently offers more than 50 fully online programs of study. These programs include undergraduate minors, certificate programs, bachelor's degree programs, master's degree programs and even a few doctorates.
The online degree programs available at Saint Louis University include courses of study in the following areas:
Analytics
Aviation
Biosecurity and disaster preparedness
Blockchain, cryptocurrency and financial technology
Brewing science and operations
Cannabis science and operations
Computer information systems
Cybersecurity
Emergency management/homeland security
Evidence-based decision-making
General studies
Health administration
Information systems
Leadership and Organizational Behavior
Medical cannabis science and therapeutic management
Nursing
Nutrition
Organizational development
Professional studies
Project Management
Security and Strategic Intelligence
Technology and leadership
Not all of these online degree programs are accelerated, but some are. Many of the accelerated online degrees at Saint Louis University are bachelor's-to-master's programs. Accelerated bachelor's-to-master's online program options include analytics, cybersecurity, information systems, leadership and organizational development and project management. Through these bridge programs, students take master's level classes while they are still undergraduates. 
28. Mercy College
Mercy College, with its main campus in Dobbs Ferry, New York, awards online degrees through more than 50 programs.
In particular, the school is known for its accelerated online nursing programs. These second-degree programs are for students who already have a bachelor's degree but want to become qualified as a registered nurse. Through the accelerated program, students can prepare to become nurses in just 18 months.
The school also offers an accelerated online degree in organizational management. It's possible for students to complete this business-related degree in as little as 12 months.
29. Grand Canyon University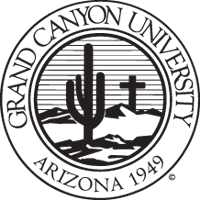 Grand Canyon University offers hundreds of online bachelor's degree programs. The school's four-credit, one-course-at-a-time process allows students to efficiently make their way through the courses required to graduate.
Two accelerated online degree programs also provide opportunities for driven students: a 3+1 and a 4+1 year program. The 3+1 program allows students to finish both a bachelor's and a master's degree through four years of intensive year-round study. Students in the 4+1 program obtain a bachelor's degree and a master's degree in five years, because they take summer off.
30. California Baptist University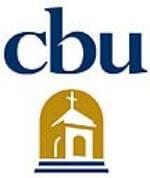 At California Baptist University, students can pursue degree completion and accelerated online programs through the Online and Professional Studies departments.
The coursework in California Baptist University Online's fastest degree completion programs is designed specifically to meet the needs of working adults. The degree programs are a great option for students who need flexible schedules. Transfer students are welcome here, with a generous transfer policy under which students can bring with them up to 100 semester units of prior college study.
Students at California Baptist Univesity can choose from more than 40 total bachelor's degree and master's degree programs that can be completed online.
Each semester consists of two different, eight-week sessions. During each session, students can choose their courses and finish a class in a short amount of time.
By taking full advantage of the program's flexibility to take 12 or more units per semester, online learners can work their way through their degree requirements quickly. This makes California Baptist University one of the fastest degree completion programs out there. Many students finish their degrees within a period of 12 months to 16 months.
Our Fast Degree Series
– Fastest Overall Programs
– Fastest Online Associates Degrees
– Fastest Online Bachelor's Degrees
– Fastest Online Master's Degrees
– Fastest Online Doctorate Degrees
For Further Reading: