A master's degree in engineering may be one of the highest-paying master's degrees, but the program's narrow focus on engineering may seem limiting. Many of the skills you develop while pursuing this graduate degree can also help you succeed in management positions outside of the engineering industry.
DegreeQuery.com is an advertising-supported site. Featured or trusted partner programs and all school search, finder, or match results are for schools that compensate us. This compensation does not influence our school rankings, resource guides, or other editorially-independent information published on this site.
The Versatile Skills You'll Develop in an Engineering Management Program
In many ways, engineering management roles are distinct from engineering roles. It's telling that, while the United States Bureau of Labor Statistics (BLS) devotes an entire section of its Occupational Outlook Handbook to engineering and architecture occupations, it lists engineering manager under a separate management occupations classification.
This distinction is because the work that engineers do is very different from the work engineering managers do. Engineers are the ones doing the hands-on technical work of using scientific and mathematical principles to develop designs, test and model those designs and create prototypes. Engineering managers are responsible for planning engineering projects and overseeing the work and workers involved in the project.
An engineering manager's work revolves less around engineering design directly and more around administration and management. When you study engineering management, much of what you learn fits into these administration and management topics. As a result, you will develop skills that can transfer easily to administration and management roles outside the field of engineering.
Engineering managers use their planning skills to break down the complex process of bringing an engineering project to fruition into manageable, actionable stages. Managers outside the field of engineering may not have to contend with some of the same complexities, but they still use similar skills. Whether you're planning marketing campaigns, mergers and acquisitions, legal strategies, restaurant operations or retail sales initiatives, you need strong skills in planning, organization and project management.
Another easily transferrable skill engineering managers develop is the ability to select and recruit workers. While you might look first at a candidate's technical capabilities when hiring for an engineering role, factors like work ethic, personality and fit with the company's culture should also play a part in recruiting decisions. The same is true of hiring for any position in any industry, even if the specific technical skills you expect from applicants are different.
It may go without saying that leadership skills are also part of engineering management and management in general, although simply having the title of manager doesn't make you a good leader.
Keeping Your Options Open With Non-Engineering Specializations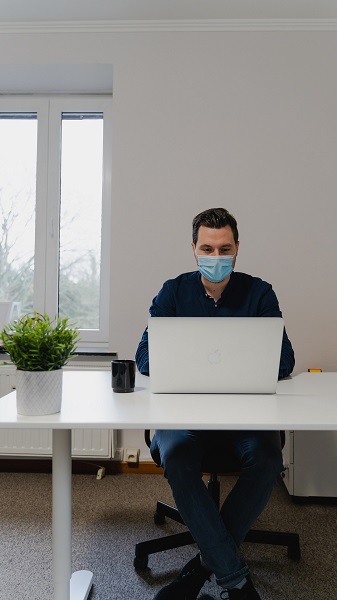 IMAGE SOURCE: Pixabay, public domain
If you really think you will want to use your management skills in fields outside of engineering, you should consider enrolling in programs where you can pursue a concentration in an area that fits your new career interests. For example, some engineering management master's programs offer optional academic tracks in areas like healthcare management,  supply chain management, operations management or global management.
While your engineering management curriculum does include some specialized coursework pertaining to management practices in engineering projects and firms, a lot of your coursework emphasizes business. Choosing business-related courses that complement these studies, whether as part of a formal academic track or otherwise, can help broaden your knowledge base beyond engineering and your appeal to employers in non-engineering fields.
For example, an engineering management student may choose to study business communications, operations management, organizational behavior, logistics and supply chain management or customer relationship management. Having a background in – and, perhaps, a formal certificate in – these topics can make sure your future career options aren't limited to leadership roles in the engineering industry.
If you decide to make the leap from engineering management to management roles more generally, how do you start? This progression may happen gradually. Your engineering background might lend itself well to tech firms and to companies in the STEM (science, technology, engineering and mathematics) fields. Your path from engineer to non-engineering manager might include roles like engineering manager, then operations manager in an engineering company and finally manager of a company outside of the engineering industry.
Outside of engineering manager, other business-related career options for engineers to consider include sales engineer and buyer or purchasing agent for an engineering firm or tech company.
Just because your background is in engineering and you want to work in management doesn't mean your graduate options are restricted to engineering management degrees. Engineers frequently go on to earn a Master of Business Administration (MBA).
Additional Resources
Does A Degree in Engineering Management Prepare Me for a Job in Any Engineering Field?
Should I Only Look for a Job in Engineering Management for a Subject I Have Extensive Knowledge In?
What Skills Will I Obtain From a Master of Engineering Management Degree?