Before you enroll in a graduate program in engineering management – one of the highest-paying master's degrees – you should know what kind of careers you will be qualified for with this degree. Naturally, students of these programs often go on to work as engineering managers in some capacity. Graduates of an engineering management program are most likely to find work in the discipline of engineering in which they trained during their undergraduate studies.
DegreeQuery.com is an advertising-supported site. Featured or trusted partner programs and all school search, finder, or match results are for schools that compensate us. This compensation does not influence our school rankings, resource guides, or other editorially-independent information published on this site.
Engineering and Its Different Disciplines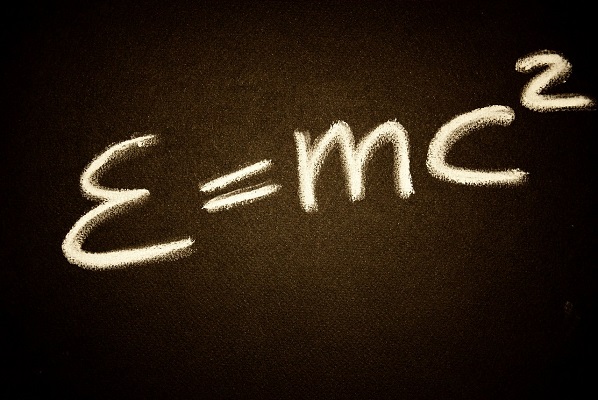 IMAGE SOURCE: Pixabay, public domain
Engineering, as a whole, refers to the design of solutions to practical problems using the principles of science, mathematics and technology. Given that the scope of real-world problems is so broad and that there are so many different areas of science and math in which you could build expertise, engineering is a very broad technical field.
There are many distinct disciplines and subdisciplines of engineering. Some of the different engineering branches may describe the problems engineers attempt to solve. For example, petroleum engineers design the methods and equipment used to safely and efficiently acquire oil and gas resources. Other disciplines are characterized by the tools and technologies engineers use. For example, chemical engineers use chemical processes and chemical compounds to solve problems, while mechanical engineers develop designs and solutions that deal with moving parts, whether in a machine or inside the body.
There are at least four main disciplines of engineering – civil, chemical, electrical and mechanical – as well as more than 40 subdisciplines of engineering.
Engineering Management Skills Across Disciplines
Each engineering branch has a need for skilled managers, and the managerial skills taught in an engineering management program translate well across disciplines. No matter what kind of engineering team you're managing, you need to develop the staffing skills to recruit and select the right workers to meet your goals.
Managing an engineering project the right way means organizing the materials and resources your team needs and keeping on top of work schedules, expenses and, in the event of an unexpected problem, crisis management. Since budgets, timelines and potential disruptions are possible in any engineering discipline and any environment – from industry work to academic research – these skills are important for managers in all engineering disciplines.
Most of the coursework in an engineering management curriculum is business-focused rather than engineering-focused. These programs assume your technical competence and teach the managerial skills to complement the knowledge you already have.
Why Knowledge of Distinct Engineering Disciplines Matters
Despite the similarities in the job responsibilities of managers across disciplines, the differences in their fields are significant. Engineers with different backgrounds have vastly different levels of knowledge about different computer programs, equipment and even mathematical and scientific theories. An engineer who understands all of the intricacies of complex problems in one discipline may have only the most rudimentary knowledge of the problems that another discipline works to solve.
If you don't have sufficient knowledge of a given branch of engineering, it will be difficult for you to find a management role in that discipline. In different disciplines of engineering, as in just about any field, being a good manager means having at least a minimum level of knowledge about the type of work the employees do. Otherwise, how can you plan to solve a problem that you don't fully understand or guide workers in the right way to use equipment you have never used yourself?
Think of it this way: would you expect to get a job as a finance manager if you have never worked in finance? How about a nursing management role if you weren't qualified as a registered nurse? It would be unusual for these outcomes to occur, at least without considerable steps in between.
For example, a radiology technician works in healthcare, like a nurse does, but the two roles are still very different. The radiology technician might decide to earn a bachelor's degree in nursing, attain their nursing license, gain experience in the field, get a master's degree in nursing administration and then start applying to management roles in nursing. However, without taking these additional steps, this person couldn't reasonably expect to become a manager in a field in which they don't have experience.
The same is true for different branches of engineering. If you aim to work in a different branch of engineering, you may need additional studies and experience beyond the engineering management degree.
For example, you might earn an engineering management degree but also complete a graduate certificate in the engineering discipline that interests you. Alternatively, you could try to seek an internship, co-op or entry-level job role in your desired field and use your master's degree to help you advance through the field faster. Finally, if your focus is more on switching disciplines than on becoming a manager, you could consider enrolling in a master's in engineering program in your field of interest instead of the engineering management degree.
What will help engineers who want to change their area of focus is that the different engineering branches share common core coursework. Since engineering projects often involve interdisciplinary teams, you can gain knowledge of other branches of engineering.
Additional Resources
Does a Degree in Engineer Management Prepare Me for a Job in Any Engineering Field?
Do I Need to Have a Specific Undergrad Degree in Order to Get a Master of Engineering Management?
Will I Be Stuck in the Engineering Field With a Master of Engineering Management or Will I Be Able to Bring These Skills to Other Positions?