Some graduate degree programs prepare you for a wide range of future opportunities, but the master's in engineering management – one of the highest-paying master's degrees – has one primary objective. That objective is to give trained engineers the leadership and management tools necessary to effectively manage projects, people, teams and organizations. The other reasons graduate students might seek this degree is to earn more money or have more influence in a company's direction or in innovation in general.
DegreeQuery.com is an advertising-supported site. Featured or trusted partner programs and all school search, finder, or match results are for schools that compensate us. This compensation does not influence our school rankings, resource guides, or other editorially-independent information published on this site.
The Job Duties of an Engineering Manager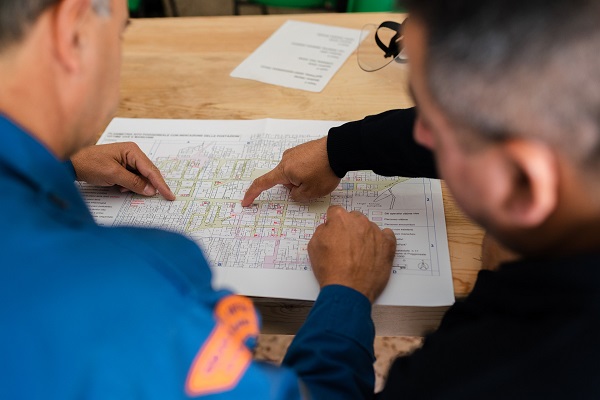 IMAGE SOURCE: Pixabay, public domain
Engineering managers do exactly what the job title suggests: manager engineering products and personnel. Although this job is easy to describe, it's not easy to do. There are a lot of moving parts in managing a project, team or organization, particularly when it involves the principles and processes of engineering. That's why studying engineering management means cultivating a set of skills that make effective management possible.
Generally, engineering managers do work like recruiting workers and building a team of engineering professionals. They plan projects and organize and control resources, budgets and work schedules to make those projects happen.
Of course, there is still some variety in the work that graduates of an engineering management program end up doing. They can serve in different levels of management, often starting as project managers and sometimes making their way up to roles such as engineering program manager and even engineering director, O*NET reported. Engineering managers also work in all branches of engineering, including chemical, civil, mechanical, electrical, computer and biomedical engineering.
Having a master's degree can also help engineers who are eyeing senior-level roles break into the C-suite positions such as chief technical officer (CTO), an executive role focused on an organization's high-level use of and innovation in technology.
Other Reasons to Pursue an Engineering Management Education
Having a passion for management isn't the only reason you might consider earning an engineering management degree, although it's true that this program might hold a special appeal for students with a natural aptitude for leadership. Earning potential is a big motivating factor for going to graduate school in general. Historically, engineering managers have seen a substantial wage premium – between 9 and 13 percent – for earning a master's degree, according to the United States Bureau of Labor Statistics (BLS).
There's no doubt that moving into senior-level roles brings with it a sense of prestige. It may also offer more opportunities to make a difference. While individual engineers can innovate, engineering managers are more likely to have the resources needed to turn a great idea into a solution that is widely used in the real world.
The overall median salary for architectural and engineering managers in 2020 was $149,530, according to the BLS. 
The Wrong Reason to Study Engineering Management
One motivation that is unlikely to pan out is using a master's in engineering management degree to advance your technical skills in engineering. Engineering management degree programs are generally intended to make engineers in one discipline better managers, particularly in projects or organizations pertaining to that discipline. As such, they focus more on the business skills and soft skills side of management than they do on increasing technical engineering knowledge.
Master's in engineering programs in the different disciplines of engineering are the degree programs that may help you develop new or advanced skills and areas of knowledge in an engineering discipline. Most often, students apply for master's in engineering programs in the discipline in which they have already trained as undergraduate students.
You could also use one of these programs to shift your engineering focus slightly or even change it entirely. For example, a chemical engineer might use graduate school to pivot their work in the direction of biomedical engineering. An electrical engineer who has spent time developing robots might choose to study the broad field of mechanical engineering as a graduate student to change career disciplines. In either case, the student would want to be sure that the master's degree they are pursuing is a program in their new desired engineering discipline rather than in engineering management.
Although each branch of engineering has specialized areas of knowledge and techniques, all disciplines share an overarching goal – to design solutions to real problems – and core coursework in math, science and engineering design.
Additional Resources
What Skills Will I Obtain From a Master of Engineer Management Degree?
Will I Be Stuck in the Engineering Field With a Master of Engineering Management or Will I Be Able to Bring These Skills to Other Positions?
Do I Need to Have a Specific Undergrad Degree in Order to Get a Masters of Engineer Management?