If you're looking for an educational path that will put you on the front lines in the fight to end the opioid epidemic, you might consider a graduate degree in a subject like substance abuse counseling. As an addiction counselor, you can help individuals recover from substance abuse problems and get their lives back. However, a master's degree isn't your only option for getting into this career field. Prospective students should weigh the options to decide whether having a master's degree in this field is worth the time, effort and expense of going to graduate school.
DegreeQuery.com is an advertising-supported site. Featured or trusted partner programs and all school search, finder, or match results are for schools that compensate us. This compensation does not influence our school rankings, resource guides, or other editorially-independent information published on this site.
Educational Requirements to Work in Substance Abuse Counseling
There are many different paths into a career in addiction counseling. For certain roles in certain states, you may need no more than a high school diploma and a certification, according to the United States Bureau of Labor Statistics (BLS). However, for most roles in substance abuse counseling, you will need at least a bachelor's degree, the BLS reported.
You might expect bachelor's degrees to be the most popular level of education in this field, but you would be wrong. Only 19 percent of substance abuse and behavior disorder counselors report having a master's degree as their highest level of education. Master's degrees are more common, accounting for 30 percent of the workforce, while another 16 percent of substance abuse counselors have professional degrees.
Why would a substance abuse counselor choose to pursue a graduate degree if it's not necessary? Ultimately, the scope of services you can provide without a master's degree is limited. You may not be qualified to offer the full range of services a substance abuse patient needs. You might require more, or more direct, supervision than a counselor with a master's degree, which could limit your abilities to move up in the field and potentially cause prospective employers to choose another candidate for a job you want. Without a master's degree, you can't become a licensed professional counselor, which means you can't establish your own private practice, according to the BLS.
There are also financial reasons why earning a master's degree may make sense. The BLS reported that for counselors as a whole, the wage premium that comes with earning a master's degree is 35 percent, increasing income by an average of $13,000 per year.
The Curriculum of a Master's in Substance Abuse Program
The National Institute on Drug Abuse recognizes more than 60 master's degree programs in addiction studies. Different programs come from different approaches, including counseling, social work and psychology perspectives, which can affect the subject matter of the coursework.
One important area of study in a graduate program in substance abuse counseling is chemical dependency. This subject area includes the physiological and pharmacological aspects of addiction that include the relationship between substance abuse and brain chemistry as well as the impact of addiction and dependency on the brain and the body.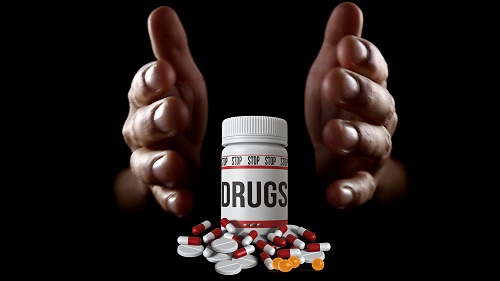 IMAGE SOURCE: Pixabay, public domain
Studies in the mental and behavioral health area also play an important part in a graduate program in addiction studies. Students will learn about the assessments and interventions used in diagnosing and treating addictions as well as ways for identifying and treating the co-occurring mental health and psychiatric disorders that often accompany addictions.
Students of master's degree programs in substance abuse counseling must learn the skills and techniques used in clinical application and apply those skills to real-world experiences during practicum and internship experiences. Often, coursework includes studies in consultation methods with families and groups as well as individuals. In addition to specialized coursework in addiction studies, students will study general counseling techniques. In CACREP-accredited programs, students are required to complete a minimum of 100 hours of practicum fieldwork plus 600 hours of internship experience, although some individual programs have even more demanding requirements. For students who want to be able to provide extensive services in substance abuse counseling with minimal supervision required, the graduate coursework and lengthy internship provide plenty of value to make earning a master's degree worthwhile.
Although U.S. News & World Report stated that most online programs require 36 to 40 credits, the Council for Accreditation of Counseling & Related Educational Programs only accredits master's degree programs that require 60 credits of graduate coursework. 
Additional Resources
Are There 2-Year Degrees in Addiction Studies? Are They Worth Getting?
What Classes Will I Take for a Degree in Addiction Counseling?
How Long Does It Take to Get a Degree in Counseling?
How Advanced Does My Degree in Counseling Need to Be to Get a Good Job?