There's no doubt that substance abuse and drug and alcohol addiction are major problems. If you're prepared to spend your professional life working with individuals and families affected by drug and alcohol dependency, a two-year degree is a great place to start. These programs of study can prepare you for further college education in the field. Unlike many other roles in the mental health arena, they can also help you get started in entry-level addiction counseling roles without further requiring studies.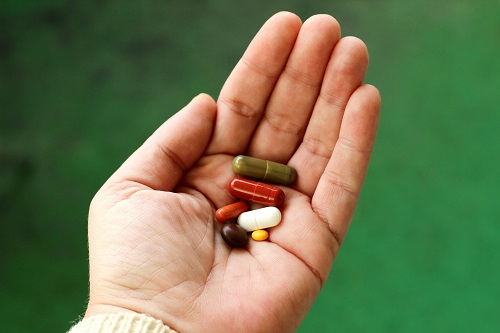 IMAGE SOURCE: Pixabay, public domain
Associate's Degree Options in Addiction Studies
It's not surprising that prospective students of addiction studies often wonder if an associate's degree is even an option for them. After all, most counseling degree programs aren't offered at the associate's or even the bachelor's degree level, but instead at the master's degree level. Undergraduate students often have to settle for the most closely related majors they can find, such as psychology, sociology or social work.
Fortunately, when it comes to programs for aspiring substance abuse counselors, this isn't the case. In fact, the National Institute on Drug Abuse recognizes more than 175 associate's degree programs in addiction studies across the United States. Degree titles can vary greatly, ranging from Chemical Addiction Studies to Addictions Counseling. Often, substance abuse is a concentration within another major, which means that the coursework comes from approaches ranging from Criminal Justice to Human Services Technology.
Different programs in addiction studies cover slightly different materials, but they share many common core studies. Most programs include some coursework in the physical and psychological processes involved in substance abuse, addiction and treatment as well as some studies in abnormal psychology. A program that emphasizes criminal justice studies might look at the ways substance abuse is criminalized, while a program based in counseling may focus more on developing the skills needed for client intake screening, crisis intervention and treatment planning.
Although it is important to choose a program that aligns with your career goals, you should expect to spend much of your time at community college completing general education requirements outside the area of substance abuse and addiction studies.
Career Opportunities in Addiction Studies
For most therapists and counselors, a master's degree is required. That's not often the case in the field of substance abuse, where opportunities are growing at more than three times the average job growth rate for all occupations. The United States Bureau of Labor Statistics (BLS) reports that, while most jobs in the field require at least a bachelor's degree, some jobs require as little as a high school diploma and a certification class.
Different states and employers have different requirements. With an associate's degree in this field, you might find opportunities such as program counselor or addiction counselor in inpatient or outpatient facilities, or you might be limited to support roles in substance abuse and mental health services. Often, workers in the field of substance abuse counseling who don't have a master's degree must work under the supervision of counselors who have this advanced degree. To attain a counselor role with only an associate's degree, you may first need to gain a couple of years of work experience in a support or assistant role in substance abuse and mental health treatment.
If you would like to expand the scope of services you are qualified to provide in inpatient or outpatient rehabilitation centers, completing your bachelor's degree is often the place to start. Since you already have 60 or more college credits from earning your associate's degree – including both general education coursework and the foundational classes in your major program of study – you aren't starting at square one. You can transfer the credits you have already completed. Some bachelor's degree programs offer special degree completion options to make it easier for transfer students to take their education farther.
Having a bachelor's degree expands your career options in the field of substance abuse counseling considerably, but it still might not be the end of the line for your college studies. While 19 percent of substance abuse and behavioral disorder counselors have a bachelor's degree, 30 percent have a master's degree and another 16 percent have a professional degree.
A master's degree, along with thousands of hours of supervised experience and a license, is necessary if you want to launch your own private practice in counseling.
Additional Resources
Is There Value in Getting a Master's Degree in Addiction and Substance Abuse Counseling?
What Classes Will I Take for a Degree in Addiction Counseling?
How Do I Prepare for a Counseling Degree While in High School?