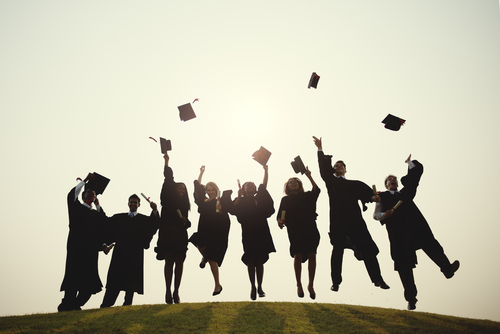 Computer programming is a position that will always be in demand on some level, which has many wondering if a Ph.D. will help them in the field of computer programming. Computer programmers are generally highly qualified professionals who have degrees in computer science. Computer science degrees can open many career doors for individuals because computer science is everywhere in our world, and the job outlook for computer science professionals is looking very good. Learn more about the Ph.D. in Computer Programming and what it all entails.
What is Involved in a Ph.D. in Computer Programming?
In many cases, a computer programming student will complete a computer science program and specialize in computer programming. To earn a Ph.D. in Computer Programming, a student must meet certain admission requirements. The candidate must have at least a bachelor's degree. Students are also advised to have not only a strong knowledge of computer programming and computer science but also a background in mathematics.
Although a master's degree would be very helpful, it's not required. Applicants lacking a master's degree may be required to complete additional graduate courses before enrolling in the doctoral degree program. Applicants are typically required to take and have a good score on the Graduate Record Examination (GRE). The doctoral degree program can usually be completed in about three years. This will vary depending on if the student has a bachelor's or master's degree. Most Ph.D. in Computer Science programs allow students to customize their area of study so it meets their career goals.
Students may specialize in certain areas of interest, such as operating systems, computer programming, programming languages, information security, software engineering, artificial intelligence or network security, among others. At the end of the doctoral program, students may be required to present a research project, do a dissertation or pass a comprehensive examination. Many Ph.D. programs in computer science are offered through distance learning.
Career Outlook for Computer Programming Graduates
The U.S. Bureau of Labor Statistics (BLS) expects employment for computer programmers to decline seven percent during the 2018-2028 decade. While the prediction would indicate computer programmers are not in demand, this is not the case. The reason for the decline is because computer programmers can work from almost any location, which is resulting in low-wage countries hiring computer programmers from other countries.
However, computer programmers will continue to be in demand because they're needed anywhere there is a need for computer programs and software. As long as we have computers in our world, we will continue to need computer programmers to code and write the programs. The BLS reports that computer programming wages nationwide ranged from $48,790 to $134,630 as of May 2018. The average annual wage was $89,580 with the average hourly wage at $43.07.
Wages can vary from one area to the next. This can be seen by looking at the average wages for the top five-paying states for computer programmers.
Washington – $126,920
District of Columbia – $105,200
California – $97,470
Arizona – $95,900
Massachusetts – $95,380
The lowest wages ($57,060) were earned in the state of South Dakota. Work experience and employer can also affect wage potential.
What a Ph.D. in Computer Science Can Mean for Graduates
Graduates of a Ph.D. in Computer Science typically have many excellent career opportunities available to them. In addition to working as computer programmers, doctoral degree holders can work in higher education as professors and instructors, in research and a variety of high-level positions in the computer science industry. Because computer science is such as vast industry, the career possibilities for Ph.D. graduates are almost limitless.
Computer Science.org indicates that the number of computer science jobs requiring a Ph.D. will increase by more than 15 percent by the year 2022. Employees holding a Ph.D. in Computer Science generally see higher wages and lower unemployment rates because they're qualified for more positions. Organizations want employees with high technical knowledge, which usually is found in those with a doctoral degree. They may find positions as:
Software developers
College professors
Computer hardware engineers
Information technology director
Software development manager
Security Architect
Computer network architects
Even though doctoral degree programs add additional years of study, many students feel that they are more than worth the time, money and commitment. A Ph.D. in Computer Programming or Computer Science provides students with the highest level of education and opens many doors to them career-wise.
Related Resources:
Should I Get a Master's Degree to Be a Programmer?
Are There Any Good Blogs About Programming?
How Should I Prepare for a Job Interview as a Programmer?
Do Many Companies Hire People Without a Degree in Programming?
What's the Difference Between a Developer and a Programmer?
Will a Degree From a Two Year School Help Me Get a Job as a Programmer?