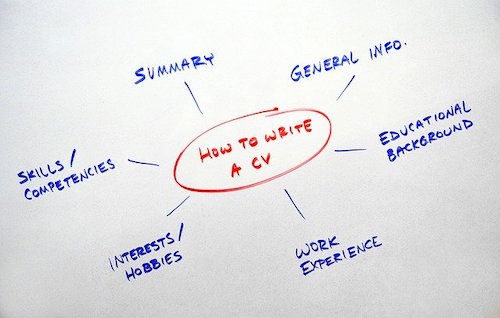 Determining the best format for a web developer format may seem easy, but organizing and presenting your experience into a logical and enticing document is more challenging than many think. Web developer resumes face a unique obstacle of demonstrating position-specific information while showcasing your dynamic professional history. The best web developer resume format depends on your specializations, experience level and industry.
Essential Resume Facts
Before diving into web developer resume formats, it's imperative to clarify several facts about this vital job tool. Instead of considering this document as a brief history lesson about your professional life, recondition your brain to view a resume as a marketing document. Essentially, a resume is more similar to an advertisement rather than a work history archive. The ultimate goal is to quickly demonstrate you have the experience and skills to do what needs to be done. The hiring manager is the consumer, and you're the product. Your resume must convince them to buy what you're offering.
Regardless of experience, specialization or format, your resume should consist of several key elements. Harvard Business Review offers a relevant list of resume essentials, such as avoiding platitudes, irrelevant info, and even employing traditional elements, like a skills section. The biggest takeaway from this guide is crafting your resume without personalization.
Junior Web Developer Resume Format
The best web developer resume format varies based on your experience. For example, the ideal format for a seasoned developer is not the same for a novice developer. Junior web developers typically find themselves in a quandary. They have cultivated fundamental development skills, but often lack actual job experience. For these budding professionals, the functional resume format is ideal.
Experience is the cornerstone for choosing the best web developer resume format. The number one goal when crafting a junior web developer resume is to showcase your skills, accomplishments and adaptability. If you have limited job experience, or are fresh out of school with no relevant work history, the functional resume is ideal as it places focus on your abilities rather than your previous employers. As outlined by The University of Texas at Austin, the functional resume format highlights newly learned skills and demonstrates how previous work experience benefits you as a developer.
The layout may vary based on personal taste, but each section covers specific topics relevant to the job position. For example, sections may include programming languages, software experience, pertinent job skills, such as pair programming, and freelance work. Regardless of sections and stylistic choices, craft each data point based on the job description.
Experienced Web Developer Resume Format
Those with years of experience should avoid functional resumes, which focus on skills rather than previous job history. Instead of highlighting skills, which hiring managers assume you have based on your work experience, reverse-chronological resume formats set the stage to accurately convey professional aptitude.
Essentially, reverse-chronological resumes list your most current employer first and continue backward. As outlined in Smashing Magazine, reverse-chronological resumes focus on current accomplishments while showcasing your training and professional pathway. In many ways, this format offers an excellent vantage point for hiring managers to see where you started, how you've grown and where you're going in terms of your career. Reverse-chronological resumes are recommended when an employer uses an applicant tracking system, or ATS, screening software.
While this format has many benefits, the most noteworthy downside relates to your job history. If you've frequently switched jobs, this format may convey negative connotations, such as lacking stability or being a flaky employee. Instead, the next format may be best for you.
Hybrid Web Developer Resume Format
It's no secret that hiring managers spend very little time scanning applicant resumes. In fact, Forbes revealed recruiters dedicate a measly 6.25 seconds reviewing each resume before making a decision to move forward. In less time it takes to open your email, recruiters determine whether or not you're an attractive candidate. No wonder crafting a resume is a stressful and avoided task.
Hybrid resumes have quickly become the top format choice for novice and experienced web developers as it organizes valuable information ideal for scanning. As a mix between functional and reverse-chronological formats, hybrid resumes group together skills and sections so key points aren't lost in a sea of text. Eighty percent of the time spent reviewing a resume is focused on current/previous employment and education history, while 20 percent is spent scanning resume for relevant keywords.
Crafting a hybrid resume requires a solid understanding of how your experience and skills relate to the job opening. Generally, work experience consumes most of the page, while smaller sections located along the right or left page margin include relevant skills, achievements and a professional summary blurb. To catch the attention of a hiring manager, be sure to include keywords and phrases that are included in the actual job description. This is vital when applying for a job that utilizes ATS algorithms to prescreen applicants.
As you can see, the best resume format for a web developer is primarily determined by experience. Understanding how to paint your professional picture by selecting an appropriate resume format is paramount in the job hunt. Regardless of specialization, focus your web developer resume on what truly matters, your passion for web development.
Related Resources:
Should I Get a Master's Degree to Be a Programmer?
Are There Any Good Blogs About Programming?
How Should I Prepare for a Job Interview as a Programmer?