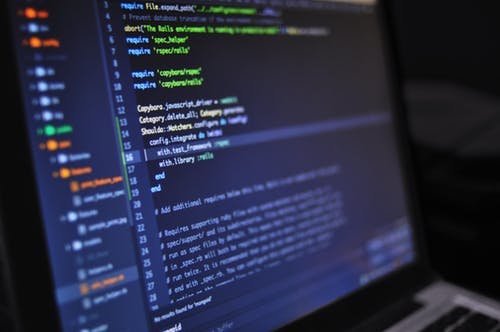 Computer systems analysts play an important role in the success of an organization, and many people considering this job ask what a computer systems analysts actually does and why it's such a popular job. Computer systems analysts are in charge of an organization's computer system and are responsible for how the system works. Computer systems analysts are very much in demand and have the potential to earn excellent wages. Read on to learn more about what computer systems analysts do in their jobs.
DegreeQuery.com is an advertising-supported site. Featured or trusted partner programs and all school search, finder, or match results are for schools that compensate us. This compensation does not influence our school rankings, resource guides, or other editorially-independent information published on this site.
What Computer Systems Analysts Do
Computer systems analysts use their knowledge of business and information technology to design the best possible computer system and processes for their organization. Their first responsibility is to determine the type of business an organization is and what that organization's needs might be. A computer systems analyst may work for a financial institution on Wall Street or a large technology company in New York, and each of these companies will have different technology needs.
The computer systems analyst will research the various technologies available and determine which one will be the most beneficial to the organization's entire computer system, including software, hardware, networking, etc. Their goal is to make the system run as effectively and efficiently as possible. When the computer systems analyst completes the research, he will develop a cost and benefits analysis of the technology upgrades and present it to management.
Once the upgrades are approved, the computer systems analyst supervises the installation of the system, trains the employees on how to use it and tests the system. If the system has some bugs, the computer systems analyst fixes the problems. The computer systems analyst may also monitor the system to ensure its continued efficiency.
How Does This Job Rank Among Others
Computer systems analyst is an excellent job not just for its career growth and wage potential but also because it's an important position and one that can be challenging and rewarding. U.S. News & World Report ranked computer systems analyst second among Best Technology Jobs; eleventh in Best STEM Jobs and twenty-seventy in 100 Best Jobs. U.S. News and World Report also stated that the unemployment rate for computer systems analysts is only 2.1 percent.
How to Become a Computer Systems Analyst
Computer systems analysts generally have a bachelor's degree in computer science, information science or a computer-related field. These professionals may also take business or business management courses because their advice is heavily relied on at the business end of things. In fact, some computer systems analysts may complete a Master's in Business Administration degree with a concentration in information systems. Computer systems analysts do not stop with just the degree. They typically continue to take courses throughout their careers to keep up with technology, which is constantly changing and advancing.
Certification is not required to become a computer systems analyst, but many choose voluntary certifications through vendors and educational programs to enhance their resumes and demonstrate knowledge and commitment to the field. Once a computer systems analyst obtains work experience, he or she may advance to become an IT director, project manager, chief technology officer or head of a team of analysts.
Related Resource: What Can I Do With a Computer Science Degree?
Career Outlook
Our increasing use of information technology in the business world has kept computer systems analysts in demand according to the U.S. Bureau of Labor Statistics. During the decade of 2018-228, computer systems analysts can expect a job growth of nine percent, which could result in about 56,000 new jobs in this field. Although some computer systems analysts work in government, finance, insurance or business management, the majority of these professionals work in computer systems design and related services. The average annual wage for computer systems analysts in 2018 was $93,610, but wages can be up to $142,220 or more.
Candidates who enjoy working with computers and aspire to play an important role in a company often find that working as a computer systems analyst is an ideal choice. In addition to the many things a computer systems analyst does while working for an organization, the computer systems analyst may also work independently as a consultant. This position is highly regarded in all industries.