Relatively speaking, corporate communications is one of the easiest online master's degrees. However, it might not seem so easy when you break down all of the different varieties of writing areas in which you need to build your skills. Because the field of corporate communications encompasses every kind of written – and non-written – message a company or organization puts out for every one of its audiences, you need to be more than just a "good writer." You must develop specialized skills and know-how to effectively write reports for internal and external audiences, press releases, marketing and advertising content and internal company communications.
Writing Internal and External Reports
You're not finished writing reports just because you're out of school. In a business setting, corporate communications professionals write reports all the time – for company leadership, employees, investors and shareholders and even potential consumers. Whether these reports are annual, quarterly, or related to a one-time event like a new product launch, they are a crucial form of corporate communications for many types of businesses.
Writing reports requires great analytical and critical-thinking skills as opposed to the creative skills needed to write advertising and marketing materials. You must be able to present and sum up information which can, at times, be very technical, including explanations of numerical data like changes in profits. However, you also need to have a thorough understanding of your audience. A report you distribute to employees that encapsulates procedures will sound a lot different than one written for your investors.
Reports can vary a great deal in length, from white papers that consist of a few pages to lengthy annual report booklets. The longer the project, the more planning is required in terms of breaking the report up into usable sections and preparing it for print publication.
Press Release Writing
Managing an organization's reputation is another crucial part of corporate communications. Whether you provide company-created content to an outside public relations agency or handle PR yourself in an in-house role, you should know how to draft documents like press releases and media advisories. These documents can lead to positive media coverage of your company.
Generally, a media advisory is a form of written notice of an event to journalists, editors and other members of the media. By making the media aware of the event, you are inviting media coverage that can publicize your company without the direct costs of advertising and marketing campaigns.
A press release is a news story sent to members of the media. Rather than asking them to cover an upcoming event, you're providing journalists with information about something that has already happened. A newspaper might use your press release as is or as the launchpad for its own investigative report highlighting the story.
Both media advisories and press releases are short pieces of writing. However, a press release allows for more creativity and stylistic flair, as you are writing it in a style that will hopefully capture the attention of relevant members of the press.
Marketing Writing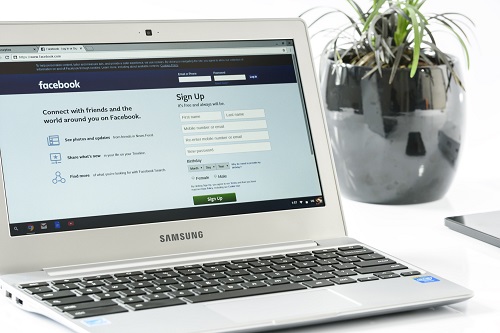 IMAGE SOURCE: Pixabay, public domain
Some corporate communications roles encompass in-house marketing and advertising duties. Writing marketing and advertising materials requires creativity and originality. Marketing some products and services requires you to have a strong understanding of your ideal customer and empathy for the problems that your service can help address. For other marketing efforts, you need to draw on your sense of humor to develop clever and amusing content. A corporate communications professional may play a role in drafting or editing social media posts, blog content, digital marketing materials, billboard designs and much more.
If marketing writing is what most appeals to you, focus your job search on marketing agencies or in-house marketing roles. Since many companies outsource their marketing, not every job in corporate communications involves marketing writing on a regular basis.
Writing Memos, Management Emails and More
Although some corporate communications tasks involve big writing projects, it isn't all about annual reports and advertising campaign copy. A lot of a company's messages are internal, taking the form of memos, emails from administration to employees, company-wide newsletters and magazines, employee handbooks, flyers and signage posted around the office and much more. The larger and more complex an organization's structure is, the greater its need for effective internal communications is likely to be.
A company's employees are some of its most important stakeholders. How you manage internal communications can play an important part in employee morale, retention and productivity as well as perceptions of workplace culture.
Planning an Organization's Communication Strategy
In high-level corporate communications roles, you also have to look at the bigger picture of developing a communication strategy. Think of each report, press release, ad, memo and other message as one small part of the company's larger communication strategy. To keep every piece of corporate writing consistent with the organization's goals and voice, you need a guiding strategy that will direct the messaging of all communications. Planning a company's communications is an important job duty in roles like corporate communication officer.
Strategic communications planning is a dynamic task, not a one-time job duty. As organizations grow and public opinion and consumer behaviors evolve, corporate communications directors must revise their strategies to fit the times and the brand.
Additional Resources
What Is the Difference Between Corporate Communications and PR?
Are Companies Looking for Something More Than a Social Media Expert When Thinking About Corporate Communications?
What Are Some Typical Courses I Would Take in a Corporate Communications Master's Program?
What Are the Salary Benefits of Getting a Master's Degree in Corporate Communications?