Within Master of Fine Arts (MFA) degrees – one of the highest paying master's degrees – there are several different areas in which a student can focus. Artists are inherently creative individuals, so it's no surprise that many aspiring MFA students enjoy expressing their creativity through different forms of art. When you move forward with applying to MFA programs, though, you will most likely have to choose one type of art as your primary area of emphasis. You may, however, be able to pursue a dual degree option that combines MFA studies in one area with other master's-level studies in another. You could also explore interdisciplinary MFA programs in your area of concentration, which allow students to explore coursework in other areas.
Why Pursing Two MFA Concentrations at a Time Isn't Practical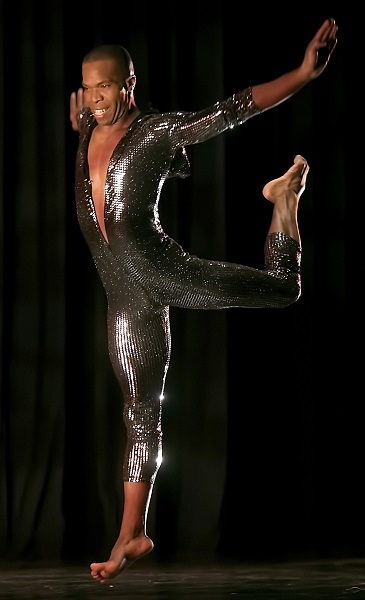 IMAGE SOURCE: Pixabay, public domain
No matter how much you enjoy multiple forms of art, you will probably struggle to find a program where you can pursue two different MFA concentrations concurrently. MFA programs are intense. They are terminal degrees, meaning that they are generally the highest level of degree awarded in their particular subject area.
MFA degrees are typically highly specialized. Not only do students have to choose between visual art, performance art and writing, but they must also pick a concentration within those areas. Within visual art, you might focus on photography, painting or sculpture. Performance art encompasses both acting and dance. Even writers will usually concentrate on fiction, nonfiction, poetry or screenwriting.
Although studio courses take up a lot of your MFA curriculum, you should expect to complete as many as 60 graduate-level credits of advanced college coursework to earn your MFA degree. Most of your coursework will be spent directly pursuing the advancement of your skills in creating your artwork. In most cases, it's just not feasible for students to concentrate their full attention on mastering skills in two completely different areas of art. There is little to no overlap between the curricula of MFA programs in different artistic media.
How do you choose which of your passions to pursue an MFA in? That is an individual choice that requires personal reflection on the skills you want to improve and what you want to achieve by earning your MFA.
Dual Degree Options With MFA Degrees
Although you probably won't be able to work toward two separate MFA degrees at a time, you may be able to pursue an MFA in conjunction with a different kind of graduate degree. Dual degree programs that include an MFA component can offer students the best of both worlds when they want to cultivate more advanced skills in artmaking but also want their master's degree to offer a more marketable qualification. The two fields of study you complete in an MFA dual degree program usually complement each other, according to U.S. News & World Report.
For example, students of any type of MFA may consider also earning a Master of Business Administration (MBA), especially if they hope to run their own arts business or program. Other MFA dual degree programs include an MFA in visual arts or writing along with a Master of Arts in visual and critical studies. You could even pursue a law degree alongside an arts management degree, such as a Juris Doctor and MFA in Theatre Management dual degree program, to prepare for high-level leadership roles in the arts. Master of Arts programs often require fewer credits than MFA programs – as few as 30 credits, compared to the 60 often needed for an MFA – which makes combining these degrees more practical than trying to manage the requirements of two 60-credit MFA programs at once.
An MFA/MBA degree program may be the perfect fit for artists who aspire to manage their own gallery or writers who want to launch a literary magazine or have the security of a professional copywriting business to fall back on while pursuing creative pursuits.
Selecting an Interdisciplinary MFA Program
If you really want to improve your artistic skills in multiple areas, choosing an interdisciplinary MFA program can help you both deepen and broaden your skills. An interdisciplinary MFA program still requires you to choose an area of focus but offers the latitude to integrate some coursework in different areas of the arts into your studies. For example, you might apply to an MFA program in the visual arts and choose one particular medium of visual arts to focus on, such as painting, sculpting or photography. Although the majority of your curriculum will revolve around making art in this medium, you can also complete coursework in other areas and include art made in other media in your portfolio.
Many artists hesitate to be locked into one area of artistic expression, so an interdisciplinary MFA program that gives students more freedom to work in multiple forms of art media.
Additional Resources
What Areas of Arts Are Covered in an MFA?
Will I Have Enough Time to Work While Getting My MFA?
Will an MFA Help Me Get Jobs, Or Is My Portfolio More Important?