A Master of Fine Arts, or MFA, is among the highest paying master's degrees. The varieties of fine arts you could choose to study in an MFA program are a lot more diverse than you might expect. Many students do pursue MFA degrees in visual arts disciplines like painting and sculpting. However, the Master of Fine Arts is also a terminal degree, or the highest level of degree awarded, in disciplines in the performing arts, creative writing, design and even arts leadership and management.
MFA Programs in Visual Art Media
What first comes to mind when many people think of art would fall under the category of visual arts. Painting, sculpting, photography and more are visual arts, the kind that may be hung on the wall or otherwise exhibited in a gallery, museum or private collection.
Students pursuing an MFA in any of the visual arts typically focus on one preferred area of emphasis or interest. In an MFA in painting, for example, students complete a series of rigorous studio-based coursework in painting. Through these graduate-level courses, students are expected to develop mastery of painting techniques and employ those techniques in creating their own style of artwork. The curriculum of an MFA program in sculpture, on the other hand, will emphasize studio coursework exploring and using the tools and styles of sculpting three-dimensional works of art. Students pursuing an MFA in photography spend their years of graduate study learning how to masterfully design and compose a portrait, perfect the lighting, choose the appropriate lens, edit photos with digital darkroom software and more.
Your studio work in some MFA programs focuses narrowly on the medium in which you work, such as painting or sculpture. Other MFA programs are interdisciplinary, allowing you to use electives to explore artmaking outside of your chosen media.
Performing Arts MFA Degrees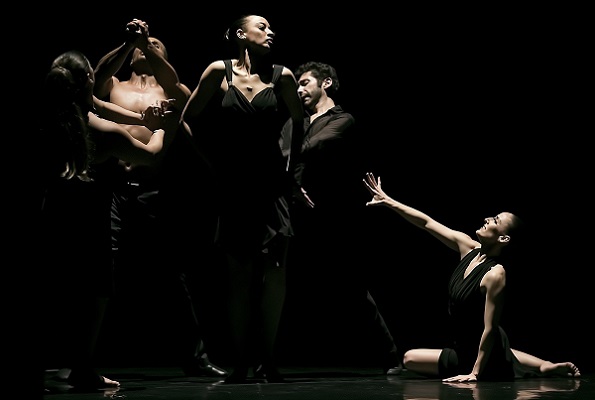 IMAGE SOURCE: Pixabay, public domain
Graduate students also earn MFA degrees in the performing arts. MFA disciplines in the performing arts include dancing, acting, music performance and directing and filmmaking. An MFA in dance emphasizes the advanced study of dance techniques and studio practice but may also encompass projects in choreography, or the design and direction of dance movements. Students considering an MFA in acting may focus on theatre acting specifically or choose a program that emphasizes the techniques used to prepare for acting in all environments, from the stage to the small screen and even the big screen. MFA programs in music may focus on either composition or performance.
In MFA music programs that emphasize performance, students often specialize further in an instrument or category of instruments, such as strings, winds and percussion. Some programs allow students to specialize in styles, like jazz, or cultures, like African music.
Creative Writing MFA Programs
Another popular type of MFA program is the Master of Fine Arts in Creative Writing. Aspiring writers develop their craft through workshops, critiques and, of course, a great deal of practice. Many creative writing MFA programs emphasize either fiction or non-fiction. However, other MFA programs offer more specialized tracks, including poetry, literary fiction, speculative fiction, young adult fiction, screenwriting, playwriting and other areas of concentration.
Besides striving to become a bestselling author, students of an MFA in creative writing program might pursue careers in editing, publishing, professional writing and teaching.
MFA Programs in Design
Is graphic design art? It can be, especially if done with the sort of critical insight and intention a graphic designer can develop in an MFA program. An MFA program in design is likely to expand your horizons. Sure, the kind of art you go on to create may be more in line with business logos and illustrations than high-brow paintings hung in prestigious galleries, but you will learn to think more critically about the design decisions you make and to develop to develop your own technical skills in using different graphic design techniques.
The curriculum of a graphic design MFA program may encompass everything from the history and theory of design to web design and typography.
Arts Leadership and Management MFA Degrees
Management in the arts is itself a form of art. In an MFA program in arts management and leadership, you'll have the opportunity to cultivate skills used across different roles and job functions in arts management and planning. Students pursuing an MFA in arts management may study everything from fundraising, accounting and financial issues to marketing, community and cultural policy, legal issues and, of course, leadership strategies.
To be an effective leader in the arts, you need to have a solid understanding of the arts. Students often take classes in theatrical performance or advanced directing in addition to their management-focused courses and are expected to have past performance experience.
Related Resources: 
Can I Get an MFA in Two Areas at the Same Time?
Do I Need to Take the GRE to Get Into an MFA Program?
Will an MFA Help Me Get Jobs, Or Is My Portfolio More Important?
For Further Reading: