Earning a Master of Fine Arts (MFA) degree, one of the highest paying master's degrees, isn't easy. Trying to complete an intensive course of advanced studies to master a range of artistic techniques is even more challenging when you're also balancing work and other obligations. However, the thought of quitting your job entirely and having no means to support yourself during the two or three years it typically takes to earn a master's degree may have you legitimately worried about being a "starving artist." Two types of MFA programs, low-residency programs and fully-funded MFA programs, could allow you to better balance work and MFA studies.
Low-Residency MFA Options for Working Students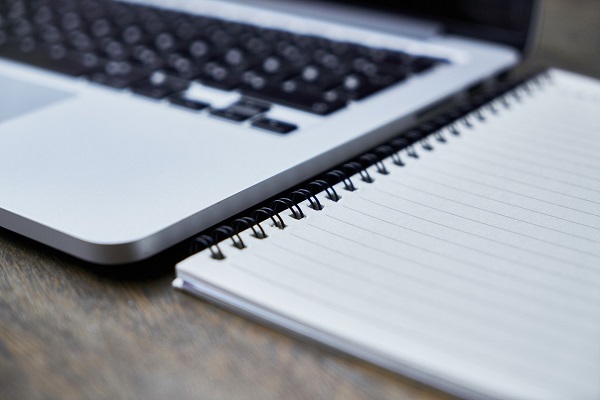 IMAGE SOURCE: Pixabay, public domain
Many traditional MFA degree programs are full-time residency programs. This means you are generally expected to be on campus for in-person classes and meeting with advisors and instructors daily during the semester. If you're applying to a program that isn't local, it could also mean moving and uprooting your family. Between the demanding schedule and the potential need to relocate, a full-time residency MFA program doesn't offer you much time for work, especially a full-time job that requires you to keep normal business hours.
Working professionals who wish to pursue an MFA degree without quitting the workforce are increasingly turning to low-residency MFA programs. In these programs, you won't have to relocate or travel to campus constantly. Other than during relatively short residencies, you can complete your MFA studies remotely from home.
Some low-residency MFA programs are specifically designed for working professionals, offering additional flexibility. Often, the coursework in a low-residency MFA program includes independent study and studio courses in which you work one-on-one with an advisor or mentor.
Different low-residency MFA programs set different requirements regarding the length and frequency of residences. You may need to visit campus a couple times per year for a week or more, or you may have to complete an eight-week residency each summer.
Working as Part of a Funded MFA Program
If you really want that residency experience but are worried about the financial aspects, you may benefit from choosing a fully-funded MFA program. In a fully-funded program, your graduate school tuition is waived, in full or in part, through tuition remission and you receive a stipend. As you can imagine, fully-funded spots in MFA programs are highly competitive, especially at schools with a high price tag and level of prestige. Not having to pay tuition can save you a lot of money, since one year of tuition at the most prestigious MFA programs can cost upwards of $30,000, according to U.S. News & World Report.
The stipend awarded to you as part of a fully-funded program can help you afford, or at least offset some of, the costs of living, like rent and food. Different programs have different expectations for students in fully-funded programs. Some MFA programs award fellowships which may require no additional work from you besides the work you are performing to create art as part of your MFA studies. Other fully-funded MFA programs require you to work in capacities related to your education. You might receive a stipend for participating on the editorial committee that runs the school's literary magazine. You could also receive a teaching assistantship in which you instruct introductory undergraduate classes. Some MFA programs offer graduate assistantships that allow MFA students to earn both a stipend and work experience in a setting like an on-campus printmaking studio, media laboratory, gallery or library.
The stipends awarded to MFA students aren't lucrative by any means. However, the combination of earning some income and having your tuition waived can make pursuing your MFA a much more feasible option. Prospective students should know that not all MFA programs are funded, and some funded programs are only partially, rather than fully, funded. This means you may have to pay for some percentage of your tuition, and you may not receive a stipend. Before enrolling in a funded MFA program, students should make sure they understand the exact terms of the offer they are receiving, including for how long the funding is guaranteed, how much they will earn and what percentage of their tuition is waived.
MFA students who need to boost their income may wish to look into flexible earning opportunities that can be done on their schedule. These opportunities can range from freelancing in a field like copywriting or design to taking on tutoring jobs and gig work.
Additional Resources
Is a Final Project in an MFA in Writing Something That I Could Later Publish, Like a Novel?
Will an MFA Help Me Get Jobs, Or Is My Portfolio More Important?