The Master of Fine Arts (MFA), one of the highest paying master's degrees, usually culminates in a creative thesis or final project. When the MFA degree you're pursuing is in creative writing, this project is usually a creative literary work of fiction, nonfiction, poetry or screenwriting. The final project you submit to earn your MFA degree can later form the basis of a published novel, memoir, book of poetry, script or screenplay. Before you can get your MFA thesis published, however, you may need to do a bit more work and, of course, make sure you meet the requirements to graduate from your MFA program.
The Difference Between a Final MFA Project and a Finished Manuscript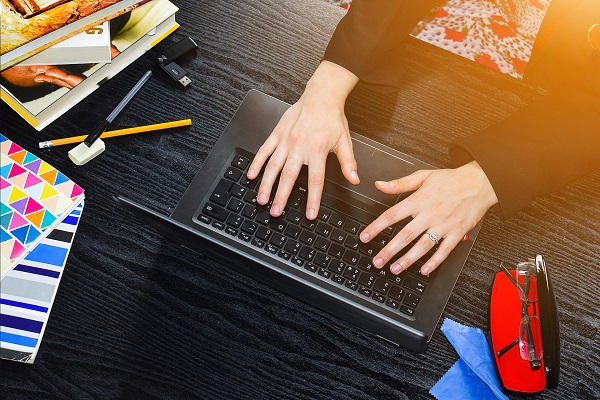 IMAGE SOURCE: Pixabay, public domain
Generally, your final project or thesis for an MFA program is long for a project but still much shorter than a book. Final projects in fiction or nonfiction are often required to be in the range of 90 to 100 pages, although specific requirements vary between programs. That's not nearly the page count of a full-length novel and, often, too short to even be considered a novella. If your thesis consists of multiple short stories or personal essays, you may be able to publish these separate stories piecemeal, in different literary magazines or anthologies. However, you likely won't have enough content to market the collection as its own book.
The same is true for final projects in poetry. An MFA in poetry thesis may be as short as 35 pages. This length is on the short side for a book of poetry, although you may be able to find homes for individual poems in different literary magazines.
If you're submitting a 90-page excerpt of a novel or memoir as part of your final project for your MFA program, you may have to include an overview or chapter-by-chapter summary of your plans for the rest of the book. First, you must first finish the full draft of the manuscript before you can publish it as a novel or memoir. You also may have to make adjustments to the overall story and the previously written parts if the developing manuscript takes shape differently than what you initially expected. Although your final project must be reviewed and approved by an advisor or thesis committee before you graduate, it may still need revising to fit perfectly with the rest of the story once a full draft is complete.
Given how much work MFA students spend on their final project, it's no wonder many students want to complete the story or collection of works and get it published. Getting published is a long process that includes finding an agent and editing their manuscript.
Defending Your MFA Final Project
Before you start worrying about what to do with your final project after graduating, you should focus on the criteria you must meet to graduate in the first place. Meeting a minimum page count is only one aspect of meeting your MFA thesis requirements. Often, one of these requirements is to carefully and thoughtfully edit every page of your thesis in consultation with an advisor, reader or committee. This editing encompasses a lot more than proofreading for typos and grammatical errors. To help you achieve a better, more polished piece of writing, your advisor will critique your work and challenge not only your stylistic techniques but the ideas and themes you want to pursue.
Once you have a complete draft of your final project that is approved by your advisor, you may have to defend your creative work in front of a committee or the public. This requirement may take many MFA students by surprise, even though they know that graduate students often have to defend an academic or research-based thesis or dissertation. While defending a creative thesis doesn't mean having to explain or justify your choices in designing or carrying out a research experiment, it may require you to answer questions pertaining to your influences, your strengths and weaknesses, your future career and writing plans and even what you learned in your MFA coursework.
Some MFA programs require that the student present not only the finished draft of the thesis but also a full body of work that shows how the draft has grown, changed and developed over the course of your writing and revisions.
Additional Resources
How Does Someone Apply for an MFA in Writing? Do I Have to Have Been an English Undergraduate Major?
How Many Pages of Writing Do I Need to Offer for a Writing MFA Portfolio?
Will an MFA Help Me Get Jobs, Or Is My Portfolio More Important?