You need more than a master's degree in human resources management – one of the highest-paying master's degrees – to succeed as an HR manager. Your personality traits, temperament and personal strengths are especially valuable to this career. The best human resources managers tend to be naturally organized individuals who think strategically and are excellent leaders and listeners. While you will have the easiest time finding success in the field of HR if these qualities and strengths come naturally to you, don't despair if not all of them do. You can improve the skills and work on developing the traits that matter most for human resources managers through your education and work experience.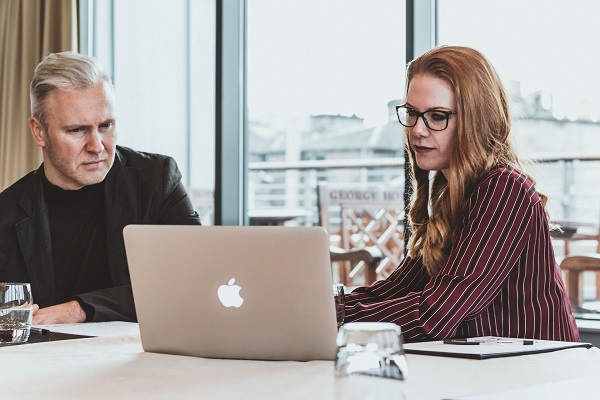 IMAGE SOURCE: Pixabay, public domain
Well-Organized
Skills in organization are among the most essential qualities for human resources managers, according to the United States Bureau of Labor Statistics (BLS). Rarely will an HR manager be able to just put all other responsibilities aside for any considerable length of time and instead focus on just one task.
After all, the company depends on them for overseeing worker recruitment, training programs, benefit programs and workforce planning, as well as staffing issues and disciplinary actions. Human resources managers act as coordinators, supervisors and consultants who educate and advise all areas of management, as well as the link that connects management and administration to workers, according to the BLS. Even when planning a major training program or a big recruiting effort, HR managers can't let matters of employee benefits, disciplinary issues and performance evaluations fall by the wayside.
If you're the kind of organized person who doesn't have a problem juggling and prioritizing different projects, you will likely be able to keep up with the demands of human resources management positions.
Strategic
Human resources managers aren't as involved in the strategic management of a company as, say, the Chief Executive Officer (CEO) and other top executives. However, their work requires a strategic nature, especially with regards to making decisions and managing the company's most important resource: its workers.
A big part of an HR manager's job, according to O*NET, is being able to choose the best candidates to hire for a job and the best workers to assign to a task. Human resources managers should understand how to develop employees into the best workers they can be through training and coaching methods. They also need to find the balance between directing how employees work and motivating them. Critiquing employees' work without being critical can be a challenging feat, but the best human resources managers are able to find the right times and ways to accomplish this goal and leave workers feeling motivated instead of deflated.
In several aspects of their work, from choosing who to hire to selecting the training programs and efforts most likely to be effective, HR managers make decisions. Strong decision-making skills are integral to success in this role, the BLS reported.
An Inspiring Leader
As a human resources manager, you're a leader in many capacities. You're the one who leads the human resources department and all of the specialists and support staff it comprises. You may also lead projects in the sense of choosing what employees to assign a task to and, in some cases, serving as the point of contact between those workers and management. Whether you're leading training and development programs or leading the search for new talent on any given day, what's certain is that you can't be a successful HR manager if you can't become comfortable with the responsibilities of leadership.
Given the significance of people in the context of this leadership role – especially compared to other management positions, such as marketing manager or finance manager – being a leader who motivates, inspires and brings out the best in workers is particularly critical.
A Great Listener
Communication skills, in general, are vital for human resources managers, the BLS reported. However, being a good listener – and an active listener, is an especially valuable trait for an HR manager, according to O*NET. When you're an active listener, you don't rush people or make them feel like your mind is elsewhere when they are speaking. Instead, you give their words, as well as their nonverbal cues, your complete attention. If you don't understand their points, you ask for clarification in a way that is respectful and appropriate.
Human resources managers use their listening skills throughout their daily job duties. Interviewing job candidates, sorting out workplace disputes, understanding why and how workers currently do their jobs so their work can be improved and clarifying what management is looking for in a team to perform a task are all aspects of HR management that require listening skills. How you make employees feel when you're listening to them can affect whether they see you as approachable – which determines whether they approach you promptly when problems arise or whether they allow small issues to turn into big ones because they don't want to involve you.
Communication skills go hand in hand with interpersonal skills, because good communicators tend to navigate interpersonal interactions more successfully. However, HR managers need more than just strong "people skills" to perform well at their jobs.
Additional Resources
Is Being a "People Person" Really That Important of a Trait in HR?
What Qualifications Do I Need to Become an HR Manager?
What Are the Typical Job Responsibilities of an HR Manager?