For many years, a key part of getting into a Master of Business Administration (MBA) degree program – one of the highest-paying master's degree programs – was work experience. Today, MBA admissions personnel take a somewhat different perspective of experience as a requirement for graduate school consideration. While many business schools still emphasize work experience, some programs welcome early-career professionals. MBA programs today are also more likely to look at what your experience entails, not just the number of years of work experience you have.
Variances in Work Experience Expectations Among MBA Programs
Some MBA programs will accept students with little or no professional work experience, but those programs are comparatively rare, according to U.S. News & World Report. Among full-time MBA students newly admitted to top-ranking programs in 2020, the average amount of work experience is four years, U.S. News reported.
MBA programs intended for early-career professionals may admit students with three or fewer years of work experience. Early-career MBA programs may even consider applicants with no work experience, but they make their admissions determinations based on candidates' demonstration of professional maturity and managerial potential.
If you don't have the years of full-time work experience that MBA applicants traditionally have, you will need to show these qualities in other ways. For example, you may have a documented history of taking on responsibilities and leadership roles while serving in the military, volunteering with nonprofit organizations, interning or participating in other interests and hobbies. Maybe you only recently graduated with your bachelor's degree, but you have an impressive record in another area that highlights your potential as a business leader. In this case, you are in a better position to get into an MBA program without work experience than someone without that non-professional experience.
On the other end of the spectrum are executive MBA (EMBA) programs, intended for working professionals with more experience and higher levels of job seniority. Among the top-ranked EMBA programs, U.S. News reported that the average amount of experience is 13 and a half years.
A Focus on Work Experience Quality, Rather Than Quantity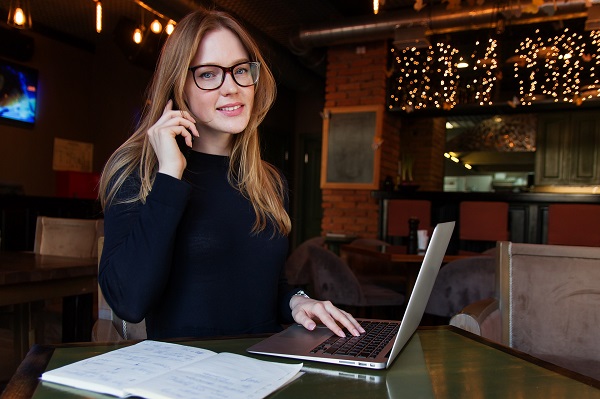 IMAGE SOURCE: Pixabay, public domain
One shift in work experience expectations that has occurred in recent years is a greater emphasis on work performance rather than the sheer number of years of experience. Business schools today want to admit graduate students who are already working toward career advancement.
In this way, it's not so much that business schools aren't looking at work experience but rather that they now take a more nuanced view of applicants' employment history. Quality of experience, and how well that experience demonstrates professional maturity, is becoming more of a factor in admissions to MBA programs now than it used to be, according to U.S. News & World Report.
A history of promotions to roles with increasing responsibilities or leadership duties can make up for having a relatively small amount of work experience. Even if you haven't had a formal title change, a career path that demonstrates increasing project leadership responsibilities can mean more to your application than a large number of years spent working in the same capacity and handling the same job duties.
Conversely, this also means that you can't rely on just hitting an average number of years of experience to get you into an MBA program. If you've been in an early-career role for several years and failed to accomplish any significant promotion or increase in responsibilities, admissions teams may be less than impressed by your work history, even though you have plenty of experience.
Although pursuing your MBA is one way to boost career advancement that has plateaued due to a lack of an advanced education or graduate-level skills, MBA programs want students who aren't just going through the motions. Seeking a graduate degree because it's what you're "supposed to do" at this stage of your career isn't the best move, and applicants who do so may not make the best MBA students.  Today's MBA programs prefer candidates who have their own ambitions and aspirations and who have worked hard to stand out at whatever stage of their career they happen to be in at the time they apply.
If you don't have a long history of work experience, you may not have received numerous promotions to different job titles. MBA admissions teams will generally look favorably upon steady, consistent progression of responsibilities and advancement, not just at who has the most senior-level job title.
Additional Resources
What Constitutes Work Experience for an MBA or Ph.D. Program in Business Administration? Internships?
At What Point or Age Is It Best to Pursue an MBA?
How Important Are Extracurricular Activities in My Application for an MBA?