Pursing your Master of Business Administration (MBA) degree is a natural step toward advance your professional opportunities, since this is one of the top degrees for the highest-paying business careers. For many business professionals, the question isn't if they should earn an MBA, but when is the right time to do so. Deciding when is the best time to pursue your MBA means taking into account factors like the average age and age range of MBA students, your level and quantity of work experience, and how you envision your studies fitting into your personal and professional life.
The Age of MBA Students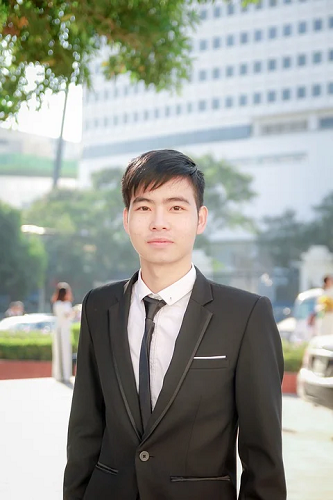 IMAGE SOURCE: Pixabay, public domain
Despite the pervasive fears that you may be "too young" or "too old," there's no one "right" age that you should be to pursue an MBA. The average age of incoming MBA students in the United States is around 27 or 28 years old. Yet the age range for these students is surprisingly broad.
There are students still in their early 20s who are building on only a couple of years of experience and using the degree to jumpstart their management careers. At the other end of the spectrum are older students with a decade or more of work experience. Students who are in their 30s, 40s, 50s and even 60s are going back to school, but often for different reasons than their younger peers.
Earning an MBA later in your life is less likely to substantially increase your income, according to Forbes. It's also unlikely to help you break into a management role if you haven't already done so. However, the expertise you gain from graduate business studies may help you keep moving up into higher-level leadership roles if you are already on the management path or help you develop the skills needed to launch your own business.
For many older students, at least part of the appeal of earning an MBA has to do with personal growth. Going back to school may represent a long-term goal, with earning a degree as a personal as well as professional milestone, and older students are more likely to be pursuing their studies for the sense of personal intellectual fulfillment.
Different schools and program formats attract students of different ages. Often, online and part-time MBA programs have a higher average age than full-time, on-campus programs that may require students to leave their full-time jobs.
Professional Work Experience Before Pursuing an MBA
An MBA is one type of graduate degree program that typically requires students to have at least a few years of professional experience in the field – or a related field – under their belts before applying. How much experience do you need? Experience requirements vary by school and by the degree level and format you are seeking. Two years is a common experience requirement for MBA applicants.
What you have done throughout your time in the workforce is as important as how much time you have spent in it. Top business schools may be willing to overlook having less work experience if you have strong recommendations, perform well in an interview and have a history of quickly earning promotions and achieving measurable results in your career. In contrast, if you have been in the workforce for many years but never achieved a promotion and have no evidence of the business growth or success your efforts have accomplished, schools may prefer a candidate with less extensive, but more impressive, work experience.
The average amount of work experience for students accepted to full-time MBA programs is four years and three months, according to U.S. News & World Report. Students applying to part-time programs tend to have more experience, with an average of six years and seven months in the workforce. If you're eyeing an executive MBA program, which is intended for students who are further along in their professional career and usually have at least a few years of management experience already, you will need a more extensive work history. The average amount of experience for new students accepted into executive MBA programs is 13 years and eight months.
Although some business schools have strict minimum work experience requirements for incoming MBA students, at many schools, having a certain number of years of work experience is more of a recommendation than a hard and fast rule.
A Personal and Professional Decision
Deciding how much experience you should have before going to school for an MBA is about more than meeting admissions requirements. A wise recommendation is to acquire enough work and life experience to help you determine your interests in the field of business and make informed decisions about what you want to do with your degree.
Perhaps you initially chose to work in finance because the opportunities there are more lucrative, but through your experience on the job, you found that you don't really like the work. If you pursued your MBA too early, you may have chosen a finance specialization that you didn't enjoy studying and won't get your money's worth of in your future career.
Or, like many people, you might have planned to get an MBA purely because this degree will help you be "the boss" – not necessarily because you really understood the responsibilities or qualities of a good leader. The time you spend in the workforce, being managed by someone else, gives you valuable insight into the approaches and practices of both good and bad managers.
Besides weighing the professional considerations of when to pursue an MBA, you need to consider your personal life, as well. After all, even for top executives, life is about more than work. Family obligations like raising children or caring for an ailing relative may mean you have to put off pursuing your MBA a little longer or choose a part-time path to attaining the degree. Other students aim to complete their graduate studies before turning their attention to these family obligations. If
Although you need experience for today's MBA programs, that wasn't always the case. Students of the first MBA degree programs 100 years ago often went straight from college to graduate school. Now, schools know how much students benefit from having work experience first.
Additional Resources
What Should You Know About Getting Into an MBA Program?
Which Is Better to Take as Part of My MBA Application: The GRE or the GMAT?
Is It True Companies Might Not Hire You to Avoid Paying Higher Salaries to Someone With an MBA?