Before you can start working toward a master's degree in history, you generally need to complete your undergraduate studies. Naturally, many graduate students of history also majored in the subject as undergraduates. Doing so can help you build a strong knowledge base and cultivate historical thinking and research skills. However, you can still pursue a graduate education in history if your bachelor's degree is in another subject besides history, especially if your background is in a social science or related subject like anthropology, political science, journalism or communication.
The Value of Having an Undergraduate Degree in History
It's not strictly necessary to have an undergraduate degree in history if you want to earn a master's in it, according to the Organization of American Historians. Still, there are good reasons why a bachelor's in history degree is generally the preferred background for this field of graduate study.
For one thing, majoring in history as an undergraduate means you will have plenty of opportunities to develop the knowledge of historical context and historiography that master's in history programs often expect from their students. You will have significant experience using the type of research methodologies appropriate for the field of history. While a student whose only college-level history coursework is in the form of a basic general-education class may not have real firsthand experience using primary sources, you will likely have consulted historical texts of this nature for numerous courses and projects.
Applicants for a graduate school also need to know enough about the field of history to be able to choose an area of interest to pursue in their studies and research. Without sufficient study in history prior to graduate school, it will be difficult to narrow down an area of specialization to pursue. If your intended master's in history program has any prerequisites, having majored or at least minored in history will give you the best opportunity to meet those requirements without having to complete any additional coursework before enrolling in graduate school.
A combination of formal coursework, work experience and historical knowledge and skills decide whether a student is prepared for graduate study in history. History majors should meet standards of preparedness without additional required reading or coursework.
Other Majors That Pair Well With a Master's in History
Some of the non-history majors that can nonetheless help prepare you for graduate study in history include anthropology, political science, journalism and communication.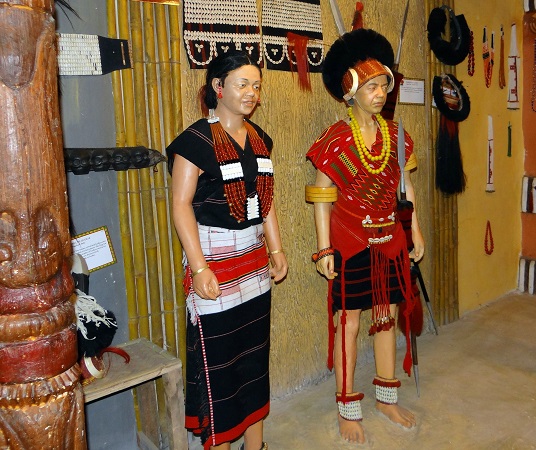 IMAGE SOURCE: Pixabay, public domain
Anthropology, the scientific study of humanity, is a field that explores human culture, society and evolutionary biology across time as well as place. While anthropologists may focus on current cultures and societies, many anthropologists study cultures that existed at different periods in history, so there can be a considerable amount of overlap between these interests. Studying anthropology also equips students with skills in obtaining, analyzing and interpreting qualitative, or non-numerical, data and using primary sources.
Politics and history go hand in hand. Political movements shape regimes, revolutions and other historical events. In turn, historical happenings give rise to changes in political trends and movements. Moving from an undergraduate major in political science to a master's degree program in history is a manageable transition. Using your political science background to go to graduate school for history may make particular sense if your historical research and study interests have to do with the role of politics in history, such as medieval politics, the political implications of foreign policy decisions and political factors in issues such as poverty, labor law and oppression.
If you think of journalists as being primarily interested in chasing down leads in breaking news stories, you might not expect them to share much common ground with historians. However, good journalists are skilled researchers who put in the work to obtain useful, relevant and accurate data to tell the story of what happened, just as good historians must be.
Some journalists, especially those who write in a particular niche, are interested in earning a history degree to develop a knowledge of the historical context into which modern issues and events fit. Whether you're reporting on matters of oppression and inequality, foreign policy, culture, politics, science or just about any other modern topic, you can benefit from knowing about the events, movements and perspectives that came before. Alternatively, someone who has worked as a journalist and developed a knowledge base in the history of their usual writing topics might use a history degree to shift their career from journalism to writing and creating content about public history.
Studying communication at the undergraduate level might prepare you for a role in mass media communications or corporate communications. More generally, though, these programs equip students with the skills to express thoughts and ideas well in written, spoken and multimedia formats. Often, these undergraduate programs also strengthen students' skills in research, interpretation of information and the development of logical, evidence-based arguments, all of which are skills that hold a great deal of value in the field of history.
Students might also come to the field of history from backgrounds in other social sciences, such as sociology, the study of social groups, relationships and dynamics.  
Additional Resources
What Career Opportunities Do I Have, Other Than Teaching, With a Master's in History?
What Is Important in My Statement of Intent for a Master's in History Program?
Do I Need to Say What I Specifically Want My Thesis to Be When I Am Applying to Schools for a Master's in History?