Students pursuing a bachelor's degree in business and information technology (IT), one of the highest-paying bachelor's degrees, have plenty of ambition. If you're already thinking ahead to graduate school, you may wonder what to expect. Many business and management professionals choose to earn a Master of Business Administration (MBA) degree, which you can pursue with or without an emphasis on information technology. On the other hand, you could focus your graduate studies on IT instead of business by choosing a Master of Science in Information Technology degree program. Any of these options will help you advance your career potential, but choosing the right program for you depends on the skills you want to develop and the path you want your career to take.
Focusing on IT in Your MBA Studies
The structure of an MBA program is broad, incorporating graduate-level courses from different areas of business, but it also allows for some depth of study through a choice of concentrations. Given the increasing importance of technology in today's business world, information technology has become a popular concentration within MBA programs.
When you pursue an MBA with a focus on IT, you complete courses in both IT strategic solutions and leadership, combining the tech and business worlds. However, it's not a 50-50 split. Your core studies in this degree program will be in business topics, with a smaller sequence of technical courses in topics like web marketing, business analytics prediction and enterprise systems deployment.
While you will probably need some level of familiarity with information technology to pursue an MBA with an IT concentration, this program doesn't require the same foundation as specialized graduate studies in IT.
MBA programs Without a Focus on IT
If you already have an undergraduate IT background, choosing a different concentration may help you gain some abilities that you're currently missing or flesh out underdeveloped skills to reach your full potential.
When might you want to switch from a focus on IT to a different MBA concentration? Generally, you would do this when you want to make some kind of transition in your career – for example, if you're eyeing a new position where your primary job duty would be something other than information management.
If your goal is to earn the highest wage, for example, you're aiming to become chief executive of a company. According to the United States Bureau of Labor Statistics, chief executives earn a median salary of $184,460. You don't necessarily need to pursue a graduate-level education in information technology to reach this goal, especially if the kind of company you want to lead isn't a technology company. Instead, you might be better choosing an MBA program with a concentration in leadership and management or in entrepreneurship.
For other career aspirations, you might choose different MBA concentrations. A finance MBA can help you pivot to a role like financial analyst, IT finance senior associate or leadership roles like finance manager. If you'd like to work in the administration and leadership of an international corporation, a global management MBA concentration may be valuable. Other areas of concentration you might pursue include traditional business subjects like marketing and newer topics like E-business.
Some MBA programs only take a year if you are studying full-time, but for those who can't commit to full-time study, there are part-time and even online MBA program options.
A Master's in IT Without the MBA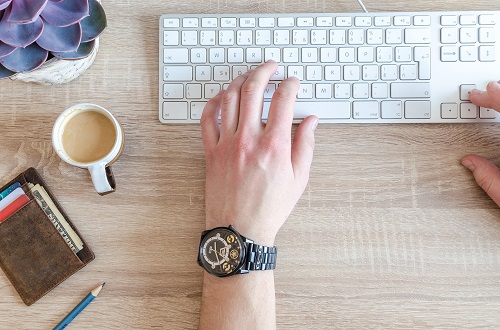 IMAGE SOURCE: Pixabay, public domain
A final option for information technology professionals to consider is a Master of Science degree in IT. These non-MBA master's degrees are more specialized than you would find in a traditional MBA program, even one that includes an IT concentration. Students in a master's degree program in IT develop advanced technical expertise to a degree that you wouldn't accomplish through the broader curriculum of an MBA program.
Instead of rounding out their business studies with a few graduate-level technical courses, Master of Science in IT students complete much more extensive coursework in information science topics. Core courses may include system analysis and design, computer networks, database design, SQL query design, information security management, data modeling, information systems project management and more. Like MBA students, students in a master's program in IT may have the chance to pursue additional studies in an area of specialization, such as information security and assurance, business intelligence and analytics or project management.
The question students need to answer before they choose a degree program is whether they want to focus primarily on building their business skills or their technical IT skills.
Additional Resources
Is it True Companies Might Not Hire You to Avoid Paying Higher Salaries to Someone with an MBA?
Highest Paying MBA Degrees – Majors & Careers
Do I Need to Know My MBA Specialty Before Starting Classes?