A master's in marketing, one of the highest-paying master's degrees, naturally prepares you for promotion to higher-level roles in marketing. What students might not know is that marketing degrees can be more versatile than you may expect. With a marketing education and experience serving in one or more areas of this field, you might be qualified to get a position in management, human resources, accounting or finance.
Management or Administration
Your marketing educations and experience can be valuable if you want to work in management or in an administrative role within a business. In planning their campaigns, good marketers do a lot of the same types of work that good managers of all kinds have to do. They set goals, conduct research to inform their path to reaching that goal, develop plans and strategies to meet their objectives and collaborate with others involved in the work. They may be in charge of sticking to budgets, identifying programs and tools that will help their efforts succeed and analyzing the results of their projects.
Whether at the department level or the executive level, managers establish goals for their teams and then plan for success, including securing the resources workers need to support their efforts. Managers hold workers accountable and oversee – if they don't do the work themselves – analyses of company progress and worker performance reviews.
A marketer who wants to work in a management role outside of their field might first advance to a marketing manager position and then move into different departments.
Human Resources
Marketing is, in many ways, about people. When developing a marketing campaign, you need to get inside the head of the consumer to whom your company aspires to make a sale. Through interviews, focus groups, questionnaires and other methods of market research, you're going to be working with people. You will also need to collaborate with your colleagues and with any professionals, such as freelance graphic designers, copywriters and video producers, who assist in your campaigns. If you work in a marketing agency, there is a whole client side to the work, while if you're part of a company's in-house marketing department, you have to work toward common goals with company management and administration and with other departments.
All of this is to say that the field of marketing has more in common with human resources than you might expect. If you're good at building connections with other professionals in the marketing field, interfacing with clients of the marketing agency and managing professional agreements and contracts related to marketing services and campaigns, you might also be successful as an HR specialist.
Another way to think of human resources is as the internal marketing and branding associated with employment within a company. Through its internal communications, teambuilding efforts, company policies and other messages and actions, the human resources department shapes workplace culture and expectations. When it comes to recruiting, HR professionals market their organization as a company that candidates would want to work for through job descriptions, interviews and phone and email communications.
Marketers who are contemplating a shift into HR should focus on gaining a broader knowledge of general business studies. You can also consider earning a master's degree or seeking certification in the field of human resources.
Accounting or Finance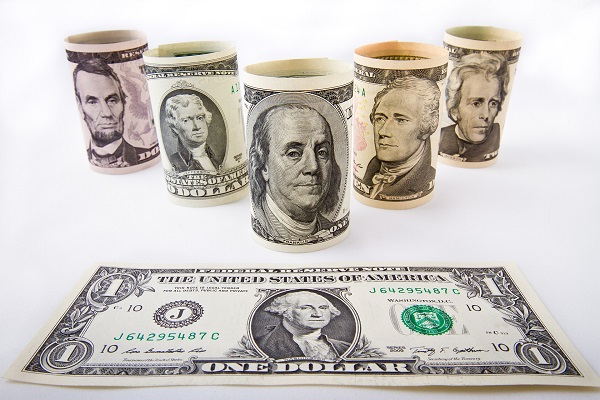 IMAGE SOURCE: Pixabay, public domain
On the other hand, if it's the quantitative and analytical side of marketing that you enjoy, you might decide to make the move into a math-heavy branch of business, like accounting or finance. Accounting is the subject that's concerned with creating financial statements and reports, while finance is the field that revolves around strategically using financial data to make the decisions that help a business grow, reduce waste and improve profitability. One difference between accounting and finance is that accounting tends to have a narrower focus on calculating reports and statements, while finance tends to be a broader area that involves risk, probability and different types of assets.
To jump into accounting or finance roles with a marketing background, you're going to have to convince potential employers that your quantitative skills are strong enough. Rather than highlighting your creative contributions to marketing campaigns, you would want to emphasize the quantitative work you have done when conducting market research and calculating return on investments made on marketing campaigns. If you managed a marketing campaign's or department's budget, that could help you demonstrate that you have some history of accounting-related work, even if your primary job function was marketing rather than accounting.
Even if you have the aptitude for a quantitative business subject and some math-related experience as a marketer, you may opt to pursue a Master of Business Administration (MBA) degree if you hope to turn your career toward finance or accounting.
Additional Resources
Will Most Marketing Skills Transfer Between Different Fields?
What Are Some Typical Entry-Level Marketing Positions?