What is an Education in IT?
IT or information technology is the field of technical science dedicated to overseeing, installing, or troubleshooting digital infrastructure for large organizations and consumers alike. An education in an IT program will endeavor to build students' problem solving skills, critical thinking, and command of computer technology, while cultivating a strong foundation of technical knowledge.
Technical knowledge such as software programming, software engineering, and web development are common areas of focus for IT programs. Though many IT degree programs will focus on one area and build a curriculum around it, thereby conveying a degree specialization that is meant to help students build expertise towards targeted interests. What degree specializations a student chooses will certainly determine the career opportunities available in the IT job market after graduation.
Why Invest in an Associate's of IT?
Unlike a bachelor's or master's program an Associate's of Information Technology program presents a much lower barrier of entry comparatively, that is, the requirements for enrollment are much less stringent. An Associate of IT can be completed in just two years, marking half the time that an undergraduate program requires, which also translates to much lower tuition costs.
The true value of an Associate of IT however, is in its power to prepare students for their next level professional ascent. Earning an Associate of IT is a quick and affordable maneuver that when completed successfully can either position students for acceptance into the best undergraduate IT programs, or position them to enter the workforce and begin building resumes.
This makes an Associate of IT an ideal option for adult learners and working professionals who wish to make a career change, but who might not have the background to warrant an easy transition into a Bachelor's program.
What is our Methodology for this Ranking?
Considering the view that the true value of an associate's degree is located in its accessibility and flexibility, we have doubled down on this sentiment in this ranking. As such, we focus only on Associate's of IT degree programs that can be completed entirely online. With this in mind, the degree programs below should represent the most accessible options to the largest number of prospective students.
While there may have been a time when an online degree carried some element of stigma, that time is gone. Many of the country's best universities now offer fully fleshed out departments of distance learning and offer hundreds of degrees totally online. We have scoured available offerings to uncover which offer the best Associate's of IT programs according to the following metrics:
The overall clout of an institution and the reputational value conferred to its degree holders.
Number of Specializations
Being able to pursue your desired area of specialization is often as important as anything.
Given the time and investment involved in an Associate's degree, we have weighted schools where students see this investment come to fruition at graduation.
25 Best Online Associate's of IT
Florida State University Jacksonville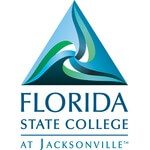 FSU Jacksonville takes the number one spot on this ranking for multitude of reasons. Foremost of which is the reputation of its online degree offerings which consistently rank among the nation's best options. This reputation has been generated by award-winning faculty and upheld by alumni who participate in the upper echelons of many industries and areas of government.
Particularly in the case of the Information Technology program, FSU Jacksonville offers a fully online Associate in Science (AS) in Computer Information Technology. This program works in conjunction with Microsoft's Developer Network Academic Alliance, which provides students with tremendous value–a free licensed copy of Microsoft's server along with a full-blown developer kit, and a 50 hour professional internship to cultivate one's experience in the workforce.
FSU Jacksonville further distinguishes itself from the competition by offering students even greater flexibility in curriculum. Students can choose from any of the four career tracks:
Software Development Track
Web Track
Database Track
Data Science Track
Click here to learn more.
Randolph Community College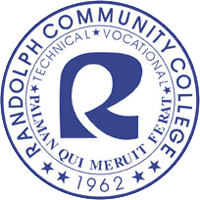 Randolph Community College was founded in 1962 has carved out a reputation for itself in many ways–but among the most notable is its commitment to student care. A stellar student to faculty ratio ensures that each Randolph Community College student receives the guidance necessary so that they might make the best choices–both during their graduation and thereafter.
Randolph looks to offer students an Associate of Science that is highly flexible. This flexibility allows students to essentially tailor their Associate's Degree program to match the four year program (or entry level job) they wish to move into after graduation.
With this in mind, Randolph offers an Information Technology track that will prepare students to quickly and affordably move into the job market, or on to the next state of their IT education.
Click here to learn more.
St. Petersburg College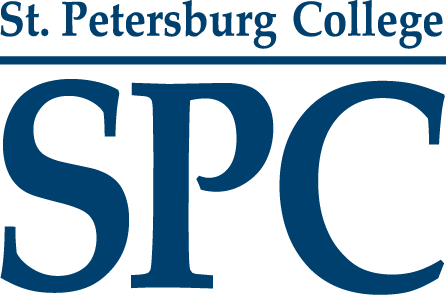 Founded in 1927, SPC defies traditional conceptions of what a community college is by performing on the level of much larger universities. For instance, SPC produces alumni who bring in the largest wages of any community college graduates. This accomplishment is due to the commitment of faculty to deliver career-focused and industry-relevant curriculum to students so that upon graduation they are ready to thrive professionally.
SPC offers a fully online Associate of Science in Computer Information Technology that clearly holds true to a career focus. The program offers a curriculum couched in business and real world considerations that are further reinforced through a professional technology support internship. Similarly, students have the option of a degree focus in technology support that prepares students for a seamless transition into employment as a tech support specialist.
If students wish to take a different route, there is also a tack available in data science. SPC further encourages students to succeed in the workforce by offering coursework which prepares students for the following industry certifications:
CompTIA A+
CompTIA Network+
Microsoft Office Specialist (MOS) Office
Microsoft Office Specialist (MOS) Excel
Click here to learn more.
University of the Cumberlands
With more than 18,000 students and degree programs in more than 40 areas of study, UC is one the largest and most affordable private universities in Kentucky. UC's mission is to deliver a quality education at an affordable price so that students from all backgrounds can pursue professional advancement. This mission is likely a result of UC's Christian values, which translate into a focus on leadership and community engagement in program curriculums.
UC offers an Associate of Information Technology that can be completed entirely online. This program is designed with a broad approach to the subject in mind, so as to provide students a strong foundational knowledge that can work as the basis for many different career paths. This program has received numerous accolades, among the most notable of which is the certification as a National Center of Academic Excellence in Cyber Defense (CAE-CD) by the National Security Agency (NSA) and the Department of Homeland Security (DHS).
Click here to learn more.
Peirce College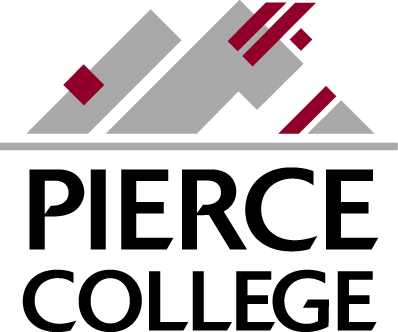 Founded in 1865 Peirce College began as Union Business College whose primary purpose was to provide education and professional advancement opportunities to soldiers returning from the Civil War. Today Peirce College is holding true to this commitment and is Pennsylvania's only institution of higher learning that commits all of its resources to educating adult learners.
With the advent of online education technology, Pierce College has redoubled its efforts to provide accessible and convenient education to adult learners who might pursue a degree amidst busy professional and family lives. Specifically, Pierce offers an Associate of Science in Information Technology.
This program is designed to jumpstart students' careers in information technology, and does so by designing curriculum to match the real world demands of the job market. Students in the program will be able to earn certain key certifications to aid in this process.
Click here to learn more.
Indiana Wesleyan University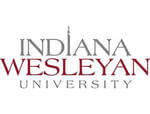 Founded in 1920, IWU holds a rich history of combining religious leadership with academic excellence, and is now a large liberal arts Christian university under the umbrella of The Wesleyan Church. While many universities have only recently addressed the demand for online education and adult learner programs, IWU developed its adult education program in 1985. This program now services over 10,000 adult learners, so prospective students can rest assured that online and adult learning programs have been perfected at IWU.
Among IWU's online offerings are an Associate of Science with a Major in Computer Science that can be completed entirely online. In accordance with the program's primary mission to prepare adult learners for professional advancement, curriculum is organized in a broad fashion so that students build competency in many areas relevant to industry demand. Students can also pursue personal interests and build toward specialization by taking electives in their area of interest.
Click here to learn more.
Union County College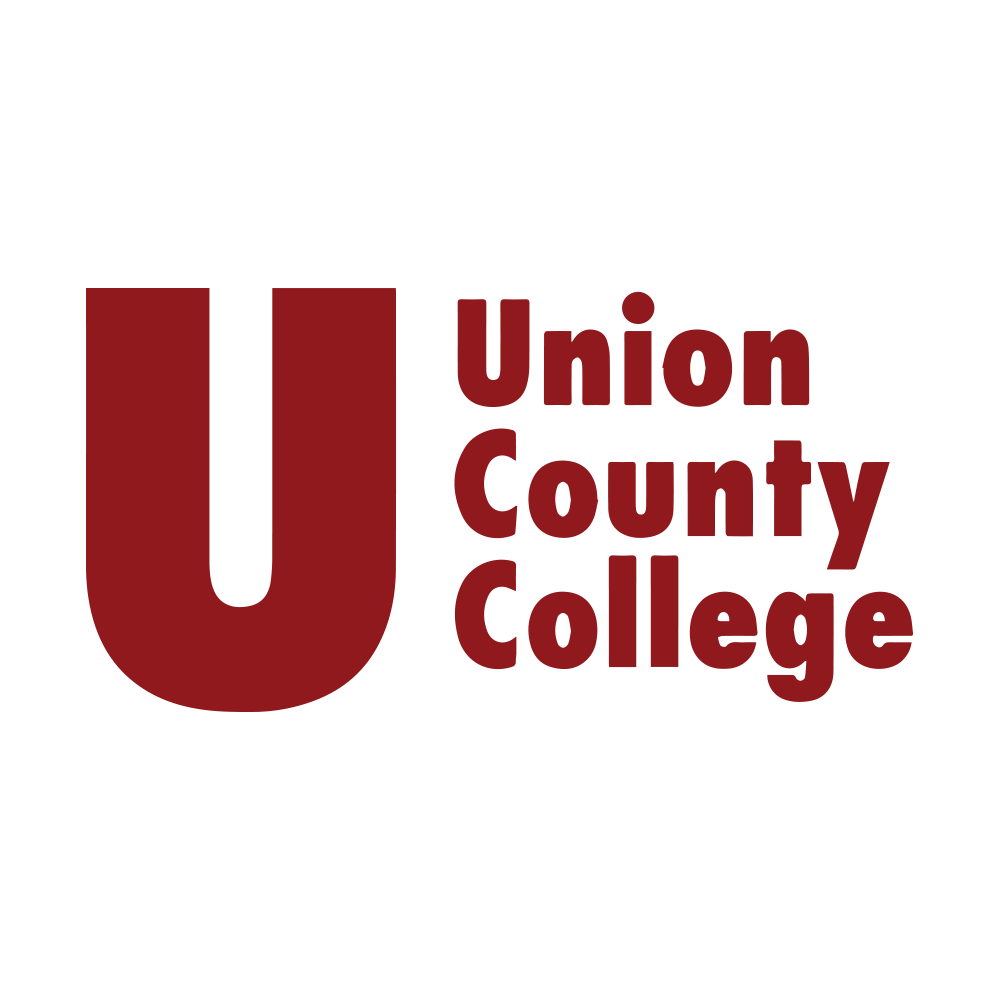 Founded in 1933, Union County College is a public comprehensive community college that emphasizes adult learner programs. These programs service over 20,000 students through fully accredited continuing education degree paths. UCC is one New Jersey's only Community Colleges to brandish such a distinguished history in adult learner education and credit transfer services. The core intention of UCC is to provide affordable and flexible education programs to jumpstart students' futures.
This intention of providing adult learners with career relevant programs has led to UCC building out online degree program paths to accommodate busy working schedules and family lives. Among these online programs is an Associate of Science in Computer Information Systems & Technology.
This Associate's program can be completed through 60 credit hours over four semesters in two years. The program's emphasis on information system curriculum prepares students for easy transition into a four year bachelor's program or into the information systems job market.
Click here to learn more.
Minnesota State Community and Technical College
Minnesota State Community and Technical College has carved out an excellent reputation for working with both adult learners and recent high school graduates alike. In particular, M State provides over 30 fully online programs made up of more than 200 virtual courses. M State distinguishes itself as a school dedicated to helping its students reach the next level in professional development–even amidst demanding work or family life.
M State demonstrates its value to prospective IT students through a combination of affordable, flexible, and specialized degree path offerings. Students can choose a more generalized degree or they can begin building targeted expertise in one of the M State's more specialized tracks.
M State offers a fully online Associate of Applied Science (AAS) in Information Technology, which employs a curriculum based on industry relevant software, technical support strategy, as well as collaborative research and development approaches. Students can further specialize their approach in pursuing one of the following specialized degree paths:
Information Technology – Database Administration
Health Information Technology / Coding
Click here to learn more.
UMass Lowell
UMass Lowell services thousands of students–both on-campus and online–through its Division of Graduate, Online, and Professional Studies. This makes it one of the largest nonprofit online continuing education programs in New England, housing a massive catalogue of fully online graduate and undergraduate degrees that can be completed on either a full-time or part-time basis.
UMass Lowell online degree programs can be completed either entirely online through virtual classroom technology or through a combination of online and on-campus coursework. UMass Lowell's Associate of Information Technology provides a comprehensive education in the major introductions to the subject, while also allowing students to customize curriculum to match their career goals and interests.
While students can choose from a wide variety of options–even developing a unique focus of their own if appropriate–common choices are as follows:
Programming
Networking
Database management
Website design
Multimedia
Click here to learn more.
Broward College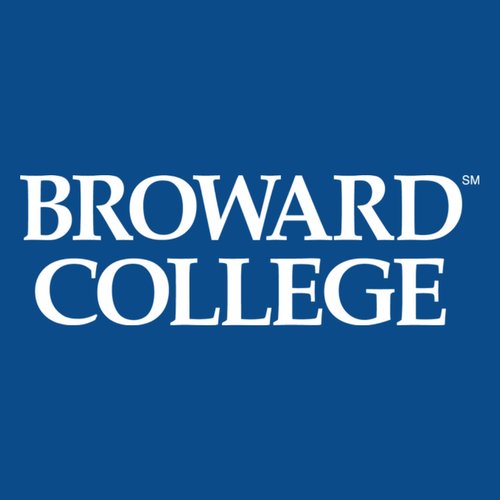 Broward College has built an intriguing business model in higher education, that is, the College has demonstrated tremendous success in predicting emerging industry needs and developing professional certifications accordingly. These certifications can usually be completed in about a year, and thus get students into the workforce as quickly and affordably as possible. Broward also offers fully online associate's and bachelor's degree programs that consistently rank among the country's best STEM programs.
Broward's available selection of IT-faced degree programs is one of the most extensive on this list, and as such empowers its students with a tremendous amount of choice. Foremost among these choices is the choice between an Associate of Art or an Associate of Science in a student's chosen area of focus.
An Associate of Art in IT will focus more on the conceptual and theoretical issues of the subject–that is, the qualitative elements. An Associate of Science in IT will focus more on the hard science and technical breakdowns–that is, the quantitative elements.
Students can pursue any of the following degree paths:
A.A. in Computer and Information Science / Engineering
A.S. in Computer Information Technology
A.S. in Software Development
A.S. in Computer and Network Security
A.S. in Technology Program Management
Click here to learn more.
Pennsylvania State University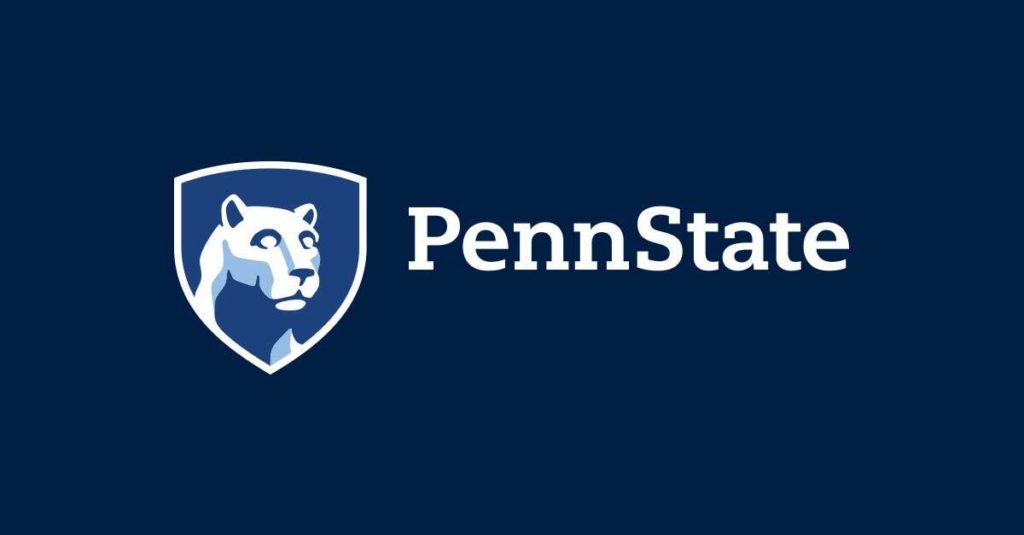 Penn State is one of those schools that confers great value to its alumni and the degrees they hold. This is due in part to the extensive and rich history of Penn State stretching back as far as 1855, making it one of the oldest universities in America. Despite brandishing such a storied and reputable institution, Penn State has remained on the forefront of innovation, particularly in the area of distance education, which it developed officially through its World Campus program over 20 years ago.
So when earning a degree online at Penn State you get the best of both worlds–a degree that represents academic excellence, and a format that represents decades of fine-tuned accessibility and flexibility. This is particularly true in the fully online Associate of Science in Information Sciences and Technology.
Students in this program will progress through a curriculum designed to build a strong foundation in the all the introductory pillars of information science and technology, however students will also have the opportunity to build expertise in tracks that provide specialized curriculum:
Baccalaureate Track – Credits transfer to Bachelor's in IT at Penn State
Generalized Business Track – Improve overall entrepreneurial skill
Individualized Option – Work with an advisor to establish a unique path
Networking Option – Focus on network and computer administration
Click here to learn more.
Herzing University

Herzing University is a higher learning institution that jumpstarts student careers by enrolling them in career focused degree programs that instill knowledge along with crucial life skills such as critical thinking and leadership. Herzing has developed a reputation for innovation, especially where online learning is concerned, as it is regularly recognized as offering some of the best online degree programs in the higher ed market.
Among these degree programs is a fully online Associate of Information Technology. This program remains true to the larger commitment of Herzing to deliver industry relevant curriculum by directly preparing students to earn professional IT certifications listed below. There is also an Associate of Technology Studies for students who wish to build a career in technology, but who wish to avoid the highly technical side.
CompTIA Security+
Cisco Certified Network Associate (CCNA)
Microsoft Certified Professional (MCP)
Click here to learn more.
Keiser University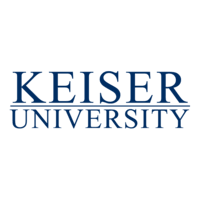 Keiser University is one of those organizations whose mission has been validated by its results, that is, the University was founded in 1977 with the mission of two doctors to develop a better option for education of adult learners. Since then Keiser has produced tens of thousands of successful professionals, many of whom earned degrees amidst busy work and family lives–a feat only made possible by its online degree capabilities.
Specifically Keiser offers an Associate of Science in Information Technology with a focus in network administration and emphasis in cyber support. This program is meant to establish a foundation in information technology, while also preparing students to take on employment in the aforementioned subspecialties.
The program's curriculum combines theory and practice by investigating real problems occurring in the industry. Critical thinking and strong communication skills are also emphasized to help encourage the development of students so that they may thrive as they continue their IT education or enter the job market.
Click here to learn more.
Saint Leo University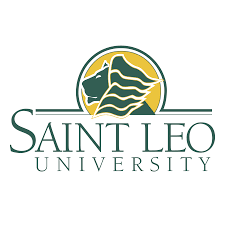 Saint Leo University is the oldest Catholic institution of higher ed in Florida, and is also recognized as one of the top liberal arts universities in the state. Though Saint Leo is recognized for its rich Catholic history, it welcomes students of all faiths and backgrounds including those of without any religious affiliations. This background however, will translate into a noticeable focus on stewardship and community leadership within a degree program's curriculum.
Saint Leo offers a fully online Associate of Information Technology that looks to prepare students for entry level positions in the job market. For students interested in combining a top notch IT education with an emphasis in leadership and ethics, this program is certainly one to consider.
Click here to learn more.
Campbell University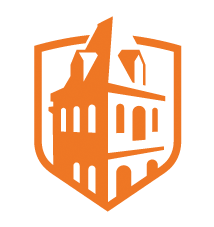 Campbell University is distinguished by several factors: its rich history, its christian approach, and its stellar reputation. Founded in 1887, it is one of the oldest Christian institutions in North Carolina and enrolls more state locals than any other private university, and moreover, Campbell is one of only four universities in the state to have reached the highest level of accreditation.
Campbell University also demonstrates a willingness for innovation evidenced in its recent commitment to building out online education and adult learning programs. Among these is the Associate of Science in Information Technology which provides students with the opportunity to build expertise in a targeted area of focus. Students can complete any of the following specialized degree paths:
Associate of Science in Homeland Security
Associate of Arts in Information Technology Security
Associate of Arts in Information Technology Security – Management
Click here to learn more.
College of Southern Maryland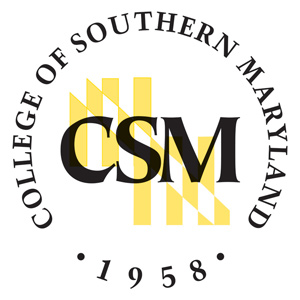 CSM is one of the largest community colleges in the state, and is recognized nationally as one of the best community colleges for earning an Associate's degree. This is due at least in part to CSM's focus on delivering career relevant education to students in order to empower professional mobility and enhancement. With the recent development of its online degree offerings, CSM has been able to service more students and professionals than ever before.
Specifically CSM offers an Associate of Applied Science in Information Services Technology that can be completed through 60 credit hours usually spaced over two years. The program directors mention that up to 45 of these credits can transfer to four year IT programs, which can significantly lessen both the time requirement and tuition expense.
The AAS in Information Services Technology prepares students to earn any of the following professional certifications:
CompTIA A+
CompTIA Network+
Security+
Linux+
Click here to learn more.
Point University
Point University displays a respectable commitment to its religious ideology, and interweaves Christian doctrine into academically rigorous curriculum. Point University carries out this commitment in fulfillment of its core belief–that to develop students into successful professionals with global awareness, the student must be developed both intellectually and spiritually in alignment with the teachings of Jesus Christ.
Students who are interested in an IT degree based in a Christian worldview will want to check out Point University's Associate of Science in Information Technology. This program prepares students on two levels–first, in the technical knowledge that will open doors to entry level employment in tech support, and second, in the critical thinking and assessment skills that will contribute to continued success throughout one's career.
Click here to learn more.
University of Alaska Fairbanks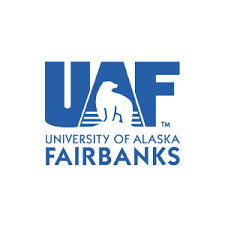 UAF first opened in 1922 and since then has grown immensely to currently service more than 8,500 students, many of which are from around the world thanks to UAF's development of online degree offerings. UAF further distinguishes itself in the amount of choice it offers students, and through its 8 colleges offers 139 degrees in 112 disciplines. And each degree program is based on current research, industry trends, and market needs.
UAF offers a fully online Associate of Applied Science in Information Technology where students learn to install, design, and troubleshoot computer and information systems in a variety of professional environments. Students can pursue a more specialized IT Associate's in any of the following degree tracks:
Computing Technology
Network and Cybersecurity
Network and System Administration
Click here to learn more. 
Georgia Military College
GMC is a nationally recognized leader in community college education, and is the best in the state of Georgia. What makes GMC unique is its commitment to a character-based education that is both career focused and academically stimulating. GMC is also one of the fastest growing community colleges in the country, which is due in part to its growing catalogue of top tier Associate's degrees that can be completed entirely online.
GMC offers an Associate of Science in Information Technology that can be completed entirely online over a two year period for a total tuition cost of around $14,000. Despite this affordable tuition GMC's Associate of IT program, students complete a fully accredited curriculum and can choose from three primary tracks of specialization:
Desktop Programming
Web Programming
Network Systems
Click here to learn more.
Hodges University
Hodges University is an institution that looks to set itself apart from the competition through a singular commitment to its students both during their enrollment and even after graduation. Hodges has invested in building a strong and active alumni community, who now actively participate in the professional advancement of one another–which is an excellent prospect for any future student. Another notable distinction is Hodge's focus on delivering career focused online degree programs for adult learners and distance students.
Hodges offers a fully online Associate of Computer Information Technology that embodies the commitment to career-relevant material. That is, the program directors divided the degree into what they determined were the more fundamentally distinctive tracks. Students are further empowered by choice from an available selection of electives that are meant to help cultivate and develop students' professional interests.
As such students can pursue a more specialized degree track in any of the following paths:
Computer Information Technology
Cybersecurtiy and Networking
Software Development
Click here to learn more.
Northern Virginia Community College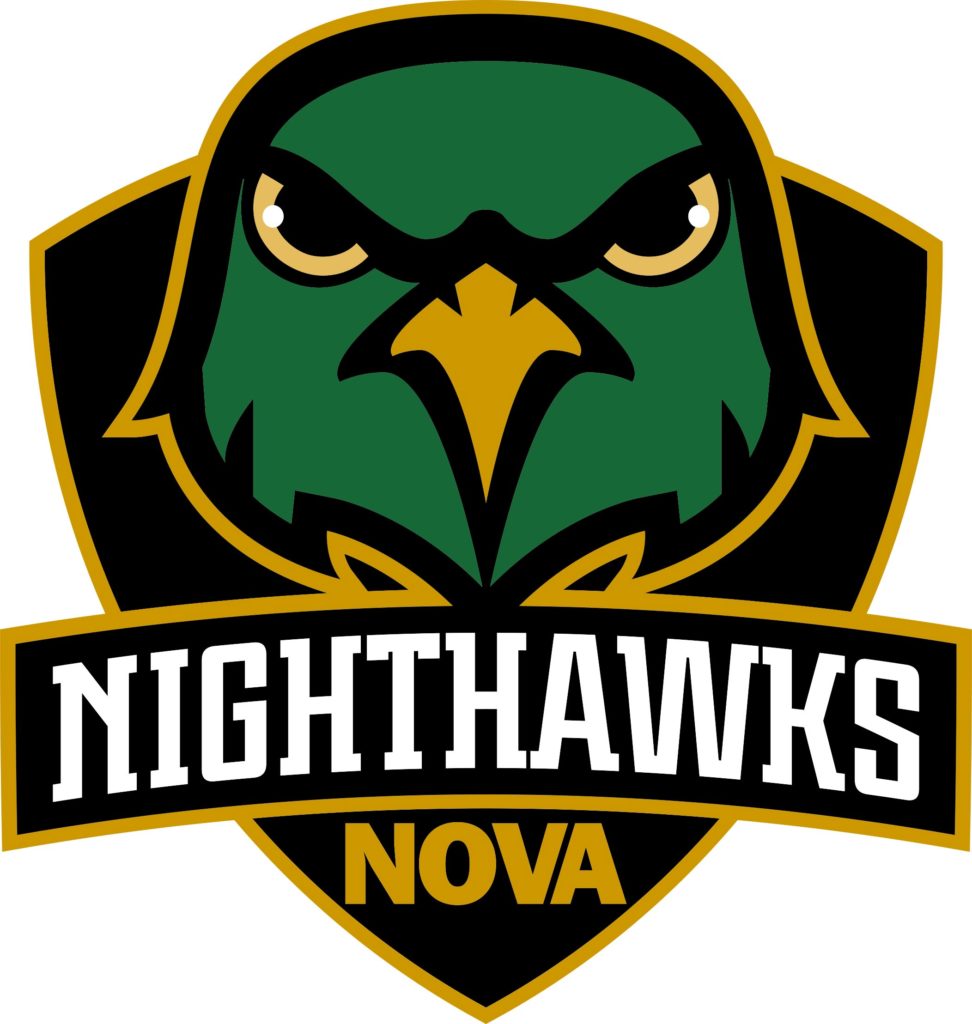 NVCC is the largest institution of education in Virginia and is the second largest community college in the nation currently servicing more than 75,000 students from 180 countries around the world. NVCC adheres to a respectable mission–to provide a world class education to its students in order to produce a workforce that is competitive on the global scale.
Particularly in the case of the Information Technology program, NVCC designs curriculum so that the students are prepared for a seamless transition into a four year IT program. By structuring the program with transfer in mind, students will be able to transfer more credits to their desired four-year program upon completion. While this program will certainly prepare students for entry level positions in the workforce, it is designed specifically for students who plan on transferring into a four year program.
If needed students can begin to develop expertise in the area of the targeted program they wish to transfer to after graduation. NVCC's Associate of IT offers numerous elective options to this end.
Click here to learn more.
University of Maine Augusta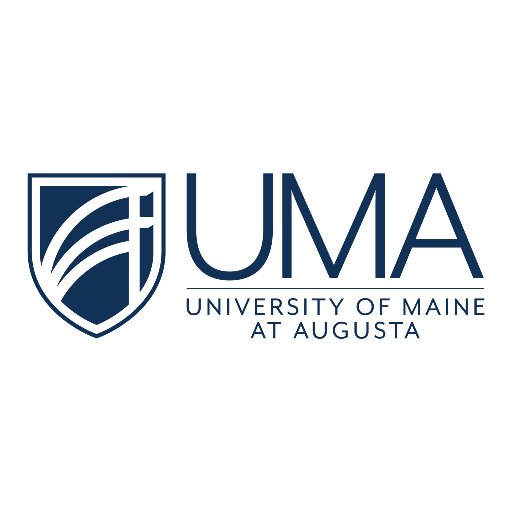 UMA distinguishes itself in many ways, but foremost among these is its demonstrable background in distance education. Despite the ubiquitousness of online education many students might feel trepidation at the idea of a college that has only recently started to offer it. Students will need not worry about this at UMA, who has participated in distance education for more than 30 years. Moreover, UMA offers many financial support systems for its students. In 2019, financial aid totalled out at a whopping $27 million.
UMA offers a fully online Computer Information Systems degree program that can be completed at the Associate, Bachelor, or Master level. The Associate's track covers the following core coursework subjects: hardware and operating systems, networking and security, systems analysis, database design, and applications development.
Click here to learn more.
Southern New Hampshire University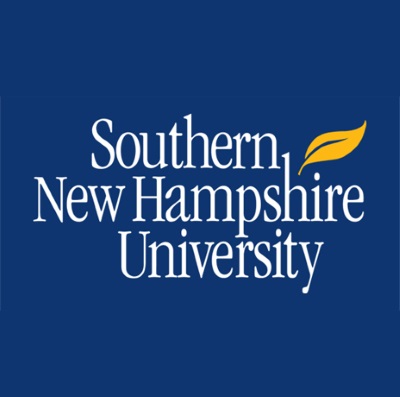 SNHU has received international attention for its online education movement which isn't the first organization to tackle online education, but as mentioned in the 2020 TedTalk, SNHU is certainly among the first to attempt to provide truly global education with resources commiserate to the scale of the task. At SNHU online students can rest assured that they are participating in what is truly a world class education.
Among its hundreds of online degree offerings, is an Associate of Science in Information Technologies that comprises 60 credit hours. Students who graduate from this program can transfer up to 45 of these credits towards a B.S. in IT which constitutes about half of the degree requirements, meaning that this Associate's degree is an excellent choice for quick and affordable professional advancement.
The comprehensive curriculum includes the following subject focuses:
Scripting
Cross-Platform Technologies
Cybersecurity
Operating Systems
Secure Networking Environments
Click here to learn more.
Colorado Technical University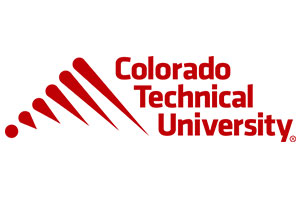 CTU is a leader in innovation and research in higher education, and has developed many unique approaches to adult, distance, and traditional learning practices. Faculty advisors work closely with students–regardless of their chosen learning format–to ensure that they are making the best decisions in coursework and electives in order to reach career goals. This feature alone is an excellent benefit for adult learners who might need assistance navigating online learning programs.
CTU offers an Associate of Science in Information Technology that covers the fundamentals of the subject, while preparing students for either entry level employment in the workforce or for a four year program in IT. A Fast Track option exists to allow students to take up to 30% off of the standard completion time, which additionally equates to about 30% reduction in tuition. There are two alternative degrees that confer more specialization:
Associate's of Electronic Technology
Associate's of Online Technology
Click here to learn more.
Franklin University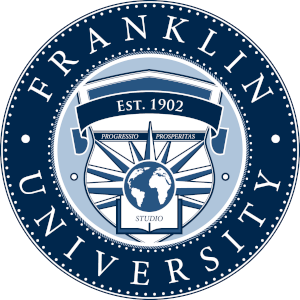 Franklin University is one the largest public universities in Ohio and boasts of a rich history going back more than 115 years. During this time Franklin has built a reputation for servicing adult learners, who might wish to make a career change or start a new one altogether. With this in mind, Franklin has designed its degree offerings to be completed efficiently and affordably, so that professionals can achieve their desired advancement and get back to work seamlessly.
Franklin University offers an Associate of Science in Information Technology that can be completed entirely through online coursework. The program covers all the core pillars of the area–such as technology and problem solving, programming, cybersecurity, and database architecture. Similarly, students can develop particular expertise in any of the specialized degree majors:
Problem Solving with Computing
Principles of Computer Network
Database Management Systems
Cybersecurity Fundamentals
Principles of Programming
Management Information Systems
Introduction to Web Page Construction
Computer Networks: Switching, Routing, & Wans
Click here to learn more.
For Further Reading: