Before you can pursue a Master of Studio Arts degree, one of the 50 highest paying master's degrees, you must finish your bachelor's degree. Aspiring Master of Studio Arts students often wonder if they need a Bachelor of Fine Arts (B.F.A.) or another art-related major to apply to study art at the graduate level. While having a background in college-level art coursework is undoubtedly valuable, most Master of Studio Arts won't exclude a talented applicant purely for majoring in another subject as an undergraduate. However, you must prove your abilities with a strong portfolio of your artistic works.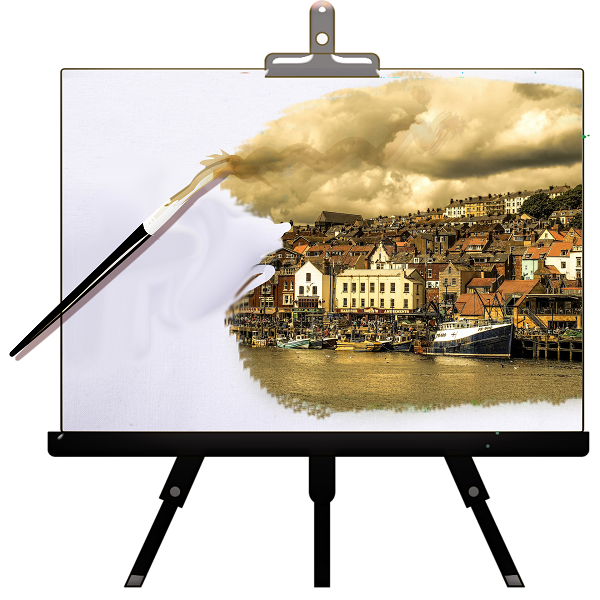 IMAGE SOURCE: Pixabay, public domain
Bachelor's Degrees in Art and Beyond
If you compromised your love of art to study a more marketable major as an undergraduate or you only discovered your passion after you were out of college, you wouldn't be the first student to do so. It isn't too late to pursue studies in art at the graduate level. Many Master of Studio Arts programs will consider applicants with any bachelor's degree, including a B.F.A., a Bachelor of Arts (B.A.) in any subject or a Bachelor of Science (B.S.) in any subject.
Even if you studied art as an undergraduate, you might not have earned a B.F.A. Undergraduate art degree programs also award B.A. degrees. B.F.A. degrees generally require more extensive coursework in studio art than B.A. degrees do and may be seen as more prestigious art degrees, generally. A B.A. is a liberal arts program that tends to require more studies across a broader distribution of arts and sciences than a B.F.A. program does.
Students have come to Master of Studio Arts programs from all kinds of undergraduate backgrounds. You might have started your college education with a degree in philosophy, biology, history, communication, literature or just about any other field.
Art Instruction and Ability Requirements for a Master of Studio Arts Program
What steps should you take if you want to get into a Master of Studio Arts program without a bachelor's degree in art? Depending on the school to which you're applying, you may need some prior coursework in art. You could fulfill this requirement by taking classes on a course-by-course basis as a non-degree-seeking student at a local four-year or even community college.
Most graduate art school programs will consider students who did not major in art as an undergraduate only if they can demonstrate the artistic proficiency needed to excel in the program. Students show their talent by submitting an artistic portfolio, which means you will need to curate a portfolio of your best works of art in the medium for which you are applying to graduate school.
In more ways than one, having a bachelor's degree in art can give you an edge in getting into a Master of Studio Arts program. Some graduate art degree programs state outright that they give preference to students with a bachelor's degree in art. Even among programs that welcome students from a variety of undergraduate academic backgrounds, the quality of the applicant's portfolio is the factor that most heavily determines whether they get accepted into the program.
Generally, students with formal training in art have an advantage in that they have dedicated years to creating and refining their art under the guidance of their undergraduate art instructors. An applicant who didn't major in art doesn't have the benefit of professional feedback on their work and likely has fewer samples of artwork to pull from in compiling their portfolio.
How do non-art majors develop a portfolio? Your portfolio may consist of your favorite works and "assignments" you give to yourself.  Generally, you want your portfolio to consist of original works, rather than fan art or replications of other artists' works. Although you typically want your portfolio pieces to stick to a particular medium of artistic creation (or two), you also want to display the full breadth of your skills by including samples of a variety of subjects and techniques.
Applicants to a Master of Studio Arts program should carefully check their school's requirements to find out how extensive their portfolio should be and how to submit it. If you want to study multiple types of art media, you may need a more diverse portfolio.
Additional Resources
Do I Need to Take a Standardized Test to Get Into Most Master of Studio Arts Programs?
Are My Undergraduate Grades Very Relevant When Applying for a Master of Studio Arts Degree?
Can I Study Two Different Areas in Most Master of Studio Arts Programs?