If you've heard that the Master of Architecture (M.Arch.) is one of the highest paying master's degrees, you might wonder how this degree stacks up against the Bachelor of Architecture (B.Arch.) degree. Both the B.Arch. and the M.Arch. are considered professional degrees in the field of architecture, which means that having one of these degrees from an accredited institution will meet the education requirements needed to move forward with becoming a licensed architect in most states. However, there are differences in both the coursework involved in these programs of study and the career opportunities they offer you.
Undergraduate- vs. Graduate-Level Coursework and Career Opportunities
While both the B.Arch. and the M.Arch. cover the minimum architectural content required to prepare for licensure, there are some significant differences in the coursework. In an M.Arch. degree, all of your classes are taken at the graduate-level, which means even your introductory coursework in the foundations of architecture are upper-division classes. There typically isn't a liberal arts or general education component to an M.Arch. degree as there is to a B.Arch. degree, since you're expected to have already taken general education studies during your undergraduate years. Instead, all of your classes will generally focus on architecture in some capacity. Often, you have more opportunities to specialize your studies in an M.Arch. program than a B.Arch. program.
Whether you graduate with a B.Arch. or an M.Arch, you can start working as an architect intern. Once you have enough experience to meet your state's licensure requirements, you can take the professional exam to become a licensed architect. If you don't want to stop there, though, having a graduate degree can improve your opportunities for career advancement in the field. For example, if you want to rise to the level of architectural manager, having a master's degree is likely to be an asset.
Among architects (excluding landscape and naval), a bachelor's degree is the most common level of education reported, accounting for 56 of the field, while 19 percent report having a master's degree and 15 percent report having a professional degree, according to O*NET. Stopping your education at the undergraduate level is somewhat less common among architectural and engineering managers, O*NET reported, with the number of professionals reporting a bachelor's degree dropping to 46 percent and the number of respondents reporting a master's degree climbing to 27 percent. The third most common level of education reported among architectural managers was a post-master's certificate.
Neither degree is objectively better than the other, since there are benefits of both educational paths. Choosing between them requires you to think not only about your career advancement goals but also your personal and professional interests and values.
The Benefits of a B.Arch. Over an M.Arch.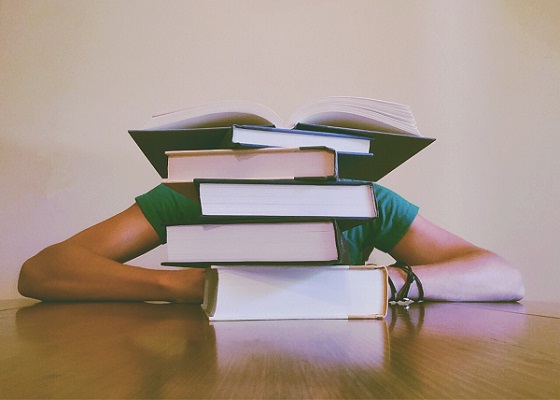 IMAGE SOURCE: Pixabay, public domain
The number-one advantage of starting your architectural studies early and earning your B.Arch. instead of an M.Arch. is that you can get started as an architect sooner. Graduating with your Bachelor of Architecture degree typically requires five years of full-time study, according to the United States Bureau of Labor Statistics (BLS). That may sound like a long time compared to other bachelor's degrees that can be completed in four years and, in some cases, can take less than four years to complete in an accelerated structure program. However, a B.Arch. is a professional program that, in most states, will help you meet the education eligibility requirement for licensure.
The five-year B.Arch. structure is, by far, the fastest pathway in an architect's education. Even if you earned a four-year pre-professional architecture degree as an undergraduate and then finished your professional requirements as an M.Arch. student with advanced standing, you're looking at a total of six years of school, at minimum. If you major in an unrelated program of study as an undergraduate and then have to complete the full length of an M.Arch. program meant for students with no prior architectural study, you're likely to spend a total of seven or more years in school just to have the degree you need to move forward with an architecture career – and that's not counting the considerable experience requirements necessary for licensure.
Of course, earning your degree faster also means spending less money on tuition and school fees. There's also less of an opportunity cost, since you will be out in the workplace, earning money and gaining experience, while students in an M.Arch. program are still in school.
What an M.Arch. Offers That a B.Arch. Doesn't
The biggest advantage of choosing the M.Arch. path over the B.Arch. is having more flexibility and freedom in your studies as an undergraduate. You can major in whatever you want and still wind up being an architect as long as you can get accepted into and meet the graduation requirements of an M.Arch. program.
Suppose, for example, that you want to keep your options open at the undergraduate level of study. Maybe you have some inclination toward becoming an architect, but you're not completely sold on the idea. Choosing a B.Arch. degree pretty much locks you into this occupation and takes more time than most other bachelor's degree programs out there. By selecting a more versatile major on which you can later build your architecture knowledge and skills, you can have one or more backup plans in place in case you end up deciding that architecture isn't right for you after all.
You can also use your undergraduate studies to explore areas that are of interest to you personally or professionally. What you study as an undergraduate may guide your future graduate studies toward different areas of specialization within the field of architecture.
Many M.Arch. programs intended for students with non-architecture backgrounds will consider students from any undergraduate major, including programs in the arts, liberal arts and science and STEM (science, technology, engineering and mathematics) subjects.
Additional Resources
What Is the Benefit of a Bachelor's Degree in Architecture vs. Architectural Studies?
What Kind of Certification Do I Need to Become an Architect?
What Are the Differences Between a Level 1 and Level 2 Master's in Architecture?
Do I Need to Have a Background in Architecture to Get a Master's?