Once you've chosen to pursue a Master of Architecture (M.Arch.) degree, one of the highest paying master's degrees, you have more decisions to make. Many universities that offer graduate studies in architecture have different M.Arch. programs that, at first glance, can be difficult to differentiate between. Applying to the wrong program may prevent you from getting accepted into graduate school in the first place or otherwise keep you from achieving your career goals. The biggest difference between Level I and Level II Master of Architecture programs is whether the program is intended for students with or without an undergraduate education in architecture. Of course, this distinction also affects the curriculum required for the program and how long it takes to graduate.
DegreeQuery.com is an advertising-supported site. Featured or trusted partner programs and all school search, finder, or match results are for schools that compensate us. This compensation does not influence our school rankings, resource guides, or other editorially-independent information published on this site.
Designed for Students With No Architectural Studies vs. Those With a Bachelor's in Architecture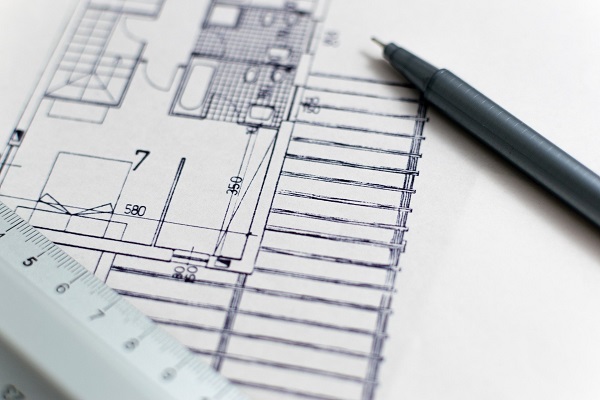 Image Source: Pixabay, public domain
What differentiates Level I and Level II architecture programs is the extent of prior architectural study required of students. Generally, a Level I M.Arch. is a graduate-level professional degree program intended for aspiring architects who don't yet have a professional degree in the field, such as a Bachelor of Architecture (B.Arch.) degree. You may apply to a Level I M.Arch. degree program even if your undergraduate degree was in a completely unrelated field of study, because no prior architectural knowledge is required.
Level II graduate architecture programs typically accept students with prior undergraduate coursework in architecture or a related program, like environmental design. However, the requirements are different for some programs than for others. Some programs admit students who have a four-year pre-professional undergraduate degree in architecture, like the Bachelor of Science in Architecture (B.S.A.) or the Bachelor of Science in Architectural Studies (B.S.A.S.) degree. These bachelor's degrees are not full-fledged professional degree programs and do not qualify students for licensure, which a professional program like an M.Arch. degree typically aims to do. If you already have a Bachelor of Architecture (B.Arch.) degree – a five-year professional degree available at the undergraduate level that, in many states, meets licensure requirements on its own, without necessitating a master's degree – then an M.Arch. degree might be redundant.
Architects with a B.Arch. degree who wish to further their education may be looking at a specialized Master of Science degree instead of an M.Arch. degree. These programs focus on advanced study in areas of interest such as environmental building design and robotics.
Coursework and Time to Graduate
Although some graduate schools structure Level I and Level II M.Arch. programs as totally separate programs, what essentially happens is that students with prior architectural studies are awarded advanced standing. Level II students don't have to complete the foundational coursework required of Level I M.Arch. students, such as introductory-level classes in design studio, construction technology, environmental technology and architectural history. Instead, they can dive right into the more advanced work that their peers in a Level I program won't get to until later in their degree program.
Graduate architecture students with advanced standing can often finish their M.Arch. studies in as little as two years, while Level I students will usually spend at least three years finishing their M.Arch. degree.
Other Names for Level I and Level II M.Arch. Programs
To make things even more confusing, not all graduate schools use Level I and Level II terminology to distinguish between their architecture programs. Some schools, instead, refer to these programs as M.Arch. +2 and M.Arch. +3.
The numerals represent the number of years of full-time study needed to complete the program, so the longer M.Arch. +3 program is often – though not always – equivalent to a Level I M.Arch. program that encompasses a more extensive curriculum for students who are newcomers to the field of architecture. The M.Arch. +2 program would be the equivalent of a Level II program intended for students whose undergraduate background in architecture qualifies them for advanced standing. If it's unclear which of a school's master's degree programs in architecture is right for your situation, reaching out to admissions advisors can help you identify the program that's right for you.
There are also research-based post-professional master's degrees in architecture. Sometimes called Master of Science in Architecture (M.S. in Architecture, instead of M.Arch.) degrees, they focus less on practical design and more on research and theory.
Additional Resources
Do I Need to Have a Background in Architecture to Get a Master's?
If I'm Not Sure About Becoming an Architect, What I Can Do to Try Out the Waters?
What Is the Benefit of a Bachelor's Degree in Architecture vs. Architectural Studies?