It takes a lot to get into a master's in architecture program, which happens to be one of the highest paying master's degrees. You can expect any master's degree program in architecture to require you to submit a complete package of admissions materials. Depending on the graduate architecture program you choose, standardized test scores may be a part of this package. If your test scores are less than impressive, then you may be relieved to hear that some programs don't require them at all, and most programs that do require standardized test scores consider this aspect as just one of numerous parts of your application – and not necessarily the most important part.
How Master's in Architecture Programs View GRE Scores
The most common standardized test used for graduate school programs, especially those in a field like architecture, is the Graduate Record Examinations (GRE) General Test. This test consists of three sections that serve to measure your verbal reasoning skills, quantitative reasoning skills and analytical writing skills. The GRE General Test is more widely used than other graduate exams – like the Graduate Management Admission Test (GMAT) exam for business management students or the Medical College Admission Test (MCAT) for aspiring doctors – due to its general focus.
Different master's degree programs in architecture approach the subject of GRE scores differently. Some master's in architecture programs require all applicants to submit their GRE scores as part of their application package. Other Master of Architecture programs don't require the GRE to be taken at all. Even among master's degree programs in architecture that do require prospective students to submit GRE scores, many programs don't have a minimum required GRE score you must meet to apply. That means that, although you must take the GRE, not performing well on the test won't necessarily prevent you from getting into graduate school.
Both the verbal reasoning and quantitative reasoning sections of the GRE are scored in the range of 130 to 170, and the analytical writing portion of the exam is scored on a scale of 0 to 6 points.
What Else You Need to Get Into a Master's in Architecture Program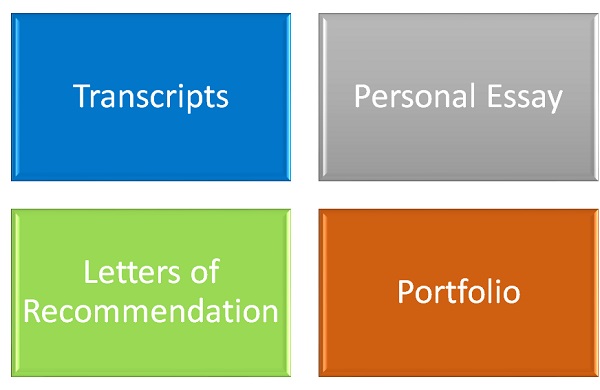 One of the reasons why bad GRE scores won't necessarily stop you from getting accepted into a master's degree program in architecture is because your application package encompasses so many other components. In addition to the application itself, where you provide basic information about yourself, you must submit transcripts and grades from your undergraduate studies in architecture or in any number of other subjects.
Your own personal essay or statement expresses your desire to be part of the program and what you can bring to the school, and your letters of recommendation highlight the strengths that are most relevant to your coursework and future career. One of the most important parts of an application for a master's in architecture program is a portfolio that demonstrates your skills.
At many schools, factors like your portfolio, the passion and credentials you convey in your personal statement and the positive attributes mentioned in your letters of recommendation are considered more relevant than standardized test scores.
Getting Accepted Into a Graduate Architecture Program With Poor GRE Scores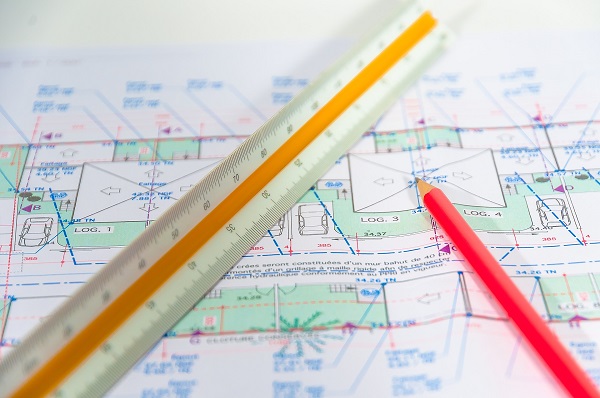 IMAGE SOURCE: Pixabay, public domain
If you know that your GRE scores are somewhat lacking, it's important to do additional research into the schools to which you're considering applying. You won't want to waste your time or effort applying to a program that is a stickler about standardized test scores. Don't attempt to apply to a program if your GRE scores don't meet a specified minimum required score.
Instead, focus your attention on schools that weigh other aspects of your application more heavily than those poor GRE scores you have received. This may mean looking beyond the most prestigious graduate schools for architects and instead finding a program that more closely aligns with your strengths and interests, such as practical design work as opposed to theory and criticism. If you're already compensating for poor GRE scores, you want to make the rest of your application materials stand out – in a good way – as much as possible. Devote plenty of time to perfecting your portfolio. If possible, cultivate strong relationships with mentors, supervisors of field experiences, instructors and others to further your own knowledge of the field and set the stage for networking opportunities and exceptional recommendations.
 You can also improve your candidacy for a master's degree program in architecture by participating in relevant clubs and organizations, such as the American Institute of Architecture Students.
Additional Resources
When Applying for a Master's in Architecture Degree, What Kind of Things Do I Want to Put in My Portfolio?
Do I Need to Have a Background in Architecture to Get a Master's?
If I'm Not Sure About Becoming an Architect, What I Can Do to Try Out the Waters?