Both anthropologist and archeologist are among the highest-paying social science careers. Although there are a lot of similarities between these two interrelated careers, there are also some big distinctions. Archeology is one of the four subfields of the field of anthropology, according to the American Anthropological Association.  That means that, while archeology is a crucial component of the broader field of anthropology, it's also a field with a narrower focus. When you compare the fields of anthropology and archeology, you'll find differences in the curricula of their degree programs and the job duties these careers entail.
Curriculum Differences Between Anthropology and Archeology Programs
The biggest difference between the coursework required for a degree in anthropology and a degree in archeology is one of breadth vs. depth. Anthropology students will complete more coursework across the field of anthropology and complete only limited specialized coursework in the subfield of archeology. Students majoring in archeology will develop a greater depth of knowledge in this subfield but will cultivate a less comprehensive understanding of the larger field of anthropology because their coursework in areas like linguistic anthropology will be more limited.
For an undergraduate program in anthropology, you will likely need to complete introductory coursework in cultural anthropology, an anthropology-based course in human behavioral biology and evolution and core courses in social anthropology, biological anthropology, linguistic anthropology and archaeology. Students will flesh out their knowledge of the field by taking further coursework in social anthropology, biological anthropology, linguistic anthropology or a combination of these subfields. Often, though not always, you will take classes that emphasize the study of a geographical region. Students pursuing a degree in anthropology are typically encouraged to complete foreign language studies, study abroad opportunities and internships to become more immersed in the field and further develop their hands-on skills and their job prospects.
As an archeology major, your major coursework will likely be more focused than that of your peers in an anthropology program. You will still take classes in cultural anthropology as well as in anthropological studies and research in geographical areas. However, your core courses may consist of introduction to archeology, archeological science, archeological field methods and theory of archeology classes. Your program may include considerably more focus on hands-on excavation and field survey methods and technical skills in general. Your school may require you to take part in some form of field experience, such as laboratory analysis, remote sensing or excavation, to graduate.
Students who are ambitious or just want to keep their options only may choose to pursue a joint major in archeology and anthropology.
Differences in the Job Duties of Anthropologists and Archeologists
Both anthropologists and archeologists aim to learn about human behavior through time and over different locations and civilizations. How these two professions approach that goal is what differs.
Anthropologists interview and observe individuals as well as drawing from artifacts and past findings made in the field, O*NET reported. They use ethnographic methods of research to glean information through various means. Often, anthropologists work with economic development planners, government entities, community leaders and organizations to make sure programs and plans that are being developed and implemented are culturally informed and their likely impacts are understood.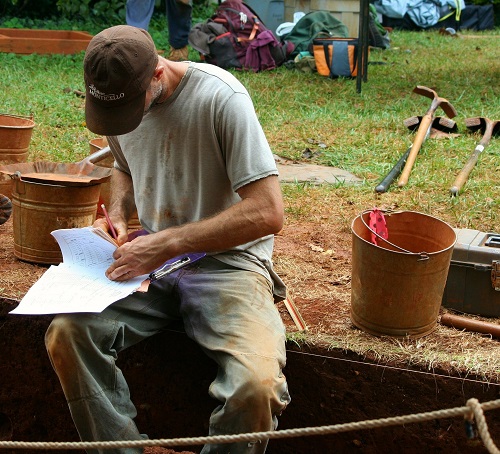 IMAGE SOURCE: Pixabay, public domain
For archeologists, the focus on artifacts of the past, rather than observation of present social interactions, is clear in numerous core tasks of the occupation. Surveying and assessing artifact sites, excavating artifacts, describing and authenticating these artifacts and recording their acquisition are all important parts of an archeologist's job, according to O*NET.
Naturally, there are some important similarities between what anthropologists and archeologists do, as well. Both of these social science professions emphasize presenting your findings to different audiences and through different forms of communication.
Choosing Between a Major in Anthropology and Archeology
There's a lot to consider when deciding whether to major in anthropology or in archeology. Although the curriculum differences matter, taking or avoiding a couple of courses probably shouldn't be your primary reason for choosing one program over the other, and there's enough overlap between anthropology and archeology programs that you can likely use your electives to take a class in the other field that interests you.
Looking at the distinctions between these two career paths is probably a better way to pick which major is a better fit for you. That means considering your interests. If you're going to spend decades working in a field, you want it to challenge and intrigue you, and you want the career obligations to be duties that fit your expectations, aptitudes and desires.
If you're more interested in discovering the artifacts and physical evidence that shed light on the practices of past civilizations, there's a good chance that archeologist is a more suitable career path for you. On the other hand, you might pursue a career in the broader field of anthropology if you're more interested in crafting the theories that explain human behavior and how behavior has changed over time and in applying those theories to modern life.
One factor you don't need to worry about when deciding whether to major in anthropology or archeology is earning potential. For both anthropologists and archeologists, the median wage is $63,670, the United States Bureau of Labor Statistics reported.
Related Resources: 
How Do the Two Fields of Anthropology and Archeology Work Together?
What Are the Differences Between Biological, Cultural and Linguistic Anthropology?
What Are the Best Personality Qualities to Have to Become an Archeologist?
I Know Being an Archeologist Isn't Like Being Indiana Jones. What's a Typical Day as One?
For Further Reading: