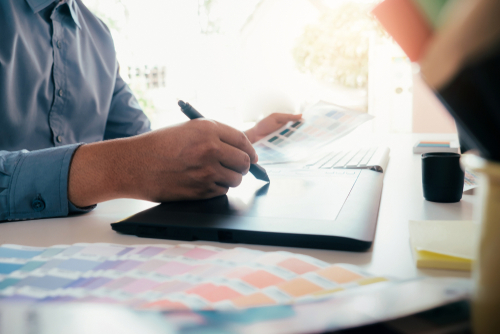 It is apparent that animators are adapted to work on animated movies, but when it comes to non-animated movies, the answer is not as clear-cut. At the core, animators train themselves to work in the world of animation and when they leave that world for non-animated films, the transition might not be so simple.
DegreeQuery.com is an advertising-supported site. Featured or trusted partner programs and all school search, finder, or match results are for schools that compensate us. This compensation does not influence our school rankings, resource guides, or other editorially-independent information published on this site.
Animated Movies
It's certainly evident that animated movies are here to stay. A Forbes article pointed out that as far back as 2008, there were a total of 20 animated movies playing in theaters and their combined gross was more than one billion dollars. Since then, animated movies have continued to make their presence known to audiences around the world, providing ample job opportunities for those individuals who are animators. However, what about jobs in movies not animated? Is there room in there for animators?
Opening Title Sequences
Live-action movies can have animated opening sequences, as seen in the classic "Pink Panther" films of Blake Edwards. The clever animation opening in the original "Pink Panther" film became identified with both director Blake Edwards and actor Peter Sellers. The animated character of the Pink Panther eventually became part of the Owens Corning's mascot.
Live-Action Filmmaker
Animators can become live-action filmmakers and with the various techniques they've learned in animation, they can apply some of those same principles to live-action movies. John Lasseter of Pixar and Disney fame, for example, worked on the live-action film "Young Sherlock Holmes," assisting the director and production team with computer animation.
Producer
One can be an animator and can also be involved in movies not animated as a producer. The late Walt Disney, although known as a producer of some of the most classic children's non-animated films of all time, was also a talented animator. He holds the record for the most Academy Awards given to an individual, having acquired an incredible 22 Oscars.
Screenwriter
Since many animators create their products, it stands to reason they have writing abilities, in addition to being able to animate their creations. Tim Burton, the creator of "The Nightmare Before Christmas," came up with the idea for his iconic film while he was an animator at Walt Disney Feature Animation. Burton went on to be the writer and director of several well-known non-animated movies, including "Batman" and "Big Fish."
Production Design
Animators are notorious for having an eye trained for design. This skill becomes useful when working on a non-animated film. It's the responsibility for the production design team to create a film's unique "world look." The production design team also works on finding just the right location for any particular scene, always ensuring the area in question is in keeping with the overall look of the film.
While an animator is most effective when working on an animated film, an animator's skill set can be quite useful in a non-animated film. Sometimes, it is an animator's touch that elevates a non-animated film from the mundane into the exquisite.
Related Resources:
What Degree Do I Need To Be An Animator?
What Can I Do With An Art Degree?
What is the Median Salary for an Animator?
What is a Typical Day in the Life of an Animator?
Is it Easy to Work for Myself as an Animator?
Are Their Certain Parts of the Country Where It's Easier to Find a Job as an Animator?