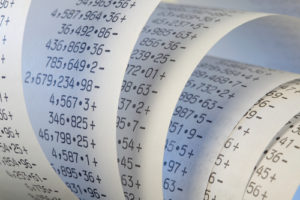 Accounting controllers (sometimes referred to as financial controllers) are responsible for all the accounting operations of a company. They work closely with other accounting professionals such as the CFO and accounts payable clerks. At smaller companies, they may work directly with the president to ensure all the company's accounting processes are running smoothly. At larger companies, the controller will usually be responsible for overseeing a team of other accountants to make their job easier.
If you're aiming to be an accounting controller someday, keep in mind that it will take many years of hard work to achieve this goal. A degree usually isn't enough to be hired for this high-paying senior position, and most employers are looking for many years of on-the-job experience as well.
There are jobs for accounting controllers in virtually all industries across the country, but they can most commonly be found in:
Small family businesses
Large corporations
Hospitals and healthcare facilities
Accounting and tax firms
Read on to learn about the responsibilities of this very important position, as well as what accounting controllers can expect to earn.
DegreeQuery.com is an advertising-supported site. Featured or trusted partner programs and all school search, finder, or match results are for schools that compensate us. This compensation does not influence our school rankings, resource guides, or other editorially-independent information published on this site.
What does an accounting controller do?
Like all accountants, controllers take on a wide variety of jobs and work with different departments across the company. However, controllers have many additional responsibilities that go far beyond the expectations of a normal accountant. Aside from being responsible for basic accounting functions like preparing reports and keeping records, they're tasked with managerial duties as well.
As one of the most important figures in the accounting department and the company as a whole, the controller must perform and/or oversee many important duties, such as:
Creating financial reports: At smaller companies, controllers are responsible for preparing income statements, balance sheets, and cash flow statements. At larger companies, they delegate these tasks to other accountants and ensure they're being completed correctly.
Keeping accounting records: Controllers must ensure that all transactions are being properly recorded. This in-depth job is often delegated to lower-level accountants.
Payroll: At smaller companies, controllers are expected to ensure all employees are paid regularly and on time. Larger businesses sometimes outsource this job to a payroll firm.
Accounts payable and receivable: Controllers are responsible for ensuring the company is paying all its bills on time. Furthermore, they must ensure the company has received payment for all services rendered.
Budgeting: At some companies, controllers will assist the rest of the management team by creating detailed budgets. They may be required to create detailed financial plans spanning months or years.
Additionally, the following tasks are often delegated to controllers at larger companies:
Providing input on important financial decisions
Risk management and investing
Ensuring the company is complying with GAAP principles
Complying with tax and business laws
Reporting variances (in budget or expenses) to management
This is not an exhaustive list of all the tasks that companies expect from controllers. They may face additional responsibilities depending on the size of the company, as well as internal policies.
What is an accounting controller's average salary?
According to Indeed, the average base salary for an accounting controller is $85,243 per year. And even though this salary is considered quite generous in most parts of the United States, it's possible to earn much more than this as well. Larger companies are usually able to pay more than small businesses, and at Fortune 500 companies it's not uncommon for accounting controllers to make six figures. In some cases, they even report earning up to $250,000 or more.
In which state does an accounting controller make the most?
The amount you'll earn as an accounting controller is also highly dependent on what state you live in. According to Indeed, the highest paid city for accounting controllers is New York City—which isn't surprising when you consider that it's one of the most important financial hubs in the world. However, there are plenty of other cities across the United States where the position is almost as lucrative. Here's a helpful table that arranges the data found on Indeed:
 Aside from a high salary, accounting controllers normally receive competitive benefits as well. On top of the usual benefits like health insurance and vacation time, controllers on Indeed also reported:
Stock options
Parental leave
Gym memberships
Retirement plans
As with salaries, larger companies will often be able to provide better benefits than small, family-owned companies.
What education is required to be an accounting controller? 
Although every company has different requirements for a controller position, virtually all employers will expect a master's degree in accounting. Other degrees such as finance, economics or statistics may be accepted as well. A CPA certification is another common qualification that most employers will require.
Achieving a controller position requires a great deal of effort and determination. Since so much responsibility falls on controllers, larger companies will usually expect candidates to work their way up through the ranks. One of the main ways to do this is to serve as an assistant controller for several years, then work towards a promotion. However, many candidates start at the bottom as an entry-level accountant.
Who should become an accounting controller?
Like all accountants, controllers must have a sharp eye for detail, as well as a great deal of patience for working with numbers. However, controllers need to have leadership and interpersonal skills that aren't required of entry-level accountants. Since they're often responsible for a team of subordinates, they need to be comfortable delegating tasks and correcting mistakes. They can't be afraid of making important decisions or having a great deal of responsibility on their shoulders. They must also be willing to come up with creative new ways to take on a problem at their company.
As a controller, you'll work closely with other executives to boost your company's earning potential and help it stand out among competitors. You'll earn the respect of colleagues, investors, and the entire accounting team. If you're great at working with numbers and have always been drawn to leadership positions, a career as an accounting controller may be the perfect choice!
DQ Staff
February 2020
More Articles of Interest: