The Master of Social Work, or MSW, degree is one of the highest paying master's degrees. Although most students have some idea what social work looks like, they may not fully understand what it entails. Different organizations have somewhat different definitions of social work, but some of the aspects that are consistent across these various definitions are the emphasis on practical application to solve real-world problems and the focus on helping people and making a difference.
Common Definitions of Social Work
The National Association of Social Workers (NASW) describes this field as a vocation that revolves around "helping people function the best they can in their environment." Critical to developing a fully realized understanding of the field of social work is understanding that, according to the NASW, both direct service and big-picture advocacy are necessary parts of social work.
Social work is a field that is necessary across the globe. The International Federation of Social Workers regards the field as advocating for "social change and development, social cohesion, and the empowerment and liberation of people," noting the profession's emphasis on human rights, respect for diverse cultures and communities and the principles of social justice and fairness.
What else do students need to know about how authorities in the field categorize and explain social work? As an academic discipline, social work can be referred to as an "applied science." Social work is a diverse field that encompasses many different specializations, client populations and forms of problem-solving. Social workers assist individuals, families and communities. They stand up to social problems that range from poverty to physical and cognitive disabilities – and they do so through means that range from identifying social service programs and resources to providing direct interventions like counseling and psychotherapy.
The United States Bureau of Labor Statistics labels social worker as a community and social services occupation, rather than a social science career. This classification reflects that the goal of social workers is performing the practice of helping people solve problems.
A Practice-Based Profession
It's not that social work isn't an academic discipline. It is, as the International Federation of Social Workers notes, and conducting research is an important part of advancing the field of social work with evidence-based programs and interventions. However, most social work programs, particularly at the undergraduate level, emphasize practical skills and how to put them into action helping people with social problems. At the master's degree level, studies in social work can include the specialty of clinical social work, which encompasses the diagnosis and treatment of mental health disorders and the practice of providing psychotherapy.
The popular image of a social worker meeting with clients and working with them to develop plans and put in place resources for help fits into the area of micro social work. These social workers assist individuals or family units by providing direct service, and it's easy to see how their work is practice-based. Social workers also work in macro social work, an area of the field that is concerned with big-picture issues of social policies, programs and services. Although this sort of advocacy work is less noticeably practice-oriented, it is much more narrowly focused on fixing problems than on merely studying and understanding them, as the closest related science – sociology – is.
Because practical skills are so important to social workers, field work is a big part of both bachelor's and master's degrees in the field of social work.
A Helping Career Path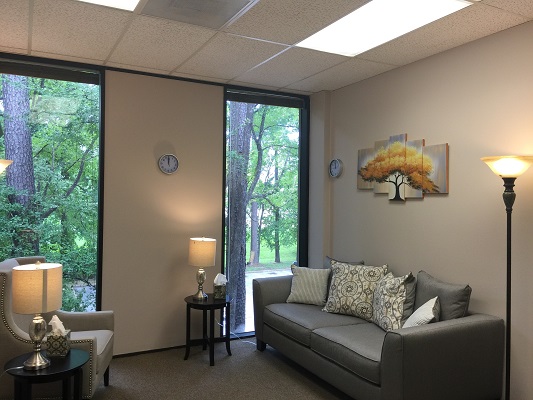 IMAGE SOURCE: Pixabay, public domain
For social workers, the career is less of a "job" and more of a calling to make a positive difference in the world. Social workers are professional helpers who rely on their problem-solving skills, organizational skills, interpersonal skills and communication skills to help them find solutions to a wide range of issues.
Many social workers specialize in helping certain types of clients – like children in a school or incarcerated individuals – or clients dealing with certain situations, such as individuals with a disability, survivors of domestic violence or people with a history of substance abuse. Specializing in this way allows social workers to develop expertise in the kinds of services, programs and other resources that are relevant to their clients.
Clinical social workers aim to help clients through the treatment of mental and emotional health issues or apply psychotherapy techniques to the grieving process, family conflicts and other situations to which an individual may have trouble coping.
Additional Resources
Are There Different Areas I Can Study Under Social Work?
What Is a Typical Career Path for a Social Worker?
Are There Organizations That I Should Join When Wanting to Get Into the Social Work Field?